politics
May's Opening Brexit Bid to Tie Security to Trade Hits Wall
By , , and
First day of Article 50 shows negotiations will be hard won

'No turning back,' says May; U.K. will regret it: Juncker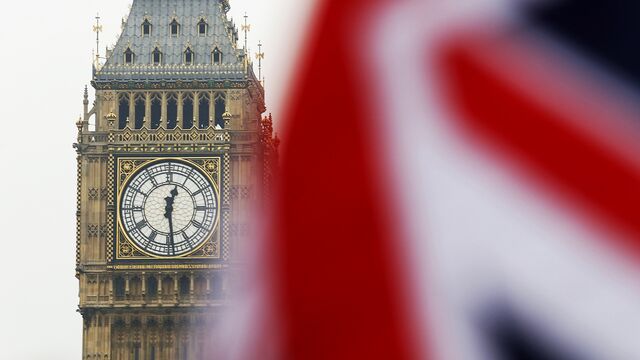 Follow @Brexit for all the latest news, and sign up to our daily Brexit Bulletin newsletter.
U.K. Prime Minister Theresa May got a first taste of the high-wire act involved in European Union negotiations after her opening offer for a Brexit deal ran into immediate opposition from EU leaders who challenged her attempt to tie a free-trade deal to security cooperation.
In an early sign that two years of divorce negotiations will be as contentious and complicated as feared, Guy Verhofstadt -- the European Parliament's point person on Brexit matters and someone who will have a say on the final outcome -- complained that "security is far too important to start to bargain it against an economic agreement."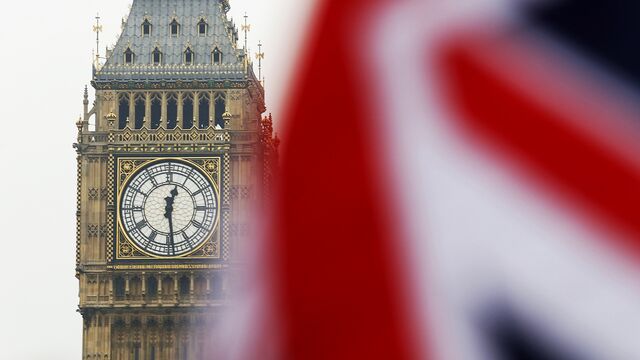 Read More: Brexit Begins: What We Learned the Day May Triggered Article 50
The slap came hours after May formally served notice that the U.K. will leave the EU in March 2019 and immediately pitched for an unprecedented trade deal that would enable banks to maintain easy access to the regional economy. Her government will begin the parliamentary process of taking back control over thousands of EU laws on Thursday.
The lesson of the first day of the Brexit process was that any benefits will be hard won as the debate shifts from the purely domestic arena and EU officials set about dictating the terms of the discussions. EU President Donald Tusk said conversations over commerce would have to wait until the breakup is resolved and others demanded the U.K. cover its financial dues.
Read More: These People You've Never Heard of Will Be Negotiating Brexit
Tusk will join German Chancellor Angela Merkel, Irish Prime Minister Enda Kenny and other members of the conservative European People's Party group at a long-planned meeting in Malta on Thursday that now takes place against the backdrop of Brexit.
"This is Day1 of a very long and difficult road," EU negotiator Michel Barnier tweeted.
Trigger Pulled
Full Text: Theresa May's Article 50 Letter
Nine months since Britons voted to terminate their 44-year run in the EU, May initially struck a conciliatory tone in a letter to Tusk which invoked Article 50 of the Lisbon Treaty. She cast the breakup as a chance to forge a new "deep and special partnership" and acknowledged she cannot cherry-pick the best bits of EU membership.

But it soon became apparent the two sides were as far apart as ever. The niceties were followed by a bid for a "bold and ambitious" duty-free trade pact, which for the first time May suggested should encompass finance, a key plank of the U.K. economy that she argued is critical for the EU too.
Keen to safeguard tens of thousands of banking jobs and the City of London's status as a global financial hub, the premier also echoed industry requests for an early commitment to a transition to smooth the break and avoid a "cliff edge" of uncertainty.
That's also a sign she realizes the deal she wants cannot be sealed within the time frame she still maintains is possible. It took the EU more than seven years to secure an accord with Canada and it included only partial access for the finance sector.
A First
"If the U.K. succeeds in agreeing the sort of trade agreement with the EU that the PM wants, it will be a first in global trade," said Phillip Souta, head of policy at law firm Clifford Chance.
The European Parliament may also prove an obstacle. It said any transition conversation should await "substantial progress" on an exit agreement and then the stopgap shouldn't last longer than three years.
But May's lauding of the mutual advantages of free trade came with a hint of menace. She cited "security" 11 times in a letter written a week after London's worst terror attack in more than a decade reminded European nations of their shared vulnerability.
If "we leave the European Union without an agreement the default position is that we would have to trade on World Trade Organisation terms," she wrote. "In security terms a failure to reach agreement would mean our cooperation in the fight against crime and terrorism would be weakened."
May's Leverage
May's office insisted that the U.K.'s support for NATO's operations bolstering European defense was not in doubt. The new security deal the premier wants would cover only specific EU programs such as the U.K.'s membership of the European Arrest Warrant and Europol, an information-sharing network, said James Slack, May's spokesman.
Home Secretary Amber Rudd nevertheless underlined the point that Britain views security as very much in play.
"We are the largest contributor to Europol, so if we left Europol, then we would take our information -- this is in the legislation -- with us," she told Sky News. "The fact is, the European partners want us to keep our information in there because we keep other European countries safe as well."
Read More: These Are the Numbers Behind the Thorniest Issues for Brexit Negotiators
Nick Macpherson, the U.K. Treasury's former top civil servant, tweeted that "crime and terrorism don't respect borders. It is not a credible threat to link cooperation to a deal." Rupert Harrison, a former government adviser now at BlackRock Inc., called the juxtaposition "punchy."
Not So Fast
However, the German chancellor and others weighed in forcefully to remind the U.K. that the early part of negotiations has to be about the talks themselves. Tusk insisted the first phase must focus on "key arrangements for an orderly withdrawal."
Merkel promptly backed him. "In the talks, we first have to figure out how to disentangle" the bonds, she said in a speech in Berlin. "Only when those questions have been dealt with, hopefully soon, can we talk about how to craft our future relationship."
Tusk's job for the next 48 hours is to flesh out the EU's strategy by drafting guidelines for Barnier to be poured over by EU leaders on April 29.
Differences over money also lingered. With the U.K. dismissive of the suggestion that it must pay a bill of around 60 billion euros ($65 billion), the European Parliament said in a draft resolution that the U.K. must "honor all its legal, financial and budgetary obligations."
May indicated two can play the money game as she said Britain has rights as well as obligations and that a "fair settlement" was merited.
"There's certainly going to be a dogged fight about that," Austrian Chancellor Christian Kern said.
European Commission President Jean-Claude Juncker made his own dark prediction. The Britons, he said, made "a choice they will regret one day."
— With assistance by Thomas Penny, Alex Morales, Nikos Chrysoloras, Gavin Finch, Alexander Weber, and Robert Hutton
(
Updates with parliamentary repeal process, EPP meeting from third paragraph.
)
Before it's here, it's on the Bloomberg Terminal.
LEARN MORE