Kushners Seek New Partners for Tower After Anbang Talks Fail
By and
Some considered the Chinese company's terms overly generous

Ethicists saw potential violation of conflict of interest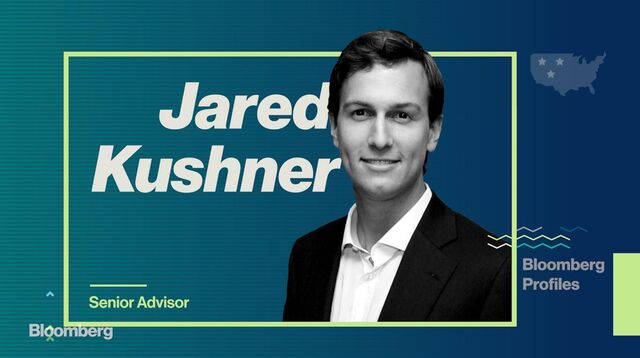 It would have put $400 million into the pocket of the family of Jared Kushner, President Donald Trump's son-in-law and most influential adviser. And it would have increased the Manhattan footprint of one of the most powerful Chinese companies. 
A proposed deal between Kushner Cos. and Anbang Insurance Group Co., for a refinancing and $4 billion upgrade of 666 Fifth Avenue -- the Kushners' troubled marquee tower -- raised eyebrows among real estate professionals for being overly generous and drew a congressional request for conflict-of-interest scrutiny. On Tuesday, it fell apart.
In keeping with its longstanding practice of limited comment to the media, Anbang offered no explanation. 
Kushner issued a brief announcement saying discussions with Anbang, the terms of which were first reported by Bloomberg last week, were over. It added that the company "remains in active, advanced negotiations" with a number of potential investors.
After concerns were raised in the U.S., Charles Kushner, Jared's father, flew to China and met with Anbang officials. But after several days of discussions, the parties were unable to reach an agreement, and he returned to the U.S. earlier this week. What led to the deal's collapse remains unclear. But as Kushner's White House role grows weekly -- he's central to international negotiations and now heads a committee to rethink the federal government -- the sense that the deal might be just too blatant a violation of conflict norms may have been decisive.
'$400 Million Gift'
"Because it was going to be a $400 million gift to the family, it really kind of struck people," said Norman J. Ornstein, a scholar at the American Enterprise Institute who has been critical of Trump. "It might not have done so if Kushner were just the son-in-law, staying in New York and operating the family business. But it's very different when you have somebody who is not just a relative but is now in a major policy role." 
The company said Jared Kushner sold his ownership stake in the building to family members to comply with conflict-of-interest rules, but many ethicists say that's not enough distance.
The fallout leaves Kushner Cos. in a tough spot. More than $1.2 billion of debt is growing more expensive, and loan payments have made it a money loser for three years. About 30 percent of its offices were empty as of September. The proposed Anbang deal called for transforming 666 Fifth into a gleaming 1,400-foot ultra-luxury condominium tower with a hotel and expanded retail spaces. 
The $4 billion construction loan proposed for the Anbang undertaking is a price tag that narrows the list of firms that might be interested in going into business with Kushner Cos.
Reduced Investor Pool
Jeffrey Langbaum, a Bloomberg Intelligence senior analyst, noted that the pool of potential investors would likely include private equity firms due to the concerns over conflict of interest.
A possibility now is a more modest approach to revamping the tower, say some close to the Kushners and others who know the increasingly saturated Manhattan real-estate market. Kushner Cos., however, remains intent on carrying out the original plan.
Hurdles for the deal were always steep, with the potential to be blocked by either U.S. or Chinese regulators. In October, Anbang called off a hotel deal near a major U.S. naval base following opposition from American security officials, people familiar with the matter said at the time. Meanwhile, China's regulators have clamped down on overseas acquisitions by mainland companies as they seek to stabilize the currency. At the same time, China is also trying to rein in risks in the insurance business.
It's not clear that Kushner Cos. and their partner in the building, Vornado Realty Trust, saw eye-to-eye on how to move forward. 
Valuable Land
"The partners have been exploring options, which center around the concept that the land, unencumbered by building, is worth more than the existing assets that are on the land," Vornado Chairman Steven Roth told investors in February of last year. "There's been lots of exploratory thinking about what is the right business plan with that asset, and I think it's premature. It's an unbelievable asset and location."
A scaled-back and more affordable redevelopment plan could involve updating the building's existing office spaces, real-estate experts told Bloomberg. It's in a desirable location, close to subways, with good light and views, they said. 
Whatever the plan, the clock is ticking for Kushner Cos., whose debts on the property were originally scheduled to be paid off in February. Now it faces exit fees that escalate monthly. At the end of the year, interest on its loans will jump to 6.35 percent, more than double the rate after the 2011 refinancing that made it partners with Vornado.