EU Blocks Deutsche Boerse's $14 Billion Takeover of London Stock Exchange
By
Formal veto was expected after LSE flagged issues last month

Blocked deal would have created a de facto monopoly, EU says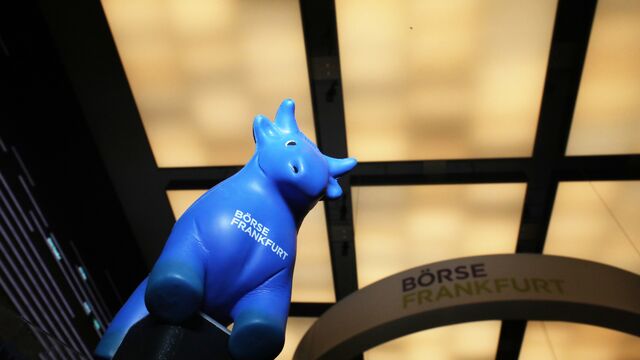 European Union regulators dealt a final blow to Deutsche Boerse AG's planned takeover of London Stock Exchange Group Plc, a symbolic block on EU-U.K. integration on the same day Britain formally serves notice of its decision to quit the EU.
The $14 billion deal to create Europe's biggest exchange would have harmed competition in the soon-to-be 27-nation EU by creating a de facto monopoly for clearing bonds and repurchase agreements, the European Commission said in an emailed statement Wednesday. The decision, flagged last month by LSE, thwarts Deutsche Boerse's expansion just five years after the EU also banned a proposed tie-up with NYSE Euronext.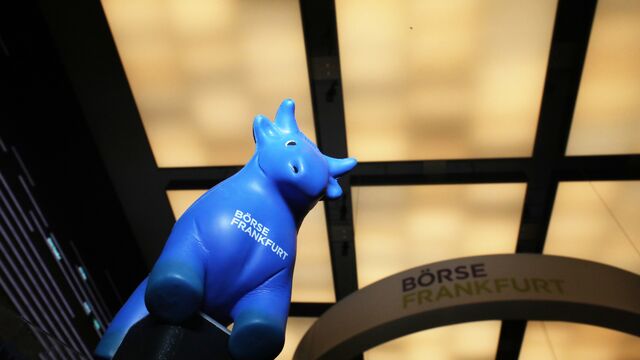 "The commission cannot allow the creation of monopolies, and that is what would have happened in this case," Margrethe Vestager, the EU's antitrust commissioner, told reporters in Brussels. LSE was "not prepared" to sell a small unit that would have removed concerns that the combined firm could have weakened rival Euronext NV.
EU regulators have become increasingly tough on big deals, demanding weighty concessions to eliminate overlapping businesses amid concerns that a combined firm could dominate an industry and increase prices. While this is the second time that Vestager has formally blocked a merger, several transactions have been ditched over antitrust opposition.
"It's game over for the time being," Alasdair Haynes, founder of London-based stock market operator Aquis Exchange Ltd., said of deal-making between national European exchange companies. "What with Brexit going on, people need to see what the market is going to look like. You're risking far too much to try and do a deal at a time of complete uncertainty."

Deutsche Boerse confirmed the deal's collapse shortly after the decision. When the exchange receives the formal notice, the merger agreement "will automatically terminate," the German company said in a statement. The EU veto is "a setback for Europe" and "the bridge between continental Europe and Great Britain, Deutsche Boerse Chairman Joachim Faber said in a separate emailed statement.
Shares Rally
LSE shares rallied as much as 3.6 percent after announcing plans for an on-market share buyback of 200 million pounds ($249 million), "an amount broadly equivalent to the return it would have made had the merger with Deutsche Boerse proceeded as planned."
LSE's LCH unit said it canceled the 510 million-euro ($550 million) sale of its French clearinghouse LCH Clearnet SA to Euronext NV, barely an hour after Wednesday's veto. LSE had sought to sell the unit to allay EU antitrust concerns.
Opposition to the Frankfurt-based exchange's merger plans went up a gear after the U.K. voted to leave the EU last year. German concerns over moving the combined firm's headquarters to London added to political riptides over clearing euro trades outside the euro area.
LSE signaled last month that it didn't expect to win EU antitrust approval, saying the European Commission's demand that it sell its MTS unit, a trading platform in Italy for government bonds, was impossible. LSE said Wednesday that it believed its offer to remedy antitrust issues had been "clear cut, viable and addressed the commission's competition concerns."
MTS Sale
Failing to sell MTS was crucial because it undermined the viability of LSE's offer to sell its French clearing unit, the EU said. While the companies offered so-called "behavioral measures" to change their future business operations, that wouldn't have eliminated concerns that the firm could have diverted trading feeds that Euronext relies on to its own business.
Investigators only identified the importance of MTS at an advanced stage in their probe after they'd sought feedback from rivals and customers. To remedy such a problem "so late in the process, you should have something clear-cut" such as a sale of a unit instead of a behavioral pledge, Vestager said.
Knock-On Effect
Regulators said a monopoly for clearing fixed income instruments would have had a knock-on effect on settlement, custody and collateral management. They also said the deal would have removed competition for trading and clearing single stock equity derivatives for Belgian, Dutch and French companies.
While LSE has cited impossible regulatory demands, people familiar with the discussions have said that obscured other hurdles. These include a stalemate over the location of the headquarters, which was magnified by the Brexit vote. That decision exposed key parts of the business, like euro clearing, to political forces, said the people who asked not to be named because the talks are private.
Neither Brexit nor the ECB's concerns over clearing outside the euro zone influenced the EU's antitrust investigation, Vestager told reporters.
Hesse's economy ministry greeted the veto, saying it was "confident that the excellent development of Deutsche Boerse AG will continue without the merger." The company "is an indispensable element of the financial hub Frankfurt as well as the European and global financial market structure."
The EU block on a U.K.-German exchange transaction comes a year after Vestager stopped the merger plans of two U.K. mobile phone operators.
Deutsche Boerse's last attempt to merge with another exchange, NYSE Euronext, fell by the wayside after regulators said it would have created a quasi monopoly for European financial derivatives traded globally on exchanges.
— With assistance by Richard Bravo, John Detrixhe, Karin Matussek, Stephanie Bodoni, Steven Arons, and Chad Thomas
Before it's here, it's on the Bloomberg Terminal.
LEARN MORE