business
BofA Shakes Up Merrill Lynch Leadership Under New Chief Sieg
By
More than a dozen executives are taking new roles or leaving

Sieg wants division to feel 'smaller, more tightly integrated'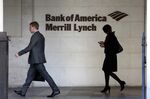 Bank of America Corp.'s new wealth management chief, Andy Sieg, is reorganizing his Merrill Lynch herd.
In a broad leadership shakeup announced Wednesday, Sieg cut the number of divisions within Merrill Lynch to six from 10 and promoted Mike Adornetto to serve as chief operating officer for wealth management. At least four of Sieg's regional deputies will leave the company or seek new positions, according to a staff memo obtained by Bloomberg. He granted several other executives new or expanded roles.
"Our shared objective is to make the organization feel like a smaller, more tightly integrated firm," Sieg said of the overhaul.
Bank of America promoted Sieg to replace John Thiel atop the unit at the start of this year, putting him in charge of more than 14,600 advisers who help sell securities and other investments to customers. The reorganization is aimed at making the business more efficient -- with Adornetto overseeing a review of how staff spend their days, so that they can be freed up to focus more on attracting and serving clients, according to the memo.
Sieg, 49, assumed his current post with more than 20 years of experience at the firm, and began enacting changes quickly. In January, he said the business will more clearly disclose fees that clients pay financial advisers. The firm, he said, would follow through with plans for client-friendly changes despite uncertainty over whether U.S. regulators would enact planned rules imposing a fiduciary standard.
Read more: Merrill to tell clients how they're paying brokers
Wednesday's memo outlines more than a dozen leadership changes, and signals more may come in the weeks ahead.
Here's the new regional breakdown:
Bill Lorenz will run the Northeast (previously, he led Mid-Atlantic)

Lindsay DeNardo Hans will run the Mid-Atlantic (previously, Metro-Philadelphia)
Eric Schimpf will run the Southeast (previously, South Atlantic)
Paul Lambert will run the Midwest (previously, Mid-America)
Vince Fertitta will run the Texas Mountain South (previously, Lone Star Market)
Jeff Markham will run the West (previously, Texas Mountain South)
Four people are giving up regional posts:
Linda Houston, who ran New England, will retire
Jim Dickson, who ran the Greater Midwest, is leaving to pursue other opportunities
Jeffrey Tucker, who ran New York Metro, will take a new assignment at the firm
Tom Fickinger, who ran the Pacific Northwest, is considering new opportunities
And others are taking new roles leading businesses or initiatives:
Don Plaus, who ran the Southeast, will run the private banking & investment group and international operations
Ben Prince, who ran the Southwest, will develop a strategy focused on smaller, community markets
Hong Ogle, an executive in Houston, will run an adviser-development program
Kirstin Hill, who oversaw personal retirement, will focus on efforts to measure growth and attract clients, including compensation for financial advisers.
The Wall Street Journal reported the memo earlier Wednesday.
Sieg reports to Terry Laughlin, the global head of wealth and investment management. Laughlin's business, which also includes the U.S. Trust unit, is the smallest of Bank of America's four main divisions, generating $2.77 billion in profit last year. But the division posted the second-highest growth, increasing 7.9 percent.
(
Updates with Sieg's background and breakdown of appointments from fifth paragraph.
)
Before it's here, it's on the Bloomberg Terminal.
LEARN MORE