business
Senator Launches Probe Into Opioid Manufacturers' Practices
By
McCaskill says companies fostered addiction via sales efforts

Shares of Depomed, Insys decline after letters are released
A Democratic senator has launched an investigation into how five drugmakers promoted prescription pain pills whose abuse has become epidemic in the U.S. and led to thousands of overdoses and deaths a year.
Senator Claire McCaskill, a Missouri Democrat, on Tuesday wrote the chief executive officers of Johnson & Johnson, Purdue Pharma Inc., Mylan NV, Insys Therapeutics Inc., and Depomed Inc., demanding documents and information related to the sales, marketing and education strategies the companies used to promote opioid painkillers. The selected companies are the top five prescription opioid manufacturers in the U.S., she said.
The opioid epidemic has also attracted the attention of President Donald Trump's administration, which is drafting an executive order to create a commission to address the crisis, according to a report from Stat News Tuesday. The Washington Post reported Sunday that New Jersey Governor Chris Christie would head the effort.
Depomed shares fell as much as 5.2 percent and were down 3.6 percent to $14.37 at 12:34 p.m. in New York. Insys was down 1.3 percent, while J&J and Mylan were little changed. Purdue is closely held.
"This epidemic is the direct result of a calculated sales and marketing strategy major opioid manufacturers have allegedly pursued over the past 20 years to expand their market share and increase dependency on powerful -- and often deadly -- painkillers," McCaskill wrote. "They show an industry apparently focused not on preventing abuse but on fostering addiction as a central component of its business model."
Thousands of Deaths
Watch Next: Trump vs. Big Pharma: Can He Bring Drug Prices Down?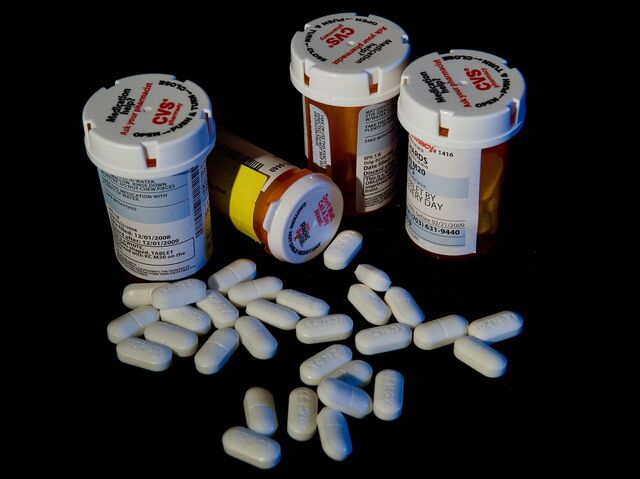 More than 50,000 Americans died from drug overdoses in 2015, with a third of those deaths caused by prescription opioids including Purdue's OxyContin and Insys's Subsys, according to a summary of the investigation on McCaskill's website.
Opioid-related fatalities have been rising rapidly -- about 22,000 people in the U.S. died from prescription opioid-related deaths in 2015, up from 19,000 in 2014, according to the Centers for Disease Control and Prevention. Much of the increase in deaths has been caused by illegally made versions of the prescription opioid fentanyl, according to the CDC.
McCaskill requested that the companies respond by April 25.
Purdue spokesman John Puskar and Depomed spokesman Chris Keenan said their companies are reviewing the letter and will respond accordingly. Spokesmen for Mylan, J&J and Insys didn't immediately respond to requests for comment.
(
Updates with executive order information, share prices and company comments.
)
Before it's here, it's on the Bloomberg Terminal.
LEARN MORE