Fed's Fischer Says Two More 2017 Rate Hikes Seem About Right
By and
Waiting for fiscal outcomes right thing to do, vice chair says

Governor Powell says 'appropriate' to gradually raise rates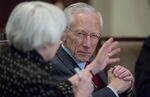 Federal Reserve Vice Chairman Stanley Fischer said the Federal Open Market Committee's median estimate for two more rate hikes this year "seems about right."
"That's my forecast as well," Fischer said in an interview with CNBC on Tuesday.
U.S. central bankers are gradually removing monetary stimulus as inflation moves back to their 2 percent target. Fed officials forecast they would raise interest rates two more times this year after hiking earlier this month, according to their predictions released March 15.
Fischer said the U.S. central bank is watching fiscal policy negotiations between Congress and the White House without prejudging the outcome. Watching and waiting "is the sensible thing to do," he said, because proposals will be "different" as they work through the legislative process.
Health-care Bill
He said the failure of the health-care bill on Friday may have changed his "internal calculus," but not the overall outlook.
Fischer's term as vice chairman expires in June 2018. When asked if he would stay on at the central bank as a governor, Fischer said, "Well of course I have considered it."
"It has only been done once in all the Fed's history," he added. "I don't have to make a decision about that right now."
Regarding the chance that the path of rates could be more aggressive or more gradual, Fischer said "the risks are more or less balanced."
'Getting Close'
Speaking to reporters later Tuesday from Morgantown, West Virginia, Fed Governor Jerome Powell said he sees the central bank continuing to raise rates gradually if the economy stays on its current course.
Watch Next: Yellen Says Economy Is Recovering But Challenges Remain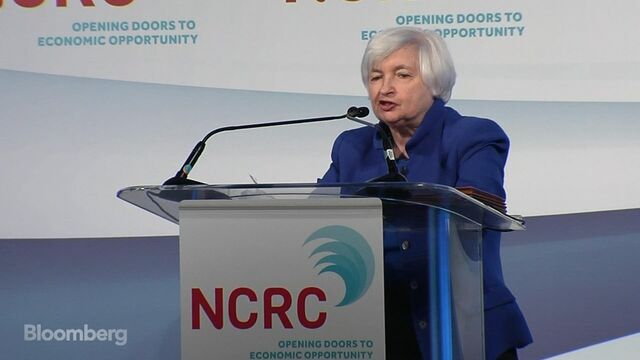 "I'm not going to say we've achieved maximum employment, but we're getting close to it. Inflation is still a little bit short, but not terribly short" of the Fed's target, he said. "It's appropriate if we stay on this path for us to gradually raise interest rates."
Fischer said the reasons for the slump in productivity growth that are limiting the economy's potential growth rate aren't fully understood.
"The rate of investment in the economy is very low at present," he said.
Fischer also said he was concerned about rising protectionism because greater global integration has worked "very well" for the U.S. and other nations since the end of World War II.