markets
Cash Crunch Eases for Credit Suisse CEO Thiam
By and
CEO Tidjane Thiam outlines progress bank made in last year

Considering options beyond Swiss bank listing to raise capital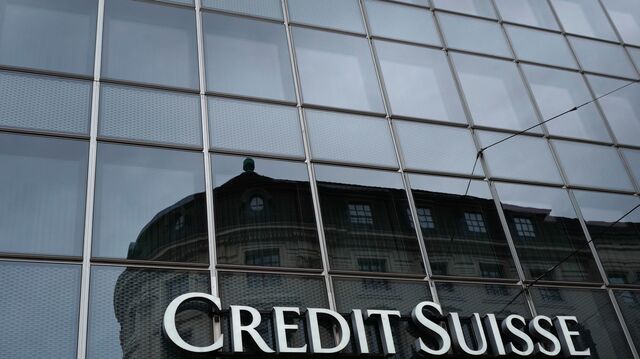 Credit Suisse Group AG said its capital buffers are strong enough to consider alternatives to an initial public offering of the Swiss bank unit, signaling it may be open to selling stock to retain full ownership of its most-profitable business.
Advances that Switzerland's second-largest lender has made over the past year include $1.9 billion of cost cuts, a higher capital ratio and a settlement with the U.S. Justice Department over its sales of toxic mortgage debt, CEO Tidjane Thiam said in an interview with Bloomberg Television on Tuesday. That progress is allowing the bank to weigh a range of options, he said.
Eighteen months into its restructuring, Credit Suisse is seeking ways to plug a hole of as much as 4 billion francs ($4 billion) amid surprise trading losses, legacy issues, market turmoil and tougher capital requirements. The bank is considering selling stock valued at more than 3 billion Swiss francs as an alternative to the IPO, people with knowledge of the matter said last week.
"The IPO was a capital backstop and we were clear about that in February" when the bank announced its full-year results, Thiam told Bloomberg Television's Yvonne Man. "Now we've made so much progress that we can consider other options," he said.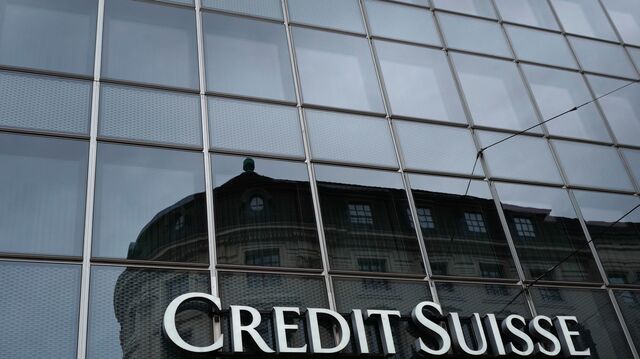 Thiam, 54, declined to elaborate on specific proposals his board is considering. Credit Suisse isn't talking to investment banks, he said.
Like other big European lenders, Credit Suisse is reining in spending under pressure from low interest rates and rules requiring banks to hold more reserves. When Thiam began overhauling the bank in late 2015, Credit Suisse had a capital gap of between 9 billion francs and 11 billion francs. The firm has since tapped shareholders for 6 billion francs and had said it would seek to address further capital needs through listing its Swiss universal bank.
Speculation Building
Speculation that the firm would look at alternative capital-raising plans has been building in recent months as its shares rallied almost 50 percent since July. The climb makes a stock sale an attractive alternative, analysts at UBS Group AG said in February. At the same time, analysts such as Peter Casanova at Kepler Cheuvreux have said it should back away from the IPO plans, saying it's not in shareholders' interests "to sell the bank's crown jewel."
The Swiss universal bank delivered the biggest contribution to pretax profit in the fourth quarter, with 382 million francs.

David Herro, chief investment officer of Harris Associates, one of Credit Suisse's top three shareholders, said this month he doesn't think the company requires either a stock sale or the Swiss IPO.
"There's a range of views which shows you that it's a complex decision, which is why were taking our time to make it," Thiam said. "I'm pleased we've made so much progress that there are serious investors who think we don't need to raise capital."
In an interview with Swiss newspaper Finanz und Wirtschaft last week, Thiam said he hopes to make a decision on capital options as soon as possible. Credit Suisse's annual meeting with shareholders is scheduled for April 28.
"We know the market wants an answer, we know the market needs an answer, we're working diligently and we will give a very clear answer in due course," Thiam said in the Bloomberg TV interview, on the sidelines of his firm's annual Asian Investment Conference in Hong Kong.
Thiam signaled a slowing of cost cuts: After about 2 billion francs last year, the bank will probably shed another billion this year and "a bit less than" 1 billion next year, he said. Credit Suisse has a target of 4.3 billion francs in gross cost savings by the end of 2018 and said in February that it plans to cut between 5,500 and 6,500 jobs this year.
Credit Suisse rose as much as 1.1 percent to 14.83 francs in Zurich trading on Tuesday and traded at 14.72 francs as of 11:15 am. 
"2016 we hope was the toughest year in terms of cuts," Thiam said. "There are more cuts this year, a few more next year, but we're starting to come out of that period."
In Asian equities, the bank shed some jobs in the first quarter, with plans for more reductions in the second quarter, Thiam said at a press conference after the interview. "Hopefully after that, most of it will be done."
— With assistance by Alfred Liu, and Cathy Chan
(
Updates with analyst comment in seventh paragraph. An earlier version of this story was corrected to change reference to job cuts in 2nd and 11th paragraphs.
)
Before it's here, it's on the Bloomberg Terminal.
LEARN MORE