markets
Goldcorp-Barrick Partnership Shows Miners Tip-Toeing to Growth
By
Canada's two biggest gold miners team up in Chilean venture

Goldcorp shares fall most since November after deals announced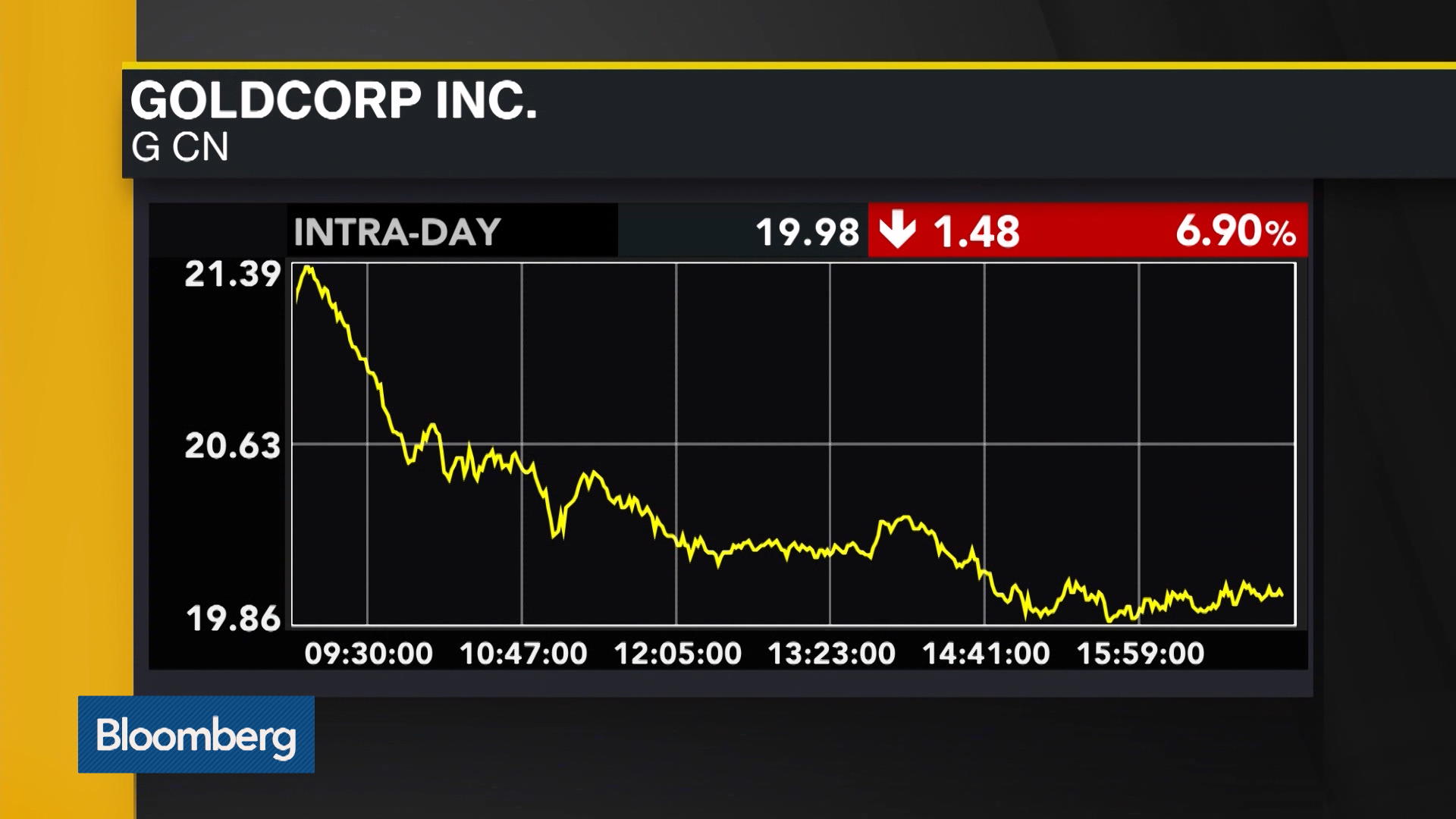 In the dark days of the commodities meltdown, mining companies turned to partnerships to lower costs and survive. Now, as prices recover, they're hooking up for growth -- or at least the possibility of it.
Canada's two biggest gold miners, Barrick Gold Corp. and Goldcorp Inc., are teaming up to develop a gold-copper deposit in Chile as part of a complex chain of transactions.
The cultures of the two companies are, in many ways, opposites. Where Goldcorp has been focused on boosting production, Barrick has repeatedly stressed that its priority is improving cash flow through better margins.
Barrick's latest joint venture with Goldcorp means it's off the hook for the initial development costs associated with a large project in the Maricunga mineral belt, in exchange for handing over control of part of the asset.
Under terms of separate deals announced Tuesday, Goldcorp will acquire 25 percent of the Barrick-controlled Cerro Casale project in Chile. Goldcorp will also buy Kinross Gold Corp.'s 25 percent total interest in the deposit for $260 million upfront, as well as other deferred payments and a royalty, making Barrick and Goldcorp equal partners at the site.
Meanwhile, through the acquisition of Exeter Resource Corp., Goldcorp will buy the Caspiche project just 10 kilometers (6.2 miles) from Cerro Casale, adding it to the new venture's project mix.
'Long Time'
By combining Cerro Casale and Caspiche, Goldcorp believes it can reduce the capital burden to develop the area and eventually generate a better return, Chief Executive Officer David Garofalo said in an interview.
"It will be a long time before we put a shovel in the ground on these properties," Garofalo said Tuesday by phone. "But if we don't tuck them into our portfolios and advance them, we're never going to get them to a point where we actually can make an investment case."
Goldcorp fell 6 percent to C$20.16 at 1:15 p.m. in Toronto, after tumbling 6.3 percent, the biggest intraday drop since Nov. 10. Barrick declined 1.7 percent and Kinross was down 2.5 percent.

Miners are wading back into the deal pool following years of austerity that staunched investments in future production. Exploration budgets are rising and miners are looking to acquire assets through partnerships or outright purchases. Goldcorp will continue to look for opportunities, Garofalo said in the interview Tuesday, although he noted that large deposits are increasingly difficult to find.  
"I'd dearly love to buy more of them. They're just not available. And I'd certainly love to do more of these collaborate deals with pure companies like Barrick," Garofalo said. "We're talking to all of our peers about these types of transactions because the industry has been suffering a downward trajectory in its reserves for five years now."
Gaining 'Optionality'
Goldcorp will spend $260 million toward Barrick's portion of the initial development costs over five years, $85 million of which will be covered by giving Barrick half of Caspiche once that deal closes and it's added to the asset.
From Barrick's perspective, this moves development of the deposit forward at no additional cost to its shareholders, President Kelvin Dushnisky said in a statement. "This agreement will allow us to direct capital elsewhere in our portfolio, while ensuring shareholders retain exposure to the optionality associated with one of the largest undeveloped gold and copper deposits in the world."
The deal is "strategically neutral" for Barrick, Andrew Quail, an analyst at Goldman Sachs Group Inc., said in a research note, but could be positive insofar as it represents a move toward risk-sharing among large miners, he said.
Dushnisky and Barrick Executive Chairman John Thornton have said they would consider partnerships as a way of developing assets in Chile and elsewhere. In 2015, Barrick agreed to sell a 50 percent interest in its Zaldivar copper mine in Chile to Antofagasta Plc for $1.01 billion.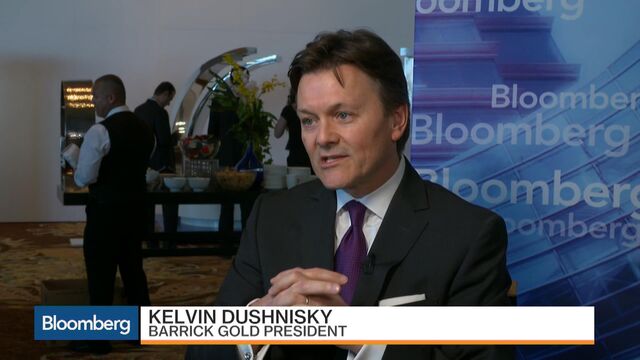 For Goldcorp, the announcements Tuesday are a "slight strategic negative," Quail wrote. "We believe this transaction highlights the company's lack of large-scale organic growth projects when compared to its peers" such as Barrick and Newmont Mining Corp., he wrote.
As part of its deal with Kinross, Goldcorp will also acquire 100 percent of Kinross's interest in the Quebrada Seca exploration project adjacent to Cerro Casale and will give Barrick a royalty interest on gross revenues derived from both projects.
Click here for details on today's transactions
Goldcorp has joint ventures with Barrick at the Pueblo Viejo mine in the Dominican Republic and with Vancouver-based Teck Resources Ltd. at the NuevaUnion project in Chile. Last year Goldcorp bought Canadian explorer Kaminak Gold Corp. in a C$520 million share swap.
"Particularly in Chile and Peru, it makes sense to work in mining clusters where operations can join to share infrastructure," Cesar Perez-Novoa, an analyst with BTG Pactual, said by telephone from Santiago. "I see a trend of partnerships happening over the coming decade."
— With assistance by Laura Millan Lombrana, and Aoyon Ashraf
Before it's here, it's on the Bloomberg Terminal.
LEARN MORE