Power Price Spike Hits Australia as Coal Plant Shuts Down
By
Electricity futures surged since Engie flagged Hazelwood exit

Market struggling to absorb impact on prices of closure: UBS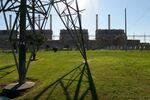 The closure of one of Australia's biggest power plants may spark a new bout of electricity price volatility, potentially worsening the country's energy crisis.
The final two units of the 1,600-megawatt coal-fired Hazelwood plant in the state of Victoria will be shut Wednesday by owners Engie SA and Mitsui & Co. After operating for 50 years, the closure of the plant, which Engie estimates provides a quarter of the state's and about 5 percent of the nation's power supply, has led to a surge in prices.

Futures prices for the April-June quarter have already more than tripled in the past year, data from the Australian Energy Market Operator show. With the shutdown complete, the impact on supply and demand may start to be felt in the spot market, according to Kobad Bhavnagri, head of Australia at Bloomberg New Energy Finance. Meanwhile, prices in the neighboring state of New South Wales have crept up as the closure lowers Victoria's power exports, Morgan Stanley said in a report.
Read more: Why resource-rich Australia can't keep the lights on
"The market is struggling to absorb the potential impact of the closure on future electricity prices," Nik Burns, a Melbourne-based analyst at UBS Group AG, wrote in a report this week. The power market "is pricing in increased volatility in Victoria," he wrote.
The timing could scarcely be worse for Australia's troubled electricity market. Power price spikes and gas shortages have frustrated businesses and homes across the country, putting pressure on state and federal politicians to resolve how one of the world's biggest coal and gas exporters has trouble sustaining reliable and affordable electricity.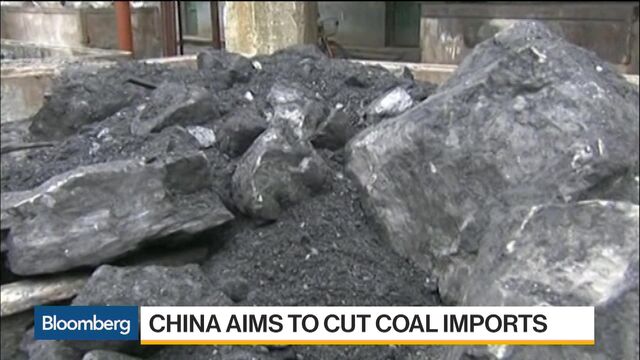 Supply Bridge
How other sources can bridge the supply gap in Victoria isn't clear. Under-utilized capacity elsewhere can be tapped to meet shortfalls and ensure sufficient power during summer demand peaks, according to a March 23 statement from the AEMO, which didn't provide specifics. Federal Energy Minister Josh Frydenberg said in November, when the closure was announced, that Victoria could import coal-fired power from New South Wales and hydro-generated electricity from Tasmania.
One such deal seeking to bridge a shortfall in generation in neighboring South Australia was announced Wednesday. Origin Energy Ltd. plans to free up more natural gas at peak times in the state for Engie's Pelican Point power plant, in return for increased electricity supply at a fixed charge.
The deal "speaks directly to the question of private market participants finding a solution for grid stability and reliability issues," RBC Capital Markets analyst Ben Wilson said in an emailed note.
The Ai Group, an association that represents 60,000 Australian businesses, last week called for government intervention to keep Hazelwood open and said it was unclear if other generators in the market will be able to step in.
"Industry has no assurance that the necessary market response from other coal, gas and hydro generators is underway," the group's Chief Executive Officer Innes Willox said in an emailed statement Friday.
Engie is also seeking to sell its Loy Yang B coal-fired power station, which supplies 17 percent of Victoria's power needs. Engie is in a "market process for the potential sale" of the plant, it said in an emailed statement Monday.
Before it's here, it's on the Bloomberg Terminal.
LEARN MORE