Siemens Pledges Commitment to U.K. Despite 'Unclear' Brexit
By and
Siemens U.K. CEO says Britain remains important market

Comments come during visit from London deputy mayor to Berlin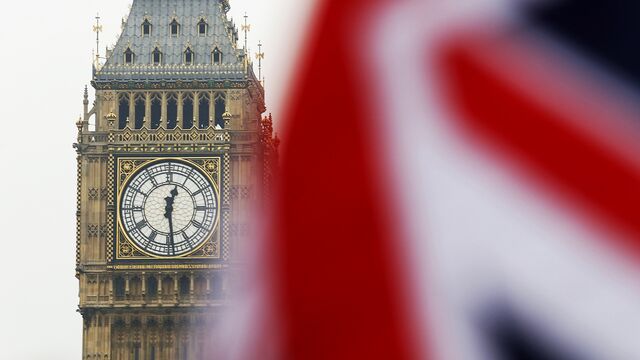 Siemens AG says it's going to continue to invest into its London and U.K. operations despite the "unclear" future following Britain's decision to leave the European Union.
Siemens U.K. Chief Executive Officer Juergen Maier, visiting Berlin with Rajesh Agrawal, London's deputy mayor for business, said London specifically is an important part of the future for Europe's largest engineering company.

"While the exact terms of the U.K.'s exit from the European Union are unclear, we are committed to London in the long-term," Maier said in a statement. "London remains a leading center for innovation and technology and we see many opportunities for collaboration on talent, digitalization and investment."
Siemens didn't announce any new spending or projects in the U.K., but noted its current investments, like a rail project set to deliver 1,400 carriages in London, and its global center for sustainable city technology, located in the U.K. capital.
The comments come as companies grapple with how to plan for a future where the U.K. is no longer part of the EU. Nine months after Britain voted to leave the bloc, Prime Minister Theresa May is planning to begin the divorce proceedings with the EU on March 29.
Siemens competitor Schneider Electric SA is preparing job cuts in Britain amid an uncertain outlook for construction and infrastructure markets, while JPMorgan Chase & Co. is scouting ways to move operations out of the country.
'Minor Nuisances'
For Walldorf, Germany-based SAP, Brexit can create "minor nuisances" including crimped IT spending by customers, more difficulty relocating employees, and tweaks to the local accounting rules embedded in its software, chief financial officer Luka Mucic said this month.
Conversely, Deutsche Bank announced on Friday it would sign a long-term lease on new U.K. headquarters in London. Tech companies have also been vocal about their commitment to the country. Alphabet Inc. is investing 1 billion pounds ($1.26 billion) into a new headquarters in London, while Facebook Inc. announced 500 additional jobs in the city in November. 
Siemens has been investing in technology for managing traffic, energy production and other infrastructure in cities while its European competitors add more computing and software expertise.
Agrawal is also set to announce investment from Berlin and London startups, as well as cross-border agreements between companies in both countries. Among them are Berlin-based Auticon, which employs people on the autism spectrum as consultants. The company is announcing 20 additional jobs in London, adding to the 120 it employs in the U.K., Germany and France.
The U.K. drew more venture-capital investment last year than the next four European countries combined, according to an annual study released Wednesday from Tech City U.K. Venture-capital firms invested 6.8 billion pounds into Britain last year, almost five times more than in Germany.
Before it's here, it's on the Bloomberg Terminal.
LEARN MORE