PBOC Tightens Home Lending Rules in Beijing to Rein in Risk
Bloomberg News
Central bank's Beijing branch cautions on speculative risk

Couples divorced within a year considered second-home buyers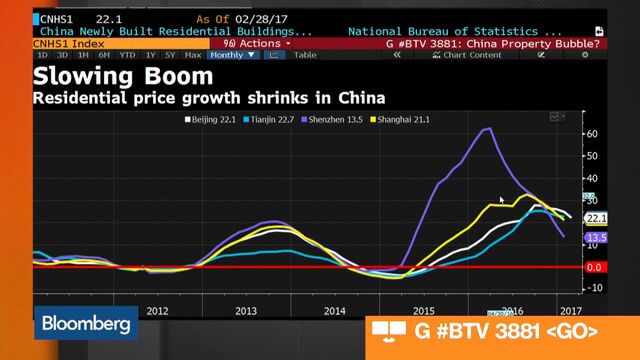 China's central bank asked banks in Beijing to scrutinize home loans to newly divorced couples and funding sources for borrowers, adding to other restrictions this month to rein in soaring property prices.
Beijing home buyers divorced for less than a year will be considered second-home buyers when they apply for mortgage loans, the Beijing branch of the People's Bank of China said in a statement Friday. Banks are also banned from providing mortgage loans to buyers using leveraged financial products for down payment.
Read more on China's stretched homeowners
Beijing has escalated home-buying restrictions, and imposed the highest mortgage requirements among Chinese cities last week as prices resumed climbing after a brief drop when rules were tightened last year. Last week, the city raised down payments by 10 percentage points for people buying second homes, to between 60 percent and 80 percent.
In September, the city raised the down payment on first homes to 35 percent, and between 50 percent and 70 percent for second residences.
Some couples had resorted to divorces to apply for lower first-home down payments as single buyers, "harming the effect of policy restrictions," the central bank's local branch said in the joint statement with Beijing's city government.
— With assistance by Emma Dong
Before it's here, it's on the Bloomberg Terminal.
LEARN MORE