SNB Spent 67.1 Billion Francs on Currency Interventions in 2016
By
Figure published in the central bank's annual report

Interventions used to counter appreciation pressure on franc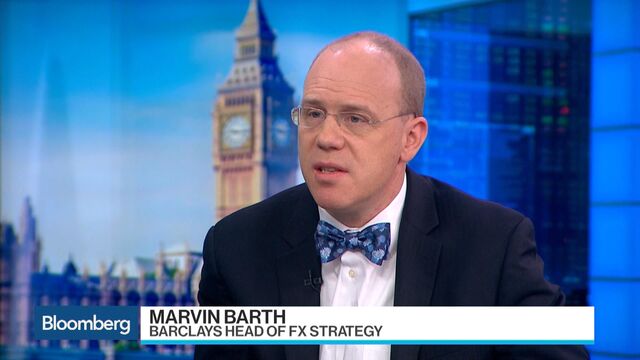 The Swiss National Bank bought foreign currencies worth 67.1 billion francs ($67.6 billion) last year as it sought to contain the strength of its currency.
The sum, published in the central bank's annual report on Thursday, compares with a 2015 tally of 86.1 billion francs and a record of 188 billion spent in 2012.

The SNB has used interventions for the better part of a decade to keep the franc, popular among investors as a haven, in check and lessen the risk of deflation. After it gave up its currency cap in early 2015, the SNB has also relied on a negative deposit rate to counter appreciation pressure. It affirmed that two-pillar policy stance last week.
Before it's here, it's on the Bloomberg Terminal.
LEARN MORE