U.S. Dilemma Isn't the Wall, Economists Say, But What to Do About Already-Slowing Immigration
By
Low-skill industries likely to adapt through more automation

Steady growth in migrant-sending nations has reduced wage gap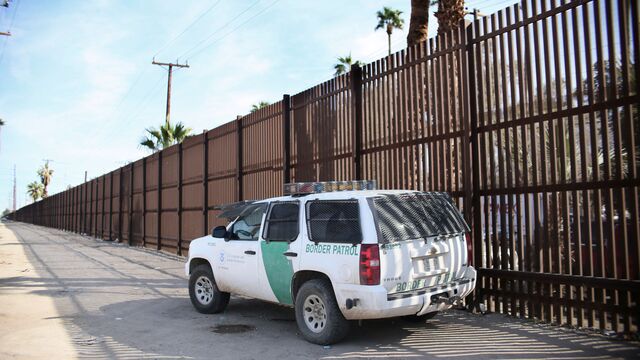 Demographic trends are already slowing immigration to the U.S. from Latin America, making the current administration's desire for a border wall look "anachronistic," according to new research by University of California, San Diego, economists.
"The dilemma facing the United States is not so much how to arrest massive increases in the supply of foreign labor, but rather how to prepare for a low immigration future," economists Gordon Hanson, Chen Liu and Craig McIntosh wrote in a paper to be presented at a conference on Thursday at the Brookings Institution in Washington.
Nations to the south of the U.S. "are today experiencing much slower labor-supply growth" and as a result "the future immigration of young low-skilled labor looks set to decline rapidly, whether or not more-draconian policies to control U.S. immigration are implemented," the authors wrote.
U.S. President Donald Trump has ordered the construction of a wall he promised on the campaign trail to keep out undocumented immigrants from Mexico. The plan to build the southern border wall -- which Trump insists Mexico will pay for -- has already sparked a warning from Senate Democrats about a potential government shutdown.
Other dynamics reducing immigration to the U.S. include steady economic growth in some Western Hemisphere nations, which has helped shrink their income gap with the U.S. Also, border enforcement has intensified. Between 2000 and 2010, the number of U.S. Border Patrol agents policing the U.S.-Mexico border doubled to 17,500 officers, according to the paper. Deportations of non-criminal aliens rose to an average of 226,000 people annually between 2007 and 2015, compared with 116,000 individuals in 2001.
Robot Workers
The authors say that the decline in the supply of low-skilled labor is likely to result in more investment in automation and other labor-saving devices, with the potential of permanently replacing U.S. jobs that foreigners would have filled. The impact is "likely to register most strongly in immigrant-intensive industries such as agriculture, construction, eating-and-
drinking establishments, and nondurable manufacturing," the economists wrote.
The authors note in data accompanying the paper that the proportion of younger, foreign-born workers in the U.S. with 12 years of schooling or less fell to 27 percent in 2015 from 42 percent in 2000.

The U.S. would be looking backward with immigration policies to stop large-scale labor flows and should instead focus on managing the "large, settled population of undocumented immigrants" already in the U.S., according to the researchers.
Before it's here, it's on the Bloomberg Terminal.
LEARN MORE