House GOP Plans Friday Health Bill Vote After Trump Pressure
By , , and
Officials agreed to revise 'essential health benefits' clause

Freedom Caucus has asked for broader set of changes to bill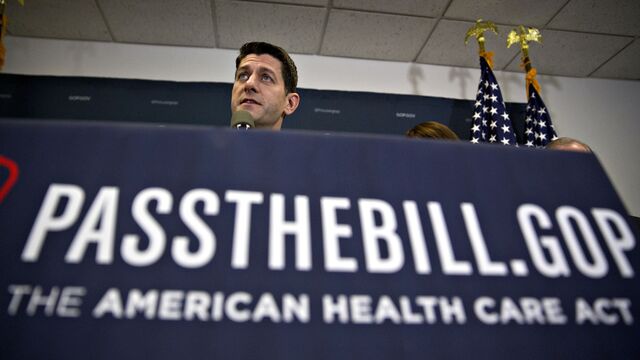 House Republican leaders expect to vote Friday on their embattled health-care bill, moving on the legislation under pressure by Trump administration officials who voiced urgency during a closed-door meeting on the Capitol with conservative holdouts.
"We're going to vote and we'll see," Steve Bannon, senior White House strategist, told reporters after the meeting with lawmakers and other key administration officials, which came after GOP leaders delayed a scheduled vote Thursday. "Let's vote."
The chamber plans to vote on a revised version of the health-care bill that includes a provision that conservatives negotiated with senior White House officials to remove Obamacare's requirements that certain essential benefits be covered by insurance, according to several lawmakers and aides.
Senior Trump aides delivered a message to GOP leaders and lawmakers that President Donald Trump doesn't want any more delays.
"We have to have a vote tomorrow. He expects it to pass," Representative Chris Collins of New York said, speaking about Trump. "We are done negotiating, there are no more negotiations."
"If it loses, we just move on to tax reform," added Collins, a Trump ally.
'Not Totally Over'
Representative Mark Meadows, chairman of the conservative Freedom Caucus, said that despite the scheduled vote, he doesn't believe the negotiations with the White House are over.
"Anytime you don't have 216 votes, negotiations are not totally over," Meadows told reporters.
While the White House and GOP leaders agreed to a significant demand by Freedom Caucus members to repeal the essential benefits provision, they rejected demands to roll back other regulations.
Thursday's delay in the vote is a sign that Republicans are having significant trouble bridging their party's deep-rooted differences. The bill has struggled to win over moderates concerned about projections that millions will lose coverage, as well as conservatives who have demanded a more complete repeal of Obamacare.
'Spoiling for a Fight'
Representative Kevin Cramer of North Dakota said he fears that even if the Freedom Caucus succeeds at getting its wish and delivers the votes for the bill pass to the House, the provisions they demand won't pass muster under Senate rules.
"It seems that they want more inclusion on the essential benefits and some of those things that the speaker and others believe" will violate Senate rules, Cramer said. "And for some, I think they're spoiling for a fight. They want to challenge the Senate."
In another development that could unease conservatives, the Congressional Budget Office issued a new estimate Thursday cutting its estimate of how much the bill would reduce the federal budget deficit, reflecting changes GOP leaders made to the measure earlier in the week. The updated measure would reduce the deficit by $150 billion over the next decade, $186 billion less than the initial forecast of $336 billion.
Stocks fell after Republicans delayed the vote, with the Standard & Poor's 500 Index reversing gains from earlier in the day to drop 0.1 percent at the 4 p.m. close in New York. Hospital stocks were up, as the Bloomberg Intelligence North America Hospitals Valuation Peer Group rose 1.9 percent.
Earlier Thursday, the Trump administration made what it called a final offer to the group that includes repealing the so-called essential benefits requirements in Obamacare for the individual market only, not for employer-based plans, according to the White House official who spoke on condition of anonymity. 
"The president has been on the phone with scores of Republicans," White House Press Secretary Sean Spicer told reporters Thursday. "This bill has truly been a collaborative effort from the beginning."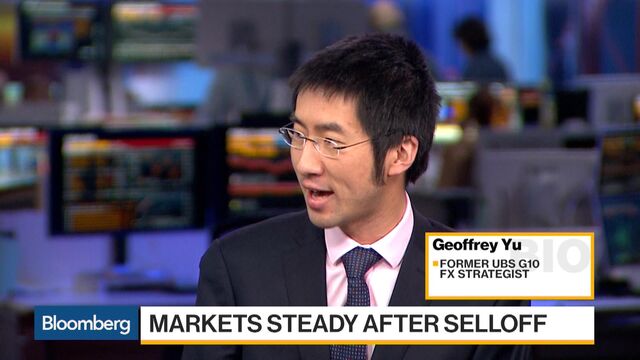 The GOP bill, H.R. 1628, would reverse massive gains in health coverage under the Affordable Care Act, which brought the uninsured rate to a record low. The proposal would pull hundreds of billions of dollars out of the health system by winding down Obamacare's expansion of Medicaid and limiting its subsidies, threatening revenues for hospitals, doctors and insurance companies.
Holdouts in the House Freedom Caucus also pushed for changes in Obamacare's requirements that insurers cover people with pre-existing conditions, but the White House gave them a hard no, according to a White House official.
Meadows of North Carolina disputed that. "Addressing pre-existing conditions has always been a requirement for any replacement plan that HFC would support," he said late Wednesday.
Losing Moderates?
As Trump and Ryan pick up conservative members with some of the potential changes, they risk losing moderates. Republican Representative Charlie Dent of Pennsylvania, leader of the moderate Tuesday Group in the House, reiterated Thursday morning that he would oppose the bill.
"I just feel this bill misses the mark," Dent told MSNBC in an interview. Dent issued a statement Wednesday saying he believes the bill "will lead to the loss of coverage and make insurance unaffordable for too many Americans, particularly for low-to-moderate income and older individuals."
Republican Representative Jaime Herrera Beutler of Washington also came out Thursday against the bill. The list of GOP defections also includes Staten Island's Dan Donovan, as well as southern New Jersey's Frank LoBiondo, Iowa's David Young and Florida's Ileana Ros-Lehtinen, none of whom are members of the Freedom Caucus.
Meadows and other conservative Freedom Caucus members have been demanding changes to the essential benefits portion of the Affordable Care Act, which requires insurers to cover 10 categories of services. Those services include hospitalization, ambulance services, maternity care, pediatric services, mental health and substance abuse treatment, prescription drugs, rehabilitative care and laboratory services.
The goal of limiting the required essential health benefits would be to bring down health insurance premiums. Freedom Caucus founder Representative Jim Jordan, the Ohio Republican, told Fox News Thursday that members haven't been shown any amendments or agreements in writing yet. "We want to see the language first" and make sure "it does what needs to be done."
Senate Rules
It's unclear whether changes to these requirements could survive procedural challenges in the Senate.
"What the proponents aren't telling conservative House Republicans is that the plan to repeal essential health benefits will almost certainly not be permissible under Senate reconciliation rules," Matt House, a spokesman for Senate Democratic leader Chuck Schumer, said in a statement late Wednesday. "It will require 60 votes to repeal these protections, and the votes just aren't there in the Senate."
On Wednesday, Alyssa Farah, a spokeswoman for the Freedom Caucus, wrote on Twitter that more than 25 members of the group remain opposed -- enough to defeat the bill -- and that GOP leaders should "start over."
Freedom Caucus members said White House officials made the pitch that conservatives should pass the bill so that the Senate can amend it and address their concerns, but several lawmakers said they weren't buying it.
"Pence made a play for more support for the bill based on the Senate being able to change it," Representative Randy Weber said in an interview, adding that he's still a no. "That's a hard row to hoe."
"Because we'd like for it to be as strong as possible going over to the Senate," he added.
Weber said many Republicans were elected to Congress because of Obamacare, and said they can't wait years for costs to come down. "In 10 years none of us will be here," he said. "Probably at this rate, in two years none of us will be here."