Workplace
How to Deal With Work Burnout
Workers are more stressed and depressed than ever. We can help with that.
By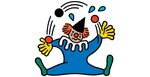 What Is It?

In the 1970s, New York psychologist Herbert Freudenberger felt overworked, but also like he wasn't accomplishing anything—a confusing combination. After some expert self-analysis, he determined that he wasn't suffering simply from exhaustion or depression. Rather, he identified a new condition, which he termed burnout, after the listless drug addicts he treated who'd watch their cigarettes burn down instead of smoking them. He wrote a book on his discovery in 1980—Burnout: The High Cost of High Achievement—but the term didn't really catch on until the paperback came out in 1989, when he was interviewed by both Oprah Winfrey and Phil Donahue.
Today burnout is a widely accepted idea, though it hasn't made it into the Diagnostic and Statistical Manual of Mental Disorders, aka the bible for mental health professionals. " 'Burnout' is such a catchy word, so I can understand why a lot of people say it's pop psychology," says Christina Maslach, a professor of psychology at the University of California at Berkeley. That said, not being in the DSM has its advantages. "For a lot of us in the field, to reduce it to 'there's something wrong with the person' isn't seeing the bigger picture," says Maslach, who developed a widely used diagnostic inventory for the condition.
To really treat burnout, she says, you have to address what's going on in your head and at the office.
Are You Suffering From It?

According to Maslach, burnout results from three factors: exhaustion, cynicism, and low professional efficacy—the feeling that nothing you do matters.
• If you don't feel like you have any control over how you do your work …
• You believe certain policies at work are unfair …
• You're not getting positive feedback when you do something well … 
• You feel uncomfortable telling people what you do because it goes against your values …
• And/or you don't trust or respect the team you work with on a regular basis …
… then you may have a touch of burnout.
How to Tell HR You Have It
Let Steve Browne, executive director of human resources for Cincinnati-based pizza chain LaRosa's and a speaker on human-resources-related issues, help you role-play.
The Opening
Schedule the talk before or after work or during lunch, Browne says—not while you should be working.


The Pitch
At this point, if you want to keep your job, you should have a solution at hand: "You want to say, 'This is the situation, and this is what I'm thinking,' " Browne says. "That's a much better conversation than, 'Everything is messed up.' " 


The Closer
You and your HR rep should both be satisfied with the plan you develop and ready to give it an honest chance. If that doesn't work, Browne says, start thinking about whether this is really the right job for you.
Managers: Stop It Before It Starts

Mandatory group work. Every week, the California-based product design company Zurb Inc. hosts the "Friday15," bringing employees together to solve a creative challenge in 15 minutes. They might design a company logo or play a quick game of capture the flag—the idea is to build up a feeling of trust and teamwork, but it also helps people blow off steam after a long week.
Time for your own projects. Many places go beyond Google Inc.'s famous 20 percent time policy, which allowed employees to work on projects not directly related to their job. (Google killed the policy in 2013.) The Brooklyn ad agency Huge, for instance, holds regular hackathons for employees with a panel of judges who pick the most promising idea. Winners get funding and office space for their projects—and Huge gets an ownership stake.

Communication blackouts. Whenever an employee at Bandwidth.com Inc., a communications-technology company in Raleigh, N.C., goes on vacation, the entire staff is notified, so they'll avoid bugging the vacationer with email while they're away. That way, the employee gets an actual vacation and isn't tempted to check in.
Sponsored pampering. Johnson & Johnson recently started the Premier Executive Leadership Program, a nine-month, $100,000 plan to stave off burnout among the muckety-mucks at J&J and other companies. Participants are assigned an executive coach, a nutritionist, and a physiologist who work together to make sure the executive stays in top form.
Before it's here, it's on the Bloomberg Terminal.
LEARN MORE