Hammond Enjoys Budget Respite as U.K. Fiscal Deficit Narrows
By
Deficit at 1.8 billion pounds, least for a February since 2007

Borrowing flattered by accounting changes, one-time effects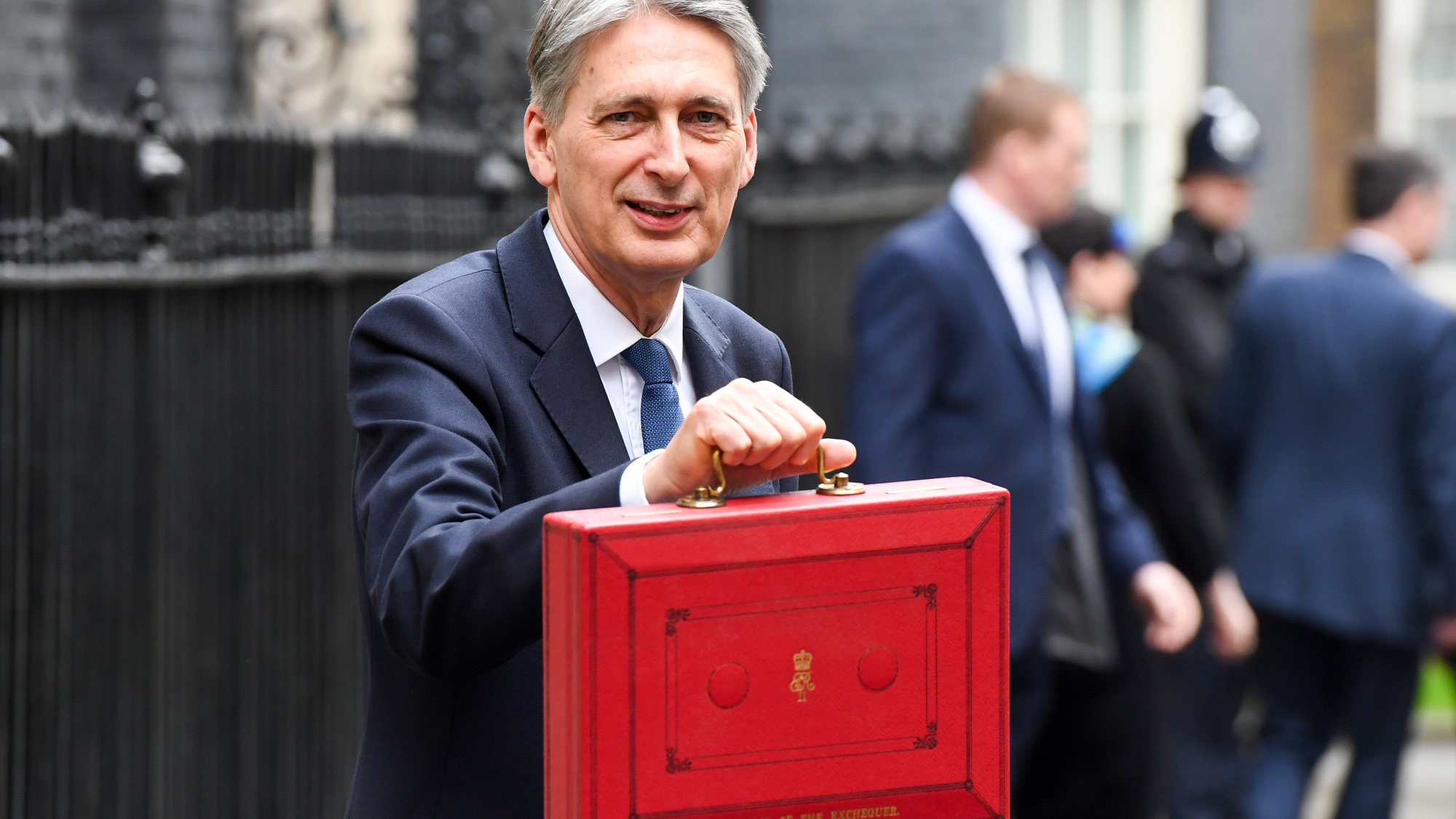 Britain's public finances are on a roll but officials don't expect the good news to last.
The budget deficit last month was 1.8 billion pounds ($2.2 billion), the best performance for any February since 2007, the Office for National Statistics said Tuesday. Revenue surged 7.1 percent from a year earlier and spending rose just 0.5 percent.
It left the deficit in the first 11 months of the fiscal year at 47.8 billion pounds, comfortably on course to achieve the Office for Budget Responsibility's full-year forecast of 51.7 billion pounds.
The budget watchdog slashed its 2016-17 projection this month from 68.2 billion pounds. While the economy's unexpected buoyancy since the June Brexit vote has boosted tax receipts, the Treasury is also benefiting from factors that are not expected to be repeated. These include an estimated 4 billion-pound dividend-tax windfall.
The deficit in 2017-18 is forecast to grow to 58.3 billion pounds -- or 2.9 percent of GDP -- and Britain will still be borrowing over 20 billion pounds by 2020, according to the OBR. It means austerity may have to continue well into the next decade if Chancellor of the Exchequer Philip Hammond is to meet his goal of balancing the books.
Revenue Boost
Revenue was boosted last month by a 14 percent jump in income tax. Corporation tax surged 17 percent, partly reflecting accounting changes, and value-added tax on sales rose 2.5 percent. On the spending side, higher debt-interest costs were offset by lower departmental spending and welfare costs. Overall, the current budget was in surplus, while net investment rose.
Brexit remains a key uncertainty. The U.K. could end up facing a much bigger shortfall should talks with the European Union break down without an agreement or if the government ends up paying a hefty bill to exit the EU, as many members of the bloc are demanding.
Hammond must also decide how to fill a 2 billion-pound hole in his latest budget plans after he bowed to pressure last week and ditched a tax hike on self-employed workers.
In the first 11 months of 2016-17, cash borrowing stood at 52.8 billion pounds, leaving the Treasury almost 20 billion pounds of room to achieve its full-year target of 72.5 billion pounds. It suggests no additional gilt sales will be needed.
Before it's here, it's on the Bloomberg Terminal.
LEARN MORE