Michigan Governor Warns Congressmen of GOP Health Bill's Impact
By and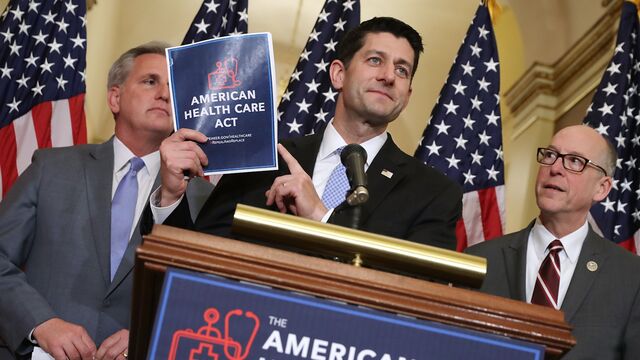 Rick Snyder, Michigan's Republican governor, is warning congressmen in his state that a bill repealing Obamacare could harm some of their most vulnerable constituents.
Snyder sent personal letters to each member of Michigan's House and Senate delegation on Monday, saying that the American Health Care Act would limit federal funding, and detailing potential harms. Snyder had earlier said he opposes the AHCA, which repeals and replaces portions of the Affordable Care Act, sometimes called Obamacare.
The health law overhaul faces a vote in the full House as soon as Thursday, and Republican leaders are working to gain needed support to pass it and send it to the Senate. Both of Michigan's senators are Democrats, but nine of the state's 14 congressmen are Republicans.
"While reforming the nation's health care system is vital, it is imperative that gains in health coverage and access to care are maintained," Snyder wrote in a letter to Republican Representative Tim Walberg. The AHCA would lead to 49,000 people losing "Healthy Michigan Plan" Medicaid coverage in Walberg's district alone, Snyder said in the letter.
Before it's here, it's on the Bloomberg Terminal.
LEARN MORE