Photographer: Patrick Hamilton/Bloomberg
quicktake
Why Resource-Rich Australia Can't Keep Lights On: QuickTake Q&A
By
Australia has some of the world's largest reserves of fossil fuels but is running short on gas. That's raised the prospect of widespread power outages and stoked a national debate over energy policy -– as well as prompting Elon Musk to offer up a solution.
1. How long before the lights go out?
In two years' time, according to the Australian Energy Market Operator. That prognosis covers three states (New South Wales, Victoria and South Australia) that account for almost two thirds of the population. South Australia already experienced a blackout in September, primarily the result of a freak storm. The incident highlighted the teetering nature of the electricity grid and a national energy policy that's suffered through neglect in a country that's had six prime ministers in eight years.
2. Does Australia produce enough gas for its needs?
More than enough, but it exports about twice as much as it uses. Energy companies on the east coast -- Royal Dutch Shell and Australia's Origin and Santos -- are locked into 20-year contracts with customers in Asia. Those deals underpinned multibillion-dollar investments in Liquefied Natural Gas plants. The exports have made the energy giants something of a scapegoat -- especially after it emerged that supplies from gas-strapped southern states had been piped north to feed the plants. Meantime, domestic gas prices have tripled.
3. What about all those natural gas reserves?
Australia has the biggest in the Asia-Pacific region outside China, but much of that bounty will remain untapped. Several states have imposed blanket bans on fracking gas from shale rock, based on environmental concerns. New South Wales, the biggest state, has discouraged the practice. 
4. What's the government doing?
Getting frustrated. Prime Minister Malcolm Turnbull is powerless over the states, which set their own energy policy and are mostly run by the opposition Labor party. Instead, Turnbull hastily convened a meeting with the CEOs of the oil and gas companies and provided an ultimatum: Increase domestic gas supplies or face limits on LNG exports to Asia. 
5. Where does renewable energy fit in?
Turnbull is no great fan and blamed the September power cut on South Australia's rapid take-up of solar and wind power, which account for about 40 percent of its power generation. According to Bloomberg New Energy Finance, renewable power in Australia is now cheaper than fossil fuels, but the problem lies in its intermittence: the sun doesn't always shine and the wind doesn't always blow.
6. Is that where the Tesla CEO comes in?
Exactly. Musk bet in March that he could fix South Australia's energy crisis within 100 days. He's proposing one of the world's largest battery storage projects -- a "gigafactory" -- to get the state through those breeze-less, dark periods. Turnbull has become Twitter buddies with the billionaire and, even with his reservations about renewables, is supporting Musk's move. 
Musk Call With Turnbull Sparks Battery Debate in Australia
7. So will the lights stay on?
For now. The summer peak demand has passed and the short-term fix of pressuring gas companies to raise output should help ease supply shortfalls. Turnbull has embraced hydroelectric power, though an expansion in output may come too late to plug the coming gaps. Coal, the dirtiest of Australia's energy sources, still supplies about 75 percent of the nation's power and is expected to bridge half the shortfall, according to the market operator. South Australia, meantime, may take matters into into its own hands and exit the national electricity market, though exactly how remains to be seen.
The Reference Shelf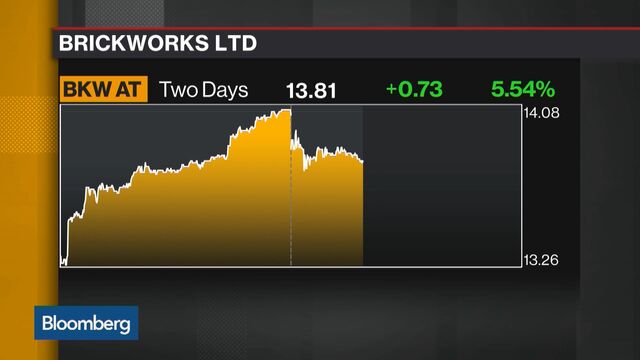 Before it's here, it's on the Bloomberg Terminal.
LEARN MORE