benchmark
Which Countries Could Suffer as Trump Puts Aid on Chopping Block?
Middle East and Africa regions received largest shares of foreign assistance in 2015
By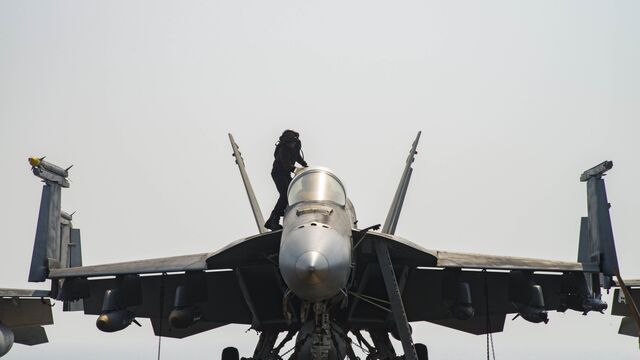 Staying true to promise, it appears President Donald Trump really is putting America first with his call for slashing foreign aid. 
The administration's fiscal 2018 budget proposal — entitled "America First" — calls for "deep cuts" to foreign assistance, such as a 28.5 percent funding reduction from fiscal 2016 for international programs, including the State Department and the U.S. Agency for International Development. The president's initial spending requests to Congress were released on Thursday.
While the so-called "skinny budget" affirms America's commitment to U.S. ally Israel and pledges to maintain funding for certain global health initiatives in "low-resource" countries, it's otherwise scant on details as to how the U.S. may geographically or thematically shift resources. 
That said, it's worth taking a look at which parts of the world currently receive — and may therefore stand to lose — the most in U.S. assistance under Trump's proposed cuts.




In 2015, the most recent year for which reliable data are available according to a Congressional Research Service report released in June, the U.S. provided a total of $49 billion in aid to about 144 countries to support various objectives, from economic growth to expanding health care access and countering terrorism. Topping the list were Afghanistan, Israel, Iraq, Egypt and Jordan, reflecting America's counterterrorism drive and its strategic interests in the Middle East. Nine of the 10 next-biggest recipients were in sub-Saharan Africa.



The map of aid distribution has changed considerably over recent decades in response to America's evolving foreign policy interests and shifting needs for assistance around the globe.

While the Middle East and North Africa region has consistently secured at least 30 percent of U.S. aid, Africa's share has nearly tripled, from 11 percent in 1995 to 32 percent in 2015, reflecting significant increases in HIV/AIDS programs in the region. South Central Asia has similarly received a steadily growing share of assistance, largely because of aid to Afghanistan and Pakistan. At the same time, the portion of aid to the Europe and Eurasia region has receded with the "graduation" of many former aid recipients in Eastern Europe, according to the CRS report.

Trump's outline says the budget "refocuses economic and development assistance to countries of greatest strategic importance to the U.S," without naming any specific countries or regions. Revealing some of the finer points, it also proposes reducing funding to the United Nations and multilateral lenders like the World Bank, while maintaining sufficient resources toward global programs to vaccinate children and fight tuberculosis, malaria and HIV/AIDS such as the President's Emergency Plan for AIDS Relief, or Pepfar, which is a legacy initiative of former Republican President George W. Bush. 



Any final plan would be subject to congressional approval. In the coming months of debate over government spending, it'll be worth remembering that foreign aid accounted for just over one percent of the budget in 2015.

But the administration's budget director, Mick Mulvaney, told reporters on Thursday that Trump was elected in part on his pledges to cut back on international expenditures. "The president said specifically, hundreds of times — you covered him — 'I am going to spend less money on people overseas and more money on people back home.' And that's exactly what we're doing."
(
For more news and economic analysis, see Benchmark.
)
Before it's here, it's on the Bloomberg Terminal.
LEARN MORE