Volkswagen Executive Denied Bail in U.S. Emission Scandal
By and
German National Schmidt told judge he wasn't flight risk

Schmidt pleaded not guilty to fraud and conspiracy charges
A Volkswagen AG compliance executive charged with fraud and conspiracy over the company's emissions-cheating scandal was denied bail after prosecutors claimed the German national was a flight risk.
Oliver Schmidt pleaded not guilty last month and has been in U.S. custody since his arrest in January while on vacation in Florida. Five other executives based in Germany, who were indicted by the U.S. over their alleged roles in the plot, have stayed home where they are protected from extradition.
"The government has established there is a serious flight risk," U.S. District Judge Sean Cox said at a hearing in Detroit Thursday in denying bail. Cox set a trial for January. He had initially scheduled the trial for April 18.
Volkswagen AG last week pleaded guilty to misleading U.S. regulators and customers by hiding emissions levels on diesel vehicles and obstructing investigations. The company has agreed to pay $4.3 billion in criminal and civil penalties. The company's sentencing is set for April 21.
Schmidt said he had frequently come to the U.S. during the federal investigation of VW's emissions-cheating and had no intention of skipping bond. He offered to put up property and cash worth $1.6 million, surrender his passport and submit to in-home custody with electronic monitoring.
"Mr. and Mrs. Schmidt have plenty of skin in the game with this proposal,'' David DuMouchel, his lawyer, said. The bond would also include assets from Schmidt's father, who would be bankrupt if the defendant jumped bail, the lawyer said.
No U.S. Ties
Prosecutors argued that Schmidt should be kept in custody because he was a citizen of a country that doesn't extradite its people and he had no family or community ties to the U.S. "If he returned to Germany, he could live openly," John Neal, a federal prosecutor, said.
Schmidt is accused of "directly misleading'' U.S. regulators, Neal said. The emissions scheme was "one of the largest corporate fraud cases brought in this jurisdiction,'' he added. Neal said the U.S. had "no legal means" of bringing the other German nationals accused to trial.
The case is U.S. v. Liang, 16-cr-20394, U.S. District Court, Eastern District of Michigan (Detroit).
Watch Next: VW Sticking to Strategy Amid PSA-Opel Deal, CEO Says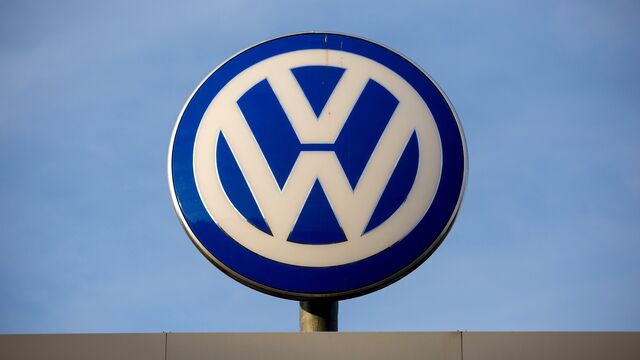 Before it's here, it's on the Bloomberg Terminal.
LEARN MORE