Five Things You Need to Know to Start Your Day
Get caught up on what's moving markets.
By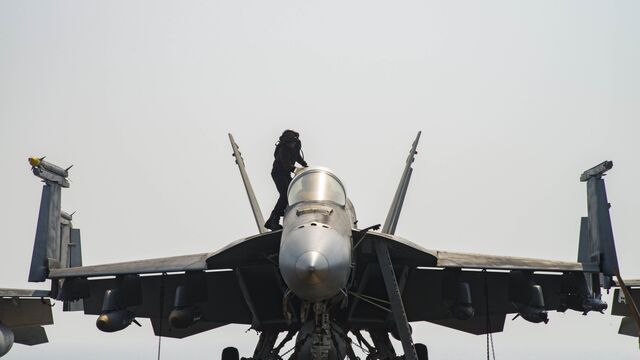 Want to receive this post in your inbox every morning? Sign up here.
Markets surge, Trump proposes budget cuts, and Dutch voters don't veer right. Here are some of the things people in markets are talking about today.
Markets rally around the world
Markets everywhere have been in rally mode since the Fed decision yesterday. Overnight, the MSCI Asia Pacific Index rose 1.5 percent, while Japan's Topix index added 0.1 percent following the BOJ decision. The MSCI Emerging Markets Index is up over 2 percent since the decision. Oil has gained about 2 percent. In Europe, the Stoxx 600 Index was 0.6 percent higher at 5:46 a.m. as concerns about political instability waned.  After rallying yesterday, U.S. stocks futures are pointing to a higher open. 
Budget cuts
Almost every federal agency would be hit in historically deep budget cuts proposed by President Donald Trump. Spending reductions would hit medical research and the Environmental Protection Agency particularly hard as the president seeks to boost defense spending. Another flagship Trump policy was dealt a blow as courts in Hawaii and Maryland blocked the second iteration of his travel ban. 
Dutch center holds
Yesterday's election in the Netherlands did not produce the expected lurch to the far right, with Geert Wilders's Freedom Party winning 20 seats in the 150 seat parliament, with more than 90 percent of the votes counted. Prime Minister Mark Rutte's Liberals, who won 33 seats, must now seek partners to form a coalition government. The euro reached a one-month high, while French and Italian bonds rallied following the result. 
Central bank week continues
Following yesterday's Fed rate hike, the overnight hold from the Bank of Japan and rate increase from the People's Bank of China, it is the turn of European central banks to announce their decisions today. Already this morning there have been holds from Norway's central bank, and Switzerland's -- a decision that came with a warning about the strength of the currency. At 8:00 a.m. Eastern Time, the Bank of England will announce its decision, with expectations for rates to be kept unchanged, despite faster inflation in the U.K.
Resource investment
China's sovereign wealth fund and its largest energy company are in talks with Saudi Arabia about an investment in the Saudi Aramco IPO, according to people with knowledge of the matter. There is still no date, or location, for the listing of the company, which is not expected until 2018. Elsewhere, Indian mining billionaire Anil Agarwal plans to buy as much as 2 billion pounds ($2.4 billion) of Anglo American Plc shares in the market, building a stake of about 13 percent of the company's stock. Shares in Anglo rallied as much as 10 percent in London trading this morning.
What we've been reading 
This is what's caught our eye over the last 24 hours.
Before it's here, it's on the Bloomberg Terminal.
LEARN MORE