Trump Takes Working-Class Hero Tour to Detroit's Divided Union
By , , and
'Let's give him a chance,' Fiat Chrysler line worker says

Obama-allied UAW chief says union won't abandon principles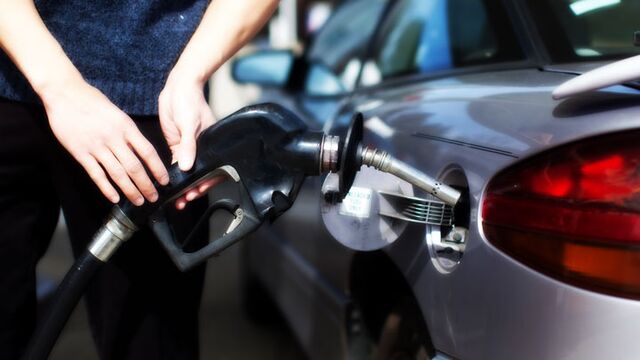 President Donald Trump is returning to one of American labor's last remaining strongholds with a message that could drive a wedge between long Democratic-leaning union leadership and members that are breaking ranks.
Trump will court United Auto Workers members in their backyard Wednesday, pledging to reopen a review of auto industry fuel economy standards. The president's claims he's lifting regulations that hinder jobs risks dividing rank-and-file union workers -- who backed the Republican at rates last achieved by Ronald Reagan -- against UAW leadership that worked with the Obama administration on the rules and has stood by them.
After criticizing union wages as too rich on the campaign trail, Trump invited labor groups to the White House within days of his arrival, withdrew the U.S. from the Trans-Pacific Partnership and pledged to renegotiate Nafta. Those actions resonate with many working-class voters and position the billionaire president as a Republican with a shot at breaking Democrats' hold on the UAW and the wider labor movement.
"Here's a guy who wants to bring Detroit back to its greatness," Paul Thayer, a UAW member and Fiat Chrysler Automobiles NV line worker who voted for Trump, said in an interview. "Let's give him a chance."
Standards Review
Trump has pledged regulatory relief for an auto industry that agreed to raise the average fuel economy of passenger cars to more than 50 miles per gallon by 2025. Barack Obama's administration estimated it would cost the industry about $33 billion to meet the standards. Ford Motor Co. Chief Executive Officer Mark Fields has told Trump about 1 million U.S. jobs are at risk if fuel-economy rules don't align with market reality.
UAW President Dennis Williams, an Obama ally who endorsed Hillary Clinton, told reporters last month he doesn't think the rules will hurt employment. "It actually enhances jobs if we do it the right way," he said at the union's headquarters in Detroit.
Trump has taken credit for a series of investments Ford, General Motors Co. and Fiat Chrysler have announced during the initial months of his presidency. His visit to Michigan will be "for a big meeting on bringing back car production" to the state and the broader U.S., he wrote in a tweet Wednesday. "Already happening!"
GM seized on Trump's visit by saying it will add 220 new jobs to a transmission plant in Romulus, Michigan, and retain another 680 workers in the state. The new hires were planned before Trump took office, spokesman Pat Morrissey said. Some jobs being filled or preserved will involve workers being temporarily laid off at a Michigan sport utility vehicle factory.
The UAW's top brass bristles at Trump claiming credit for automakers' investments.
'Good Fight'
"We've been fighting this good fight for 50 years," UAW Vice President Jimmy Settles, who oversees Ford contract negotiations, said in an interview. "Then, all of the sudden, he's the one 'getting' American jobs in here."
In October, Trump told a Detroit suburb crowd the auto industry was "being sucked into Mexico" and took one of many shots at Ford for planning to build small cars south of the border. He ended up falling just eight percentage points short of Clinton among U.S. union households, the closest margin of defeat for a Republican presidential candidate since Reagan in 1984, an exit poll by Edison Media Research found in November.
The UAW's president does see some positives out of the new administration. He supported Trump's move to pull the U.S. out of the TPP and his desire to reopen the North American Free Trade Agreement.
"He's been the first president that has addressed this issue," he said. "I'm going to give him kudos for it. We've been hollering about this for 20 years and he is the first president who has brought this up."
On other matters -- immigration policies, cabinet appointments and health care reform, to name a few -- Trump remains diametrically opposed to UAW leadership, which "will not walk away from our core principles," Williams said.
Jobs Trend
While Trump has suggested he's bringing auto jobs back to the U.S., auto manufacturing employment has actually risen to 1.39 million last year from 1.23 million in 1978, according to Barry Hirsch, a Georgia State University economist.
Most jobs that have left Detroit haven't gone overseas. They've shifted south to states willing to protect Japanese, German and Korean automakers from organized labor. As total employment rose, union membership in the U.S. auto industry fell to 17.9 percent last year from 67.4 percent in 1978, according to Hirsch.
Thayer, the UAW member who cast his ballot for Trump, keeps robots running at a Fiat Chrysler plant in Warren, Michigan. He's thinking of running to be a full-time UAW bargainer, loves Trump's crackdown on transgender rights and immigration, and makes no apology for his home answering machine message telling foreigners to hang up. Workers are so unhappy with self-serving union leaders, he said, they talk openly of de-certifying.
For now, UAW leaders are taking a wait-and-see attitude toward the president's job-restoring braggadocio.
"It's great Trump wants to bring back jobs, but my question is where?" said Mike Spencer, a UAW representative at Fiat Chrysler's truck plant in Sterling Heights, Michigan. "If they come back to an area that's not union-friendly, they'll erode the wages and benefits we've built up for the middle class."