Traders Waiting for 3% U.S. Yields Should Prep for Pain: Bianco
By and
10-year Treasury yields have risen 30 basis points in 12 days

A shakeout testing convictions looms by mid-2017, Bianco says
As benchmark U.S. government bond yields gun for their highest levels since 2014, traders shouldn't yet get excited about the long-awaited bear market, according to veteran investment analyst Jim Bianco.
"We've got this gigantic short in the bond market right now -- everybody's positioned for 3 percent yields," Bianco, president of Bianco Research LLC in Chicago, said in a Bloomberg Television interview. "Everybody makes money if it goes to 3 percent yields."
He spoke as 10-year Treasury rates approached their December highs in the run-up to a Federal Reserve policy meeting that's forecast to end Wednesday with the third quarter-point interest-rate increase in the current tightening cycle.

While Bianco does anticipate U.S. inflation to pick up and the Fed to accelerate its rate hikes, there'll first be a shakeout of short positions on Treasuries and the current "exuberance" on consumer prices will fade.
"First we go back down, we test everybody's conviction about going higher," he said, anticipating a retreat in 10-year yields to 2.25 percent or lower. "Wait till summer and wait till you feel the pain of being wrong on that position."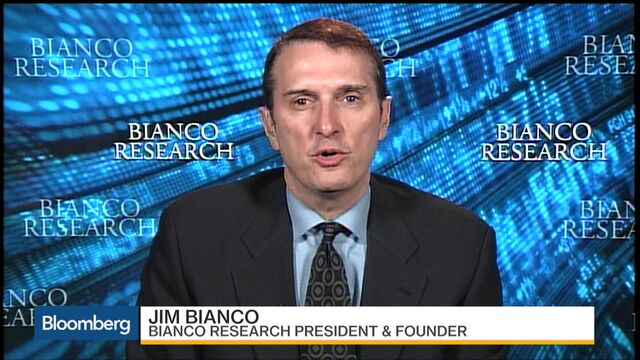 Ultimately, if inflation does accelerate, it would be a game-changer, said Bianco, a veteran of some three decades of market analysis. Yields are rising now on the basis of Fed rate increases spurred by a strengthening economy, but that could switch to hikes designed to contain inflation, he said. "We haven't had that for 20 years," and it would be bad for stocks, Bianco said.
— With assistance by Yvonne Man
Before it's here, it's on the Bloomberg Terminal.
LEARN MORE