Och-Ziff Executives Said to Leave After $13 Billion Withdrawn
By , , and
Drew Gillanders, European stock analyst, said to depart

Heads of investor relations, compliance also said to leave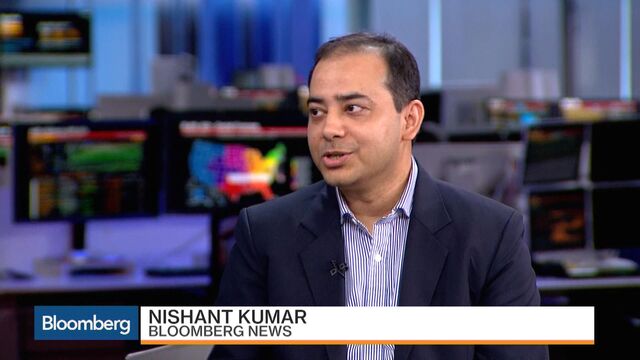 Several executives are leaving Och-Ziff Capital Management Group LLC after the hedge fund suffered withdrawals of about $13 billion in the past 13 months and its shares dropped, according to people with knowledge of the matter.
Among those departing are Drew Gillanders, a top European equity analyst; James Keith "JK" Brown, a partner and head of investor relations; and Paula Drake, chief compliance officer, said the people, who asked not to be identified discussing personnel matters. Hamish Chalmers, an analyst in London, also has exited, they said. Drake declined to comment, while none of the others leaving returned calls and emails seeking comment.
Och-Ziff, one of the biggest hedge-fund managers, has seen its assets decline amid middling performance and a five-year probe into a unit that pleaded guilty to conspiring to bribe government officials in the Congo to win business. Clients pulled about $8 billion in 2016 and an additional $4.8 billion this year through Feb. 1. A spokesman for the New York-based company declined to comment.
The firm's shares have plummeted, cutting the value of employees' stock grants. To retain James "Jimmy" Levin, a 34-year-old trader, Och-Ziff granted him long-term incentives last month potentially worth more than $280 million. The stock has fallen 21 percent since the grant was disclosed on Feb. 15 to $2.54 as of Monday, and has lost 80 percent of its value over the past two years.
Actelion Bet
Gillanders, who's based in London, helped manage Och-Ziff's successful bet on drugmaker Actelion Ltd., which soared when Johnson & Johnson agreed to buy it in January, the people said. Och-Ziff had built a stake worth about 767 million Swiss francs ($761 million), according to a filing on Dec. 24. Gillanders, who used to work for billionaire Steven Cohen when his firm was called SAC Capital Advisors, didn't respond to repeated calls and emails seeking comment.
Brown, a member of the partner management committee, joined in 2003 from Goldman Sachs Group Inc., according to Och-Ziff's website. He is staying through June then leaving to pursue other interests, one of the people said. Two other partners, Lee Minton and Nathan Urquhart, are replacing him as co-heads of investor relations, the person said. Brown didn't return an email and a phone call seeking comment.
Drake, who joined Och-Ziff in 2015, previously worked for the U.S. Securities and Exchange Commission. Drake is leaving to return to Boston, where she lives, one of the people said. The firm hired Robert Mendelson, a long-time partner at Morgan Lewis & Bockius LLP, to replace her. Mendelson didn't return a message left on his voicemail at Och-Ziff.
Before joining Och-Ziff, Chalmers was an analyst for Macquarie Group Ltd. An email sent to him returned an automatic message saying he'd left the firm.
The OZ Master Fund Composite returned 6.8 percent annualized from 2012 through 2016, the firm said in a March 1 regulatory filing. That compares with 14.7 percent for the S&P 500 Index, with dividends reinvested.