U.K. Said to Plan to Trigger Brexit in Last Week of March
Alex Morales and Tim Ross
The likeliest dates for notification are March 27-30

Those days avoid Treaty of Rome anniversary, Dutch election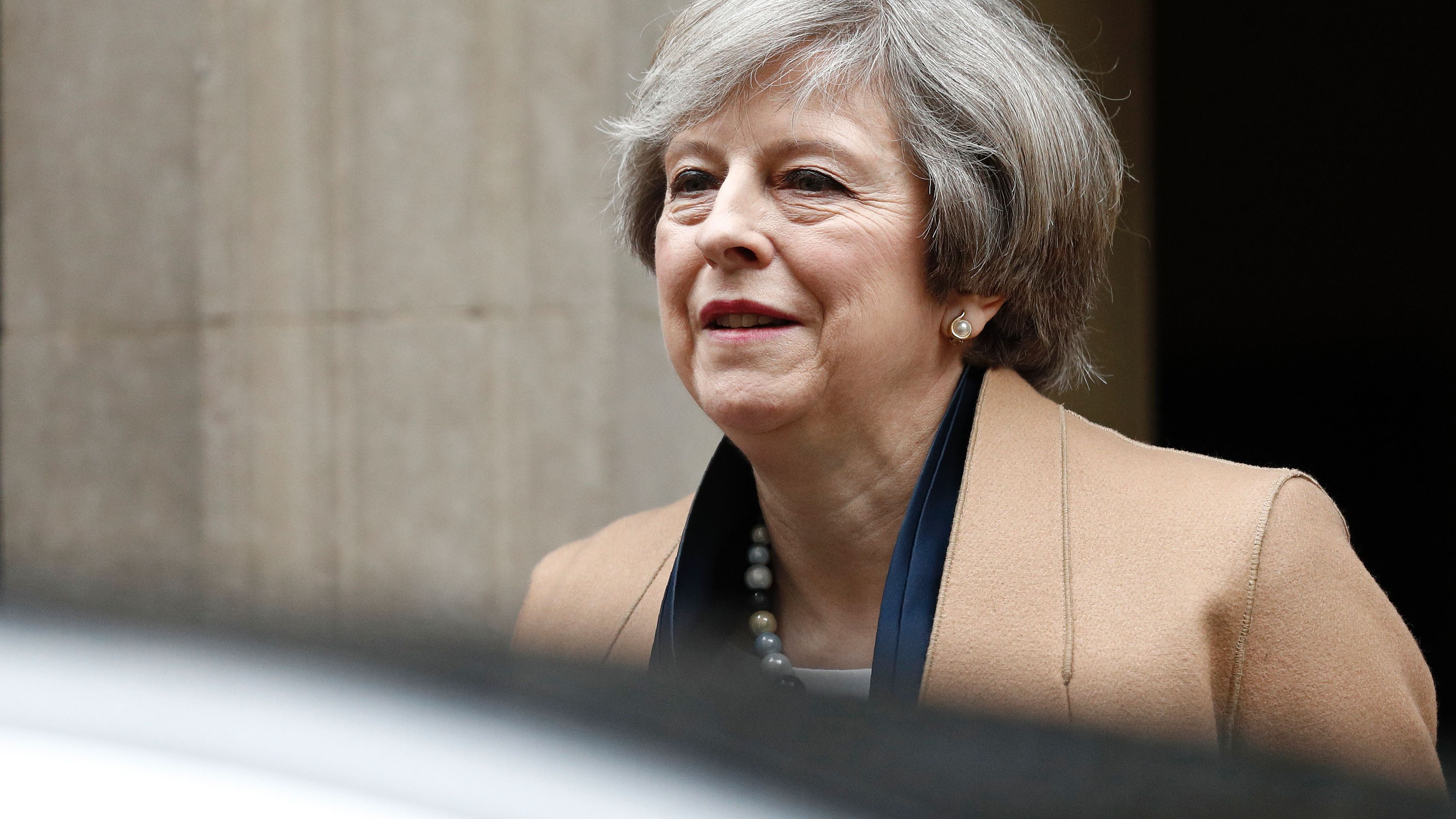 U.K. Prime Minister Theresa May plans to trigger the Brexit process in the final week of March, two officials familiar with the government's plans said, in the clearest guidance yet on timing.
To begin proceedings for Britain to leave the EU, May must invoke Article 50 of the EU's Lisbon Treaty. May has repeatedly said she plans to do so by the end of March, without giving an indication of specific dates. That's led to speculation in the U.K. press that she may pull the trigger as soon as Tuesday.
Read here for what comes next for May on Brexit as her deadline looms
What's emerged is that May will wait until after a meeting of European Union leaders in Rome on March 25, one of the officials said on condition of anonymity because the plans aren't public.
Parliament is expected to vote later on Monday to authorize her to take that step. Barring any surprises that would see the bill bounced back to the Lords for more wrangling over amendments, it may be signed into law by the Queen as soon as Tuesday.
By holding off until later in March she avoids souring the March 25 celebrations of the 60th anniversary of the Treaty of Rome, the EU's founding agreement. That would also avoid a clash with the Dutch election on March 15 and the Scottish National Party's conference on March 17-18.
The Article 50 notification will mark the start of two years of negotiations in which Britain and the 27 other EU member states must forge the divorce terms, as well as chart their future relationship.
As March 26 is a Sunday, and U.K. Parliament is on recess on March 31, the likelier days for the notification are March 27 to March 30, though the officials said a final date has not yet been settled on.
Before it's here, it's on the Bloomberg Terminal.
LEARN MORE