Top U.S. Scissors Maker Says It Fears China, Not a Trump Border Tax
By
Border tax isn't concern for company selling low-cost products

Acme United CEO says Chinese exports are bigger worry
Acme United Corp., a leading supplier of scissors and cutlery, would have no problem absorbing a three to five percent border adjustment tax given the company's focus on inexpensive products, Chief Executive Officer Walter Johnsen said Thursday at the Bloomberg Breakaway roundtable discussion about President Donald Trump and global trade.
"We can pass that through in part; we can become more efficient," Johnsen said. "It would generate -- on a broad base -- a lot of cash to be deployed in health-care reform, maybe, or infrastructure or deficit reduction, so I don't think it's crazy."
So what does frighten a small company like Acme? China. The world's second-biggest economy has strengthened its foothold in Africa and is the main trading partner of North Korea, where Acme can't operate. The Fairfield, Connecticut-based business has operations in the U.S., Canada, Germany and China, and Johnsen thinks a bilateral trade agreement between the U.S. and China would make a lot of sense.
"We're the world leader today and we have the world currency; these things can change," he said. "If they team up with Russia, you've got one heck of a power pack."
Chinese President Xi Jinping made his debut appearance at the World Economic Forum in Davos this year, preaching "openness" and "economic liberalization" at the same time the Chinese government warned against "false Western ideas" at home.
"It was fascinating to see him come to Europe on such a public platform," said Victoria Espinel, a former intellectual property policy adviser to President Barack Obama, at the roundtable event. "I think he sees this as an opportunity for China to step forward."
Watch Next: What Trump's Trade War with China Would Look Like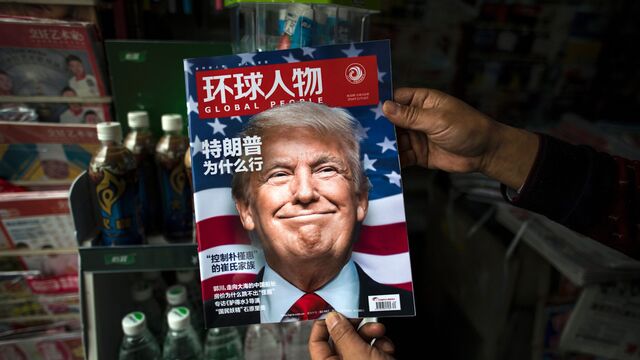 Before it's here, it's on the Bloomberg Terminal.
LEARN MORE