business
The End of Wi-Fi? Five Things We Learned This Week
Plus: An update from Bloomberg's misery index, the bond market is trying to tell us something, and we've found the world's most overrated steak.
By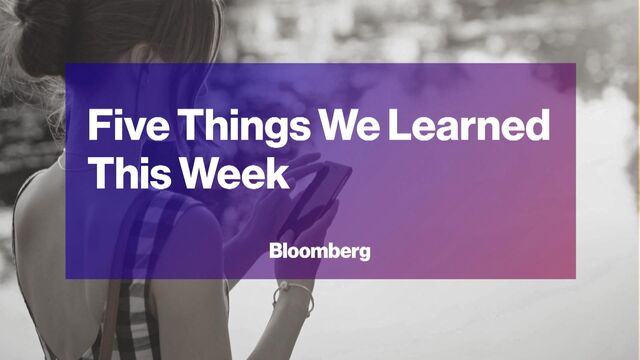 1) A World Without Wi-Fi Is Coming
We've gotten used to connecting our smartphones to Wi-Fi at work, at the mall, at Starbucks, or wherever we can get a signal, to conserve our data allowance. But now that every major U.S. carrier offers unlimited data plans, why bother? Analysts are betting that businesses won't continue to offer or upgrade free Wi-Fi if it's not needed. "Customers are rational," said Craig Moffett, an analyst at MoffettNathanson LLC. "When pricing incentives favor Wi-Fi, customers use more Wi-Fi. When pricing incentives shift, so does behavior."
2) The Return of Inflation and a Sleeping Bear
Sinking bond prices this week sparked concerns a bear is about to roar in the $13.9 trillion U.S. Treasury market. It seems the only debate now is when. To billionaire Bill Gross, it's imminent. His crucial marker has been a 10-year U.S. yield of 2.6 percent—a threshold crossed Thursday in New York. Behind it all: a return of energy-led inflation to developed nations and the near-certainty of a U.S. Federal Reserve rate increase. Plus, there's the expectation that President Donald Trump is about stir growth in the world's biggest economy.

3) The Rise of Currency Nostalgia
Nothing says making your country great again like bringing back its own currency. Marine Le Pen, a candidate in the French presidential election and no fan of the euro, wants to introduce a new franc that would fluctuate on currency markets in a way that could make French car exports more affordable. Silvio Berlusconi's comeback plan includes a discussion of bringing back the Italian lira. The 80-year-old, three-time prime minister would first have to have his ban from running for public office overturned in court.
4) Miserable Economies Are Getting More Miserable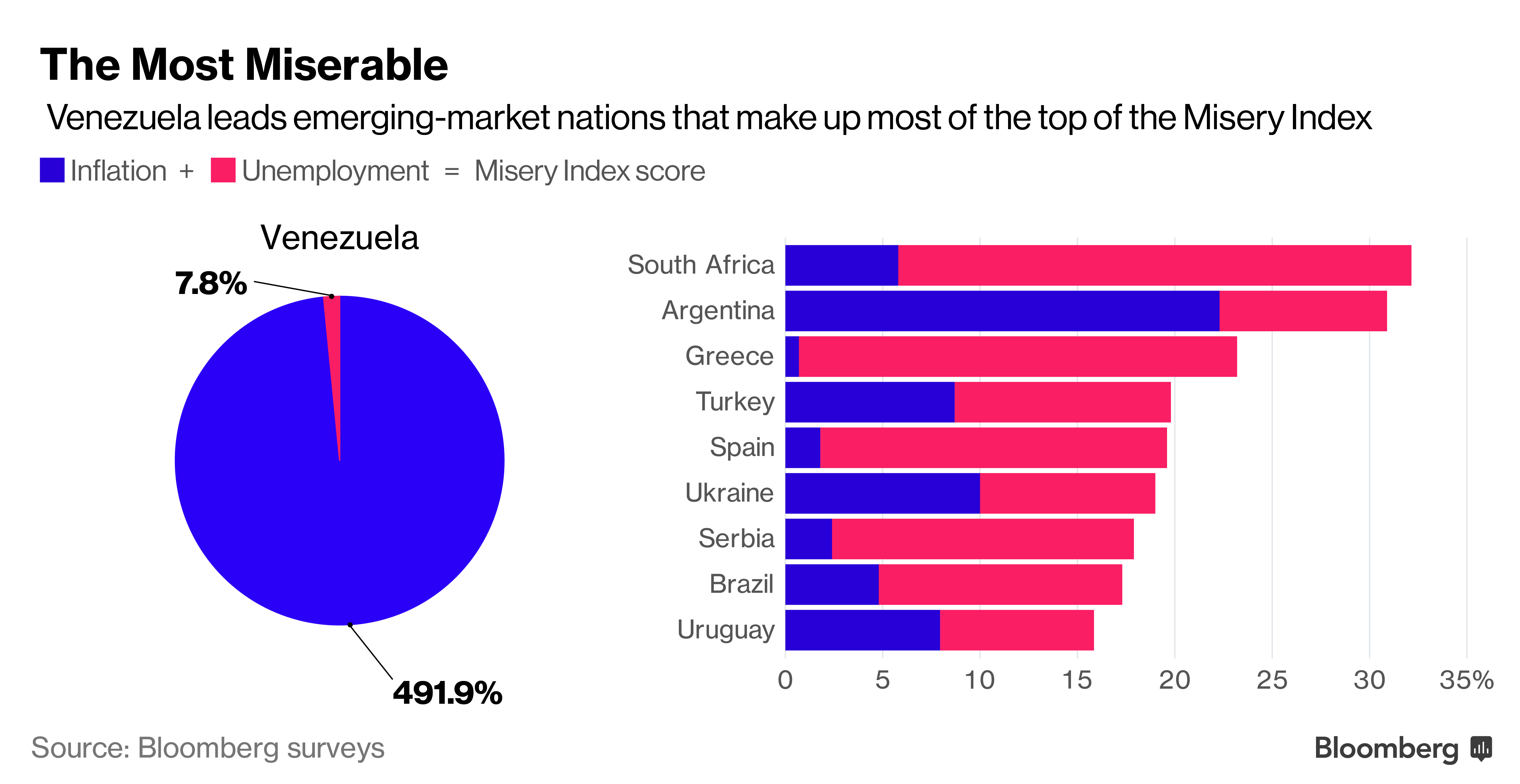 Things are only getting worse for the world's most miserable economies, and no country is in as much pain as Venezuela. Bloomberg calculates that the price of a cup of cafe con leche has surged 1,419 percent since mid-August. Consumer prices appear to be up more than 180 percent over the year, while the jobless rate stands at 7.3 percent. Rounding out the top 5 in the misery index are South Africa, Argentina, Greece and Turkey. These are places where people aren't working and prices are soaring. Consumer prices in the U.S. increased 2.2 percent — close to what many economists would call healthy inflation — with unemployment at 4.8 percent.
5) Wagyu May Be the World's Most Overrated Steak
Wagyu from Japan is often held up as the best — and most expensive — beef in the world. That doesn't mean it makes the best steak. Chefs compare it to foie gras, something that should be eaten in small portions. Richard Vines, Bloomberg's chief restaurant critic, says Japanese wagyu is "so soft, steak knives are optional. Its marbled fat dissolves into a buttery flavor so rich it could retire to Florida." Bans on beef imports from Japan mean that Western diners have only gotten a chance to try true Japanese wagyu in recent years. (Wagyu cattle breeds have been raised in other countries.) "I don't think anyone can eat a slab of it and feel comfortable," says Ken Yamada, a chef who was born in Japan and moved to the U.K. in 1988. "I may have been in England far too long, but I prefer a decent, British, aged steak."

— With assistance from Brian Chappatta, Olga Kharif, Gregory Viscusi, and Catarina Saraiva
Before it's here, it's on the Bloomberg Terminal.
LEARN MORE