Trump Promises Community Bank Chiefs He Will Ease Regulations
By and
President declares priority must be ensuring access to capital

Overhaul of Dodd-Frank law hasn't gained momentum in Congress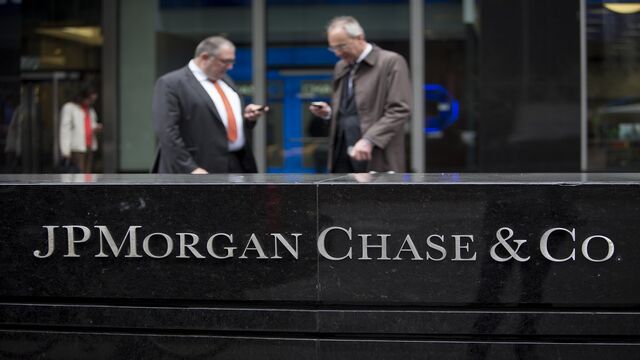 President Donald Trump assured a group of U.S. community bank executives he'll deliver regulatory changes that will make it easier for them to lend money.
"We must ensure access to capital," Trump said Thursday during the meeting at the White House. "You'll be able to loan, you'll be able to be safe, but you'll be able to provide the jobs that we want and all create great businesses."
Trump was seeking the bankers' input on which regulations may be crimping their ability to lend to consumers and small businesses, according to a White House statement. Trump previously called the 2010 Dodd-Frank financial regulatory law a "disaster" for small lenders and pledged to "do a big number" on it.
One way in which Trump favors re-regulation of financial institutions is his support for restoring the Glass-Steagall, which since the Depression had separated commercial and investment backing until its repeal under President Bill Clinton in 1999. White House Press Secretary Sean Spicer told reporters Thursday that Trump remains committed to reimposing the act's restrictions on banks, a position shared by prominent liberals, including Senators Elizabeth Warren of Massachusetts and Bernie Sanders of Vermont.
Rebeca Romero Rainey, chief executive officer of Centinel Bank of Taos in New Mexico, one of the bankers who participated, told reporters afterward that the president was "receptive to our thoughts and ideas about regulatory reform."
Fees Squeezed
Persistently low interest rates have squeezed profitability from community banks' business models: collecting more interest from borrowers than they pay for deposits. A slew of new regulations have also hobbled key sources of non-lending income, including the fees some banks can charge retailers and other businesses for processing card transactions. Many regional and local lenders are combining to reduce costs.
Community banks have long complained about the expenses associated with complying with the Dodd-Frank Act, a sweeping overhaul of U.S. banking regulation put in place after the financial crisis of 2008. For banks with less than $50 million in assets, a 2013 study by the Federal Reserve Bank of Minneapolis found that adding two employees to handle compliance would cause nearly a third of those banks to become unprofitable.
Trump recently ordered Treasury Secretary Steven Mnuchin, who also attended the meeting, to scrutinize U.S. financial regulations and come back to him by June with recommendations on changes.
Billed as a listening session of Trump's National Economic Council, the meeting included Camden Fine, chief executive officer of the Independent Community Bankers of America, and Robert Nichols, president of the American Bankers Association, both industry trade groups, and nine bank executives from across the country.
Gary Cohn, director of Trump's National Economic Council and a former Goldman Sachs Group Inc. president, also joined the group. Cohn entered the room first, shaking hands with all the bankers in the room.
Momentum Slows
While Trump has said rolling back the Dodd-Frank legislation is a priority for him, Republicans who write financial regulations have started to focus on other things -- an indication that the law won't be immediately dismantled. Bank stocks stocks have rallied partly because investors expect change.
Congress is bogged down by high-profile fights over replacing Obamacare and rewriting tax laws, leaving little capacity for a battle over Wall Street. Republicans, who control both chambers of Congress, don't have a plan for rewriting financial rules that would be likely to attract support from Democrats, something that's needed to advance most major bills in the Senate.
The bank executives at the meeting included Leslie Andersen, CEO of Bank of Bennington; Ken Burgess, the chairman of FirstCapital Bank of Texas; Luanne Cundiff, CEO of First State Bank of St. Charles; Scott Heitkamp, CEO of ValueBank Texas, according to a White House statement.
Also attending were Dorothy Savarese, CEO of Cape Cod Five Mutual Company; Laura Lee Stewart, CEO of Sound Community Bank and Sound Financial Bancorp; Jeffrey Szyperski, CEO of Chesapeake Financial Services Inc.; and Timothy Zimmerman, CEO of Standard Bank, according to the statement.
— With assistance by Elizabeth Dexheimer, Justin Sink, and Jennifer Surane
Before it's here, it's on the Bloomberg Terminal.
LEARN MORE