Judgment Day Arrives for Korea's Scandal-Plagued President Park
By
Constutional court to rule at 11 a.m. on impeachment motion

Upholding the motion would trigger an election by early May
In a matter of hours, South Koreans will see whether suspended President Park Geun-hye gets booted from office.
Eight judges in the Constitutional Court of Korea will rule at 11 a.m. on the validity of a motion to impeach Park, who has been suspended since parliament voted to oust her in December. At least six affirmative votes are needed to confirm the impeachment.
She will immediately lose power if the motion is upheld, and an election to replace her will be held within 60 days. If the motion is rejected, Park would resume her duties and complete her term in February next year.

The ruling brings to a head one of the most turbulent periods in South Korea's recent history, with massive street protests and a corruption probe targeting some of the country's most powerful political and business leaders, including Park and Samsung Electronics Co. heir-apparent Jay Y. Lee. The scandal has sparked calls to break up family-run conglomerates that have dominated Asia's fourth-biggest economy for decades.
"This is unprecedented in Korean history -- it's like Korea's Watergate," said Robert Kelly, a political science associate professor at South Korea's Pusan National University. "The odds of her being impeached are around 70-30. Public opinion is in favor of impeachment, and although it shouldn't, that's going to weigh on the court."
Click here for an explainer on why Park was impeached
Park's removal would bring South Korea closer to ending a period of uncertainty that has distracted policy makers as they face a slowing economy, escalating tensions with North Korea and economic retaliation from China over the deployment of the Thaad missile-defense system. A months-long investigation into corruption allegations involving Park and her friend Choi Soon-sil has led to about 40 indictments of officials and corporate executives.
South Korea's stocks and currency have remained resilient despite the crisis. The benchmark KOSPI index has gained 4.6 percent in dollar terms since Park's impeachment on Dec. 9, outpacing Japan's Nikkei 225, while the won has been one of Asia's top performers in that time.
The main opposition Democratic Party of Korea is home to several top candidates in recent polls, including frontrunner Moon Jae-in. The party will hold a nationwide primary over the next month to pick a nominee. Park's Liberty Korea Party, formerly known as Saenuri, has yet to put forth a viable presidential candidate.

A rejection of the impeachment motion risks intensifying protests that have brought hundreds of thousands of people onto the streets of Seoul since the scandal broke. Park would then have to hang on as a lame duck until the next scheduled election in December.
Watch Next: South Korea's Family-Run Conglomerates Are Under Pressure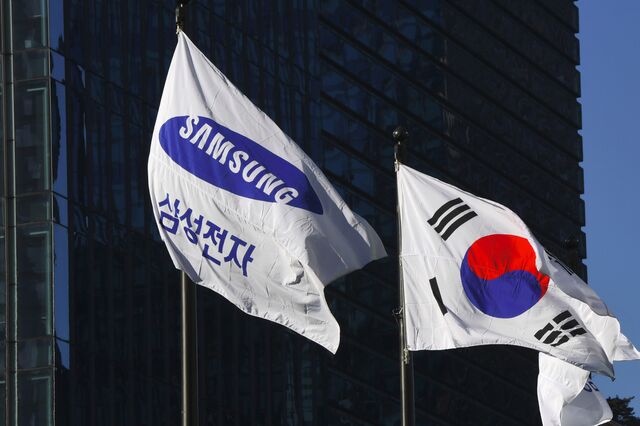 Park still has the option of preempting the court's decision by offering her resignation before the ruling. This, Kelly said, could enable her to make some kind of deal with the opposition to keep her out of prison.
Prosecutors have been investigating allegations that Park pressured top business executives, including Samsung's Lee, to donate tens of millions of dollars to foundations run by her friend in return for government favors. The trial for Lee, who has denied any wrongdoing, started on Thursday.
— With assistance by Kanga Kong
Before it's here, it's on the Bloomberg Terminal.
LEARN MORE