Photographer: Chris Ratcliffe/Bloomberg
Britain Told 15-Year Talks on EU Trade Can't Be Ruled Out
By and
'We don't know' how long it will take, Danish minister says

U.K. Prime Minister May says she still sees two-year timetable
The U.K.'s post-Brexit trade deal with the European Union could take more than a decade to conclude, Danish Foreign Minister Anders Samuelsen said.
"You have to find a solution and we will find a solution," Samuelsen said in an interview in Brussels. "The question is, can we do it in two years or will we take 15 years? We don't know."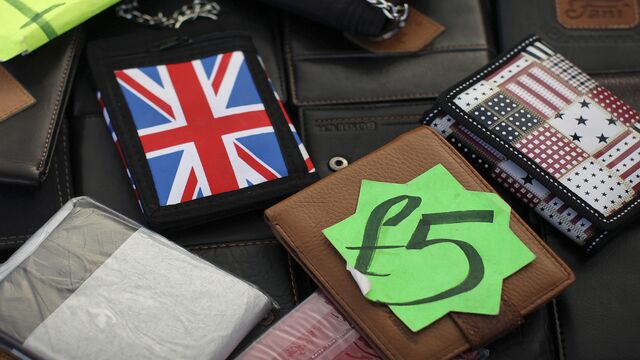 The U.K. wants discussions over its trading arrangement to take place during the two-year period allotted for withdrawal talks. But many EU officials, including chief Brexit negotiator Michel Barnier, reject the idea, saying the bloc will only talk about the future once other elements, such as Britain's exit bill and the status of EU nationals in the U.K., are settled.
Regardless of whether Britain has secured a new trade deal, it will leave the EU about two years after the start of negotiations. Exiting without a future arrangement is something that U.K. Brexit Secretary David Davis has said is an "unlikely scenario" but one that Britain must prepare for.
Asked about Samuelsen's comments at an EU summit in Brussels late Thursday, U.K. Prime Minister Theresa May said she's still working to a two-year deadline -- although she hinted that she wasn't necessarily talking about the trade deal being fully concluded in that time, only its "framework."
"That is the timetable that we're working to and that's the timetable the European Union is working to," she told reporters. Article 50 of the Lisbon Treaty, which sets out the EU exit process, states "the framework for the future relationship actually should take the two years," she said.
Samuelsen, who met with Davis last week, said the order of talks is one of the most pressing priorities once May triggers Article 50, which she has vowed to do before the end of the month.
QuickTake: How Does U.K. Want to Trade With EU Post-Brexit?
"That of course was part of our discussion; we know that the British want to wait" to settle everything as one overarching agreement at the end, Samuelsen said. "Everybody is, in fact, ready. We're just waiting now and then we have to decide what questions will be put on the table first."
Ivan Rogers, the U.K.'s former envoy to the EU, told lawmakers last month that previous agreements between the EU and other countries have "taken an awful long time" to negotiate. Rogers resigned in January amid accusations from some members of the British government that he was being too pessimistic in saying it could take several years to conclude a U.K.-EU trade deal.
Rogers said it would probably take "until the early to mid-2020s" for ratification.
Without a trade deal or a transitional arrangement before it takes effect, disagreements may end up in the courts and U.K.-EU commerce would be exposed to World Trade Organization tariffs. That could mean duties of about 10 percent on cars alone.
Early Discussions
While early discussions are taking part in a "good atmosphere," Samuelsen predicted that governments won't go soft on the U.K.
"We have to take care of our own interests," Samuelsen said. "We have to ensure that we don't end up in a situation where we have greater difficulties in entering the British market while London is able to compete on better terms than Europe."
The U.K. wants trade with the EU "with the minimum possible barriers," Brexit Secretary Davis told the House of Commons on Thursday, after Chancellor of the Exchequer Philip Hammond confirmed Britain will leave the bloc's customs union.
"If we have a comprehensive free-trade agreement, then there will be no tariffs, one hopes, very few non-tariff barriers -- certainly no new ones," Davis said.
Before it's here, it's on the Bloomberg Terminal.
LEARN MORE