Brexit Brings Absolutely 'No Benefits' — the View From Norway
By
Norway is looking through old trade deals to pre-empt Brexit

Barnier has told Norway it will be kept close in Brexit talks
Norwegian diplomats are scouring the archives for old trade agreements that could once again spring to life once the U.K. leaves the European Union.
Much is at stake for the Nordic nation, which sends 20 percent of its exports and about $5 billion worth of gas each year to the U.K. As a member of the European Free Trade Association and an EU outsider, policy makers in Oslo will be forced to look in from the outside when the U.K. starts talks on its divorce and then attempts to forge a new relationship with Europe.

"What's paramount is that it's very difficult to find someone who's a winner from all of this," Frank Bakke-Jensen, Norway's EEA and EU affairs minister, said in an interview on Wednesday in his office at the Foreign Ministry in Oslo. "Brexit wasn't really wanted, but now it's coming."
From where Norway's sitting, Britain's departure from the EU is all bad.
"I see no benefits from Britain leaving the EU," he said. "The EU is at first a project for peace to promote cross-border trade and create trust among nations. It's a response to a Europe that had bled for at least 40 years."
Rhetoric has at times been heated between European capitals and London as U.K. Prime Minister Theresa May prepares for what she says will be a "hard" exit. The other 27 nations in the bloc are so far still united in wanting Michel Barnier, the EU's chief negotiator, to drive a tough bargain. The U.K. premier is due to trigger Article 50 of the Lisbon Treaty this month, kicking off two years of negotiations.
Read more on EU nation's demand for Brexit
Norway has received assurances from EU officials that the needs of EFTA members that are part of the European Economic Area will also taken heed of in the negotiations.
During a visit to Oslo in January, Barnier assured Norway that it "will sit close by the table," said Bakke-Jensen. 
Norway wants to be a part of potential transition agreements that are put in place to ease the exit that are in its interest. When the U.K. leaves the EU, it will also exit the EEA and sever its trade ties with Norway.
In transitional agreements on citizens, finance and other fields "it will also be very convenient for the EU that EEA countries be part these arrangements, and convenient for the U.K. as well," the minister said.
If not, old accords will start applying again, which is why Norway is digging through its archives.
"There are very many old agreements and we don't know how many are relevant," Bakke-Jensen said. "That shows you a bit of the complexity in all of this."
Norway also started an "administrative dialogue" with the U.K. in December, but can't formally negotiate until it leaves the bloc. Fishing rights will likely be high on the list for Norway, when talks eventually start.
"It will be important to keep the EEA accord intact" and hold talks on good terms with the U.K., Bakke-Jensen said.
While populist winds are also stirring in Norway, with anti-EEA forces pressing for changes in the arrangement with the EU, Bakke-Jensen said the deal is solid. The EEA accord is supported by both Bakke-Jensen's Conservatives and the Labor Party, as well as the main trade unions.
Read more on Norway's rising Center Party
Those opposed to the EEA haven't presented an alternative, he said. "It's the same with Boris Johnson, Wilders, and all those people. It's not a real option. It's the political work we must take. It's to describe what we have now, and ask what's the alternative?"
Watch Next: What Brexit Means For the Future of British Trade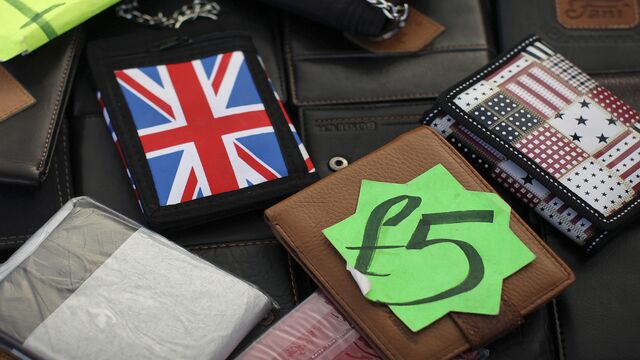 Before it's here, it's on the Bloomberg Terminal.
LEARN MORE