markets
Treasuries Slump Worsens Before Jobs as Oil Drops: Markets Wrap
By and
S&P 500 mixed as it caps eighth year of bull market run

WTI oil falls below $50 per barrel as metals extend decline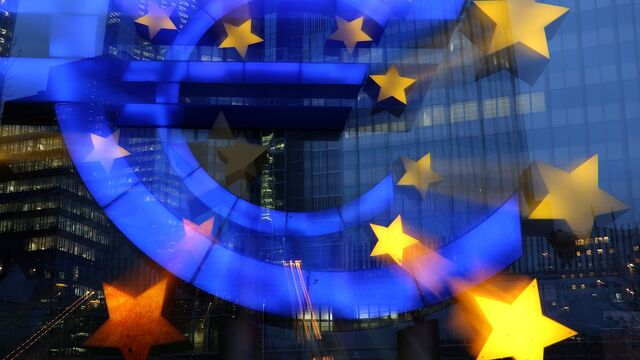 Oil's lowest settlement since November added to concern that commodity-fueled inflation will wane. The selloff in Treasuries continued, while U.S. stocks finished little changed as European Central Bank optimism on global growth bolstered the euro.
The S&P 500 Index eked out a gain for the first time in four days, as health-care shares lifted the measure in late trading before Friday's jobs report. Thursday marked the eighth anniversary of the bull market that's seen the index more than triple since 2009. Real estate stocks tumbled, as the yield on 10-year Treasury notes approached 2.60 percent, a level Bill Gross suggested would usher in a bond bear market. The euro strengthened after ECB president Mario Draghi said risks to growth are more balanced. The crude selloff rippled through the junk-debt market with a gauge for the high-risk securities poised for the worst week since November. 

Friday's jobs report is the last major piece of economic data before the Fed meets next week with markets poised for a rate increase. Still, signs are mounting that the reflation trade sparked by Donald Trump's election is fading, with the selloff in oil rekindling concern that energy inflation won't persist. At the same time, the ECB meeting fueled speculation the central bank won't add to stimulus as growth picks up.
Read our Markets Live blog here.
What's ahead for the markets:
Official U.S. jobs data for February are due Friday. Employers probably added around 200,000 workers to payrolls, in line with the average over the past six months and a sign of steady job growth, economists forecast.
Here are the main moves in markets:
Stocks
The S&P 500 rose 0.1 percent to 2,364.94 at 4 p.m. in New York. The measure is down 1.3 percent since reaching a record on March 1.
Real estate shares have retreated eight straight days, the longest rout since August 2013. The stocks are coveted for their high dividend yield, which becomes less attractive as Treasury rates rise.
Financial shares benefit from higher rates. They added 0.3 percent Thursday.
The Euro Stoxx 600 Index advanced 0.1 percent, for a second day of middling gains.
Emerging-market equities sank 1.5 percent, the most since December.
Commodities
WTI crude dropped 2 percent to settle at $49.28 per barrel, the lowest close since Nov. 29.
Concerns mounted that OPEC's output cuts are failing to restrain record U.S. stockpiles, with the post-agreement oil rally evaporating.
All London Metal Exchange metals declined as the dollar strengthened ahead of U.S. non-farm payrolls data Friday..
Gold slid toward $1,200 an ounce in its longest losing run since October as positive U.S. economic figures reinforce expectations that yields on other investments will rise this year. Futures fell 0.7 percent to $1,201.10 an ounce, declining for a fourth day.
Currencies
The dollar was little changed as measured by the Bloomberg dollar index, holding in the middle of a narrow daily range as momentum stalled after the greenback breached a key technical resistance level at the 55-day moving average.
The euro rose 0.4 percent to $1.0583, paring a gain that took it above $1.06.
The yen slipped to 114.943 per dollar.
South Korea's won paced losses in emerging-market currencies.
Bonds
The yield on the U.S. Treasury note due in a decade rose four basis points to 2.598 percent.
They're approaching the 2.6 percent mark that Gross, the bond-market veteran at Janus Capital Management, said will signal the start of a bear market, should it hold on a weekly basis.
The yield on the 10-year German bund jumped six basis points to 0.426 percent.
— With assistance by Sridhar Natarajan, and Mark Shenk
Before it's here, it's on the Bloomberg Terminal.
LEARN MORE