Xi's Free Trade Credentials Under Scrutiny Amid Missile Spat
By
China bans sale of tour packages to Korea, suspends Lotte ops

Seoul wants Thaad deployed this year as Kim's threats grow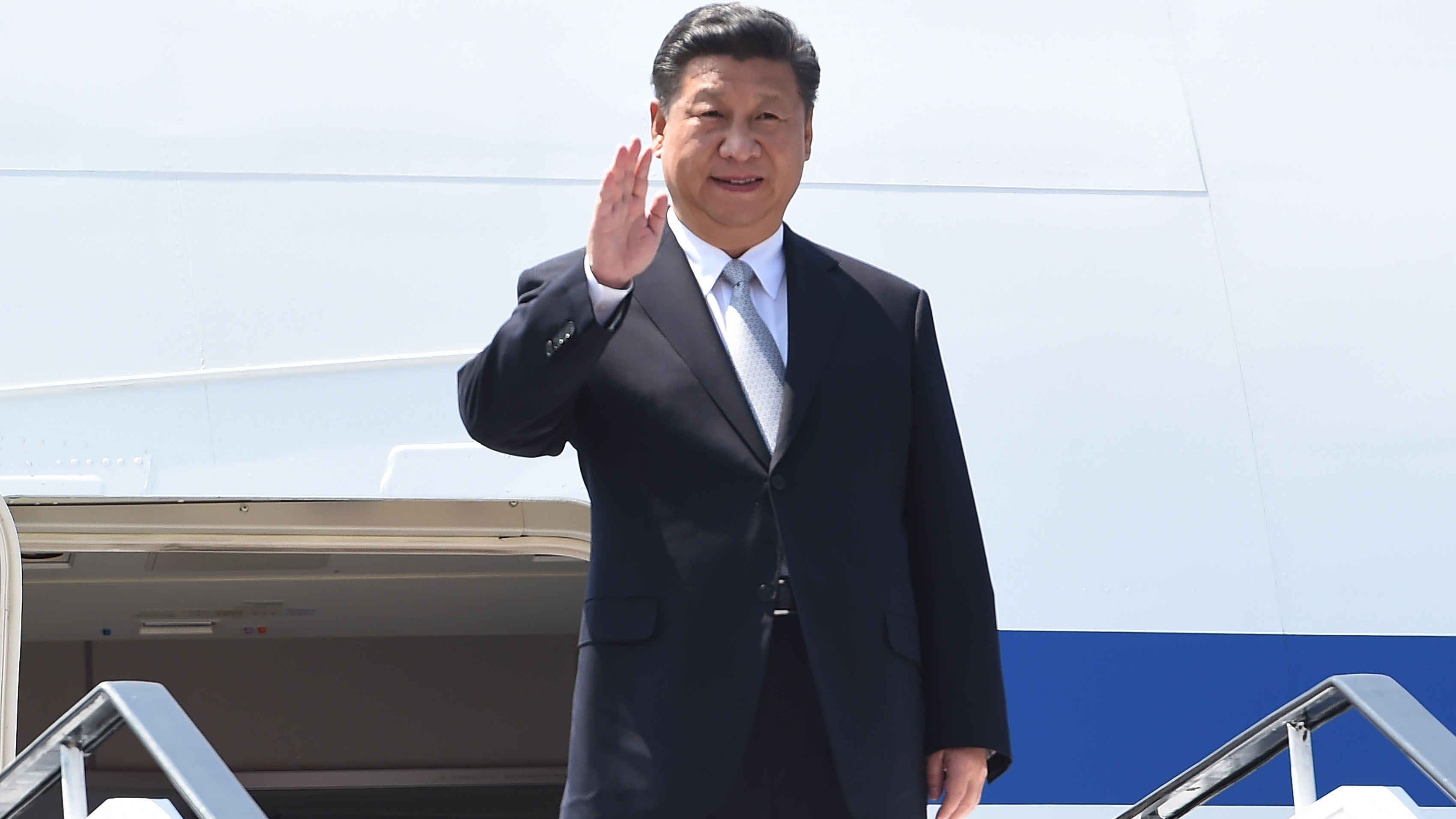 Chinese President Xi Jinping has in recent months championed an international system of rules for free trade. Now his country's treatment of South Korean companies amid a missile-shield spat is raising questions about those globalization credentials.
South Korea is now saying it could consider action at the World Trade Organization or via its bilateral free trade deal arrangements as China retaliates for its move to deploy a U.S. missile defense system known as Thaad, with the first missile launchers arriving this week.
Seoul is reviewing the possibility of WTO legal action for some industries, "but no decision has been made since there are many things to consider including talks between the two countries and the demand of the companies involved," Kang Myung-soo, Director General of the Bureau of Trade Cooperation at the Trade Ministry, said at a briefing in Sejong City. 
The ministry met with associations from 13 industries on Tuesday as tourism takes a hit, with China banning the sale of tour packages to Korea. Goldman Sachs Group estimates that Chinese curbs on visitors to South Korea could cut tourism revenue by about $5 billion.
Meanwhile the operations of 39 Lotte Mart stores have been suspended in China, the company said. The retail giant's board agreed to provide golf course land to the South Korean government for the Thaad site.
Trade Champion
The dispute highlights for Xi the distance China may need to travel to convince other countries he is serious about supporting free trade and the WTO, in response to the protectionism of U.S. President Donald Trump. With Trump withdrawing the U.S. from a 12-nation Pacific trade pact, China has been advocating for progress on a separate 16-country Asia deal.
In a speech in Davos in January, Xi urged global business and political elites to reject trade wars, likening protectionism to "locking yourself in a dark room." A trade war only hurts both sides, he added.
China and South Korea concluded talks in 2014 on a free trade deal and it took effect in late 2015. Xi said on the sidelines of the Asia-Pacific Economic Cooperation forum in Beijing in 2014 the nations were "shoulder-to-shoulder good neighbors and good partners."
Souring Ties
But ties have since deteriorated over the missile shield.
"A series of actions by China recently don't comply with the idea that the bilateral FTA should be mutually beneficial, and we hope China swiftly moves to improve investment circumstances," Vice Trade Minister Woo Tae-hee said Tuesday in a statement. The foreign ministry said it would closely monitor China's actions through its embassy in the country to see if international law was being violated.
Thaad is supposed to help South Korea protect itself from a North Korean military attack, but China sees it as a threat that will break "the strategic equilibrium in the region."
The first elements of Thaad -- two mobile missile launchers -- arrived in South Korea on Monday, according to the U.S. Pacific Command. That's the same day that North Korea launched four ballistic missiles into the sea near Japan.
"This behavior works against China's own interests," said Frank Lavin, a former U.S. undersecretary of commerce for international trade. "It is difficult in the Chinese system to show economic friendship, or even economic neutrality, during moments of political friction."
Trade as a Weapon
China has a history of using trade to help it achieve its foreign policy goals. During a dispute with Japan over islands in the East China Sea in 2010, Japanese trading companies found China was refusing to fill orders for rare-earth elements. Beijing never acknowledged an export ban. But no other country reported such delays.
The Philippines was also a target during a standoff with China over the Scarborough Shoal in the South China Sea in 2012. China told tourists to avoid unnecessary travel to the Philippines and increased quarantine and inspection of fruit shipped from the Philippines. China eventually seized control of the the shoal from the Philippines.
While Woo didn't elaborate on what actions Seoul could take, Asia's fourth-largest economy -- which ships a quarter of its exports to China -- has slowly escalated its rhetoric against China.
China Foreign Ministry spokesman Geng Shuang said at a regular briefing on Monday the country welcomes foreign companies to operate there, including from South Korea, "as long as their businesses abide by laws and regulations."
— With assistance by David Tweed, and Hooyeon Kim
Before it's here, it's on the Bloomberg Terminal.
LEARN MORE