Taxpayers May Be on the Hook for the Next SpaceX or Orbital Rocket Failure
NASA would partially indemnify private launch service providers from liability for some operations under legislation the House passed today by voice vote.
By and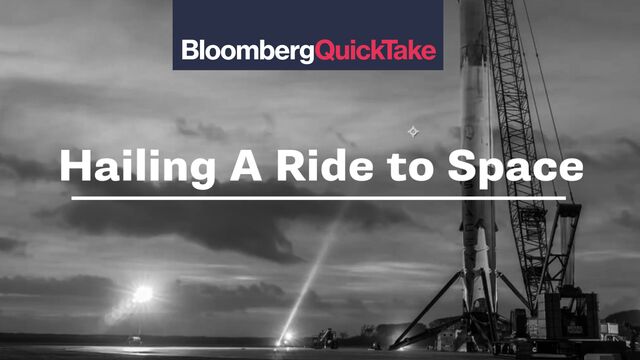 Taxpayers may be on the hook the next time a space mission by Elon Musk's Space Exploration Technologies Corp., Orbital ATK Inc. or another private company fails.
NASA would partially indemnify private launch service providers from liability for injury, death or property damage for operations under contract with the federal government under legislation the House passed today by voice vote.
The measure, S. 442, would cap losses at $500 million for injury, death or damage to private property and at $100 million for damages to government property occurring under contract. The measure now goes to President Donald Trump for his signature.

SpaceX and Orbital have had setbacks on missions to supply the International Space Station. An October 2014 explosion just after liftoff destroyed an Orbital Antares rocket laden with space station cargo. In 2015, a SpaceX Falcon 9 blew up minutes into a flight to the orbiting lab. Another SpaceX rocket exploded on a Florida launchpad in September.
SpaceX, Orbital and Sierra Nevada Corp. won contracts in January to haul cargo to the ISS under a NASA initiative to privatize routine spaceflight.
The bill reaffirms congressional commitments to the Orion Crew Capsule and the Space Launch System to get U.S. crews to the space station. Lockheed Martin Corp. is the prime contractor for the capsule and Boeing Co. is the prime for the SLS.
"This bill directs NASA to send humans to Mars, expand commercial space activity and ensures that work will continue on the next generation of rockets, engines and capsules," said Senator Bill Nelson, who once flew in space.
Nelson is the ranking Democrat on the Senate Commerce, Science and Transportation Committee. His statement was issued after the Senate passed the bill by unanimous consent -- an indicator of its widespread support.
'Road Map' to Mars
The measure states that it's the policy of the U.S. to continue full utilization of the ISS through at least 2024. It would bar the use of foreign services to transport astronauts to the ISS, unless there isn't a U.S. capability.
NASA has relied on the Russian Space Agency to transport U.S. crew members to the ISS since the 2011 retirement of the Space Shuttle.
The measure would authorize the National Aeronautics and Space Administration to receive as much as $19.5 billion in fiscal 2017, up from $19.3 billion last year, and require the agency to contract with an engineering firm to study a human mission to Mars in 2033. The study would be due within 180 days of enactment. NASA would have to submit a plan for advanced spacesuit technology within 30 days.
The bill directs NASA to develop a "road map" for human space exploration that would create a set of integrated exploration, science and other goals to achieve crewed missions to or near Mars in the 2030s. It would identify opportunities for collaboration with other nations, industry and academia, as well as precursor missions necessary to reach Mars. The initial plan would be due by Dec. 1 and updated at least every two years.
Termination Liability
The bill would express the sense of Congress that NASA should have a termination liability policy that gives government contractors the confidence needed to carry out their work. According to the bill, contractors hold hundreds of millions of dollars of program funding to cover potential liability should the government cancel the contracts, making those funds unavailable for productive purposes. NASA's termination rate in fiscal 2010 was 0.17 percent, according to a 2011 GAO report.
Cost-savings directive contained in the measure may affect companies that provide technology services to NASA or participate in joint research projects, such as General Electric Co., Northrop Grumman Corp. and Raytheon Co.
-- With assistance from Sarah Babbage, Robin Meszoly and Kate Britton.
Before it's here, it's on the Bloomberg Terminal.
LEARN MORE