Venture Capital
Hyperloop One Is in Talks With Persian Gulf Sovereign Wealth Funds
By
Company says four of the six GCC nations interested in system

Study underway into 12-minute link between Dubai and Abu Dhabi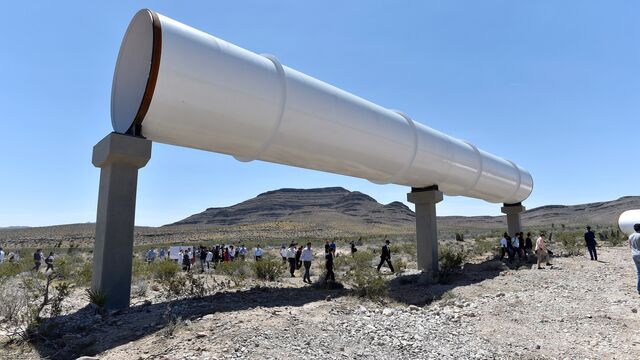 Maglev train developer Hyperloop Technologies Inc. said it's in talks with sovereign wealth funds in the Persian Gulf as it seeks to bring the super-fast transportation system to the region and raise $300 million from global investors over six months.
Hyperloop One, as the U.S. startup is known, has seen growing interest in the maglev-like project from four of the six Gulf Cooperation Council states, Chief Executive Officer Rob Lloyd said in an interview in Dubai, while declining to identify the countries or funds concerned.

"We have a vision for the region, which is the GCC as an entire economic bloc connected by Hyperloop," Lloyd said, while adding: "There's a lot of work left in bringing that to fruition." It's not clear how the project would dovetail with well-advanced plans for a conventional rail network.
Hyperloop last October secured funding from Dubai-based DP World Ltd. to study a high-speed link between the company's Jebel Ali port and a new inland container depot, followed weeks later by an agreement to develop plans for cutting travel times between the emirate and Abu Dhabi to 12 minutes. The Los Angeles-based startup also said at the time that its technology could provide a 48-minute connection to the Saudi Arabian capital Riyadh.
LLoyd said the Gulf is "potentially one of the best places" to introduce Hyperloop, envisaged by billionaire Elon Musk as a virtually friction-free travel system in an airless tube, and that he's currently spending three out of every four weeks in the region, with a subsidiary to be established in the United Arab Emirates later this year.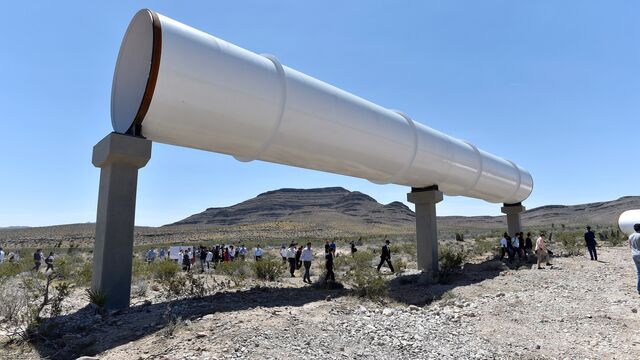 India, U.S.
Hyperloop promoted its plans in India last week and also sees opportunities in Australia, Canada and parts of northern Europe, the CEO said. The company is planning a conference in Washington next month to bring its ideas for U.S. infrastructure to the attention of congressmen, senators and the Trump administration, he said.
Hyperloop is studying the first leg of the network, which may span a 30-kilometer (19 miles) to 70-kilometer route, Lloyd said in a Bloomberg TV interview. The company plans to double the number of employees by year-end from just over 250 people, with a "significant" portion of that growth happening at the U.A.E. subsidiary.
Hyperloop has built a test structure in the Nevada Desert featuring a tube that's 500 meters long with a 3.3-meter diameter, it said Tuesday, adding that an initial public trial should come in the first half of this year. A prototype propulsion system was first tested last May.
Before it's here, it's on the Bloomberg Terminal.
LEARN MORE