Boeing's Longest 737 Max Can't Debut Too Soon for One Buyer
By
Air Lease wants Max 10X a year ahead of planemaker's schedule

Jet is crucial to fill gap Airbus is exploiting with A321neos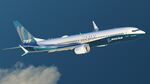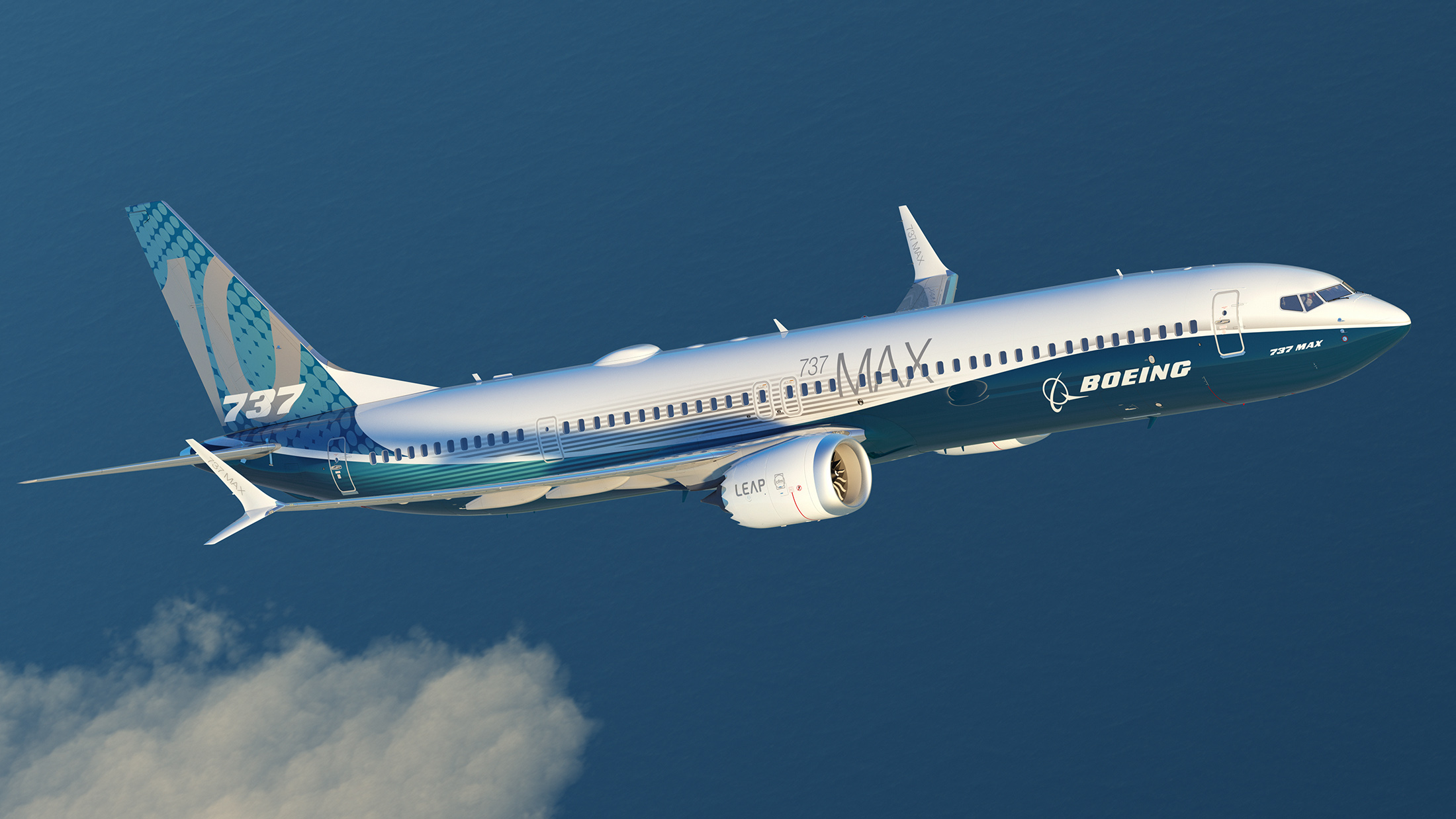 Boeing Co. is nearing a decision to build a longer 737 Max targeted for lengthy routes such as Boston to Los Angeles -- and fill a gap in its lineup that Airbus Group SE is exploiting by racking up order after order for its A321neo.
For one key customer, Air Lease Corp., Boeing's newest single-aisle plane can't come soon enough.
"We've recommended 2019," John Plueger, chief executive officer of the Los Angeles-based lessor, said in an interview. That's a year ahead of Boeing's schedule for the Max 10X's planned debut. "It would have been better to get the first airplane in March 2019, but I don't think that's possible," he said.
Boeing is holding intense discussions with airlines and lessors for the Max 10X and has "extended business offers" to some potential buyers as it builds a case for the narrow-body jet, Randy Tinseth, a Boeing vice president of marketing, said as he provided the first view of the aircraft model at the Istat Americas annual conference in San Diego. The decision on whether to launch the plane is expected this year.
Chess Match
Read more: Your Next Trans-Atlantic Trip May Be on Boeing's Humble 737
Timing and price are two of the critical elements that Boeing must consider in its high-stakes chess match with Airbus for dominance of the single-aisle market. The 737 and A320 family aircraft, long favored by budget carriers, are the largest source of profit for the aerospace titans. Billions of dollars of investment are at stake, and the payoff can be thwarted by factors ranging from cheap oil to supplier stumbles.
Boeing climbed 0.8 percent to $182.41 at 11:19 a.m. Tuesday in New York. The shares advanced 16 percent this year through Monday, more than doubling the gain in the S&P 500 Index. Air Lease fell 0.4 percent to $39.05.
Air Lease, an influential lessor with a track record of shaping Boeing and Airbus product decisions, is getting antsy. While Boeing figures out its product strategy, Airbus's A321neo is grabbing orders from customers like Delta Air Lines Inc. for transcontinental flying once handled by Boeing's out-of-production 757.
"It's getting a very late start," said Plueger, who co-founded Air Lease with Steven Udvar-Hazy, nicknamed the "godfather" of aircraft leasing for his role in founding the industry. "The timing is really key here."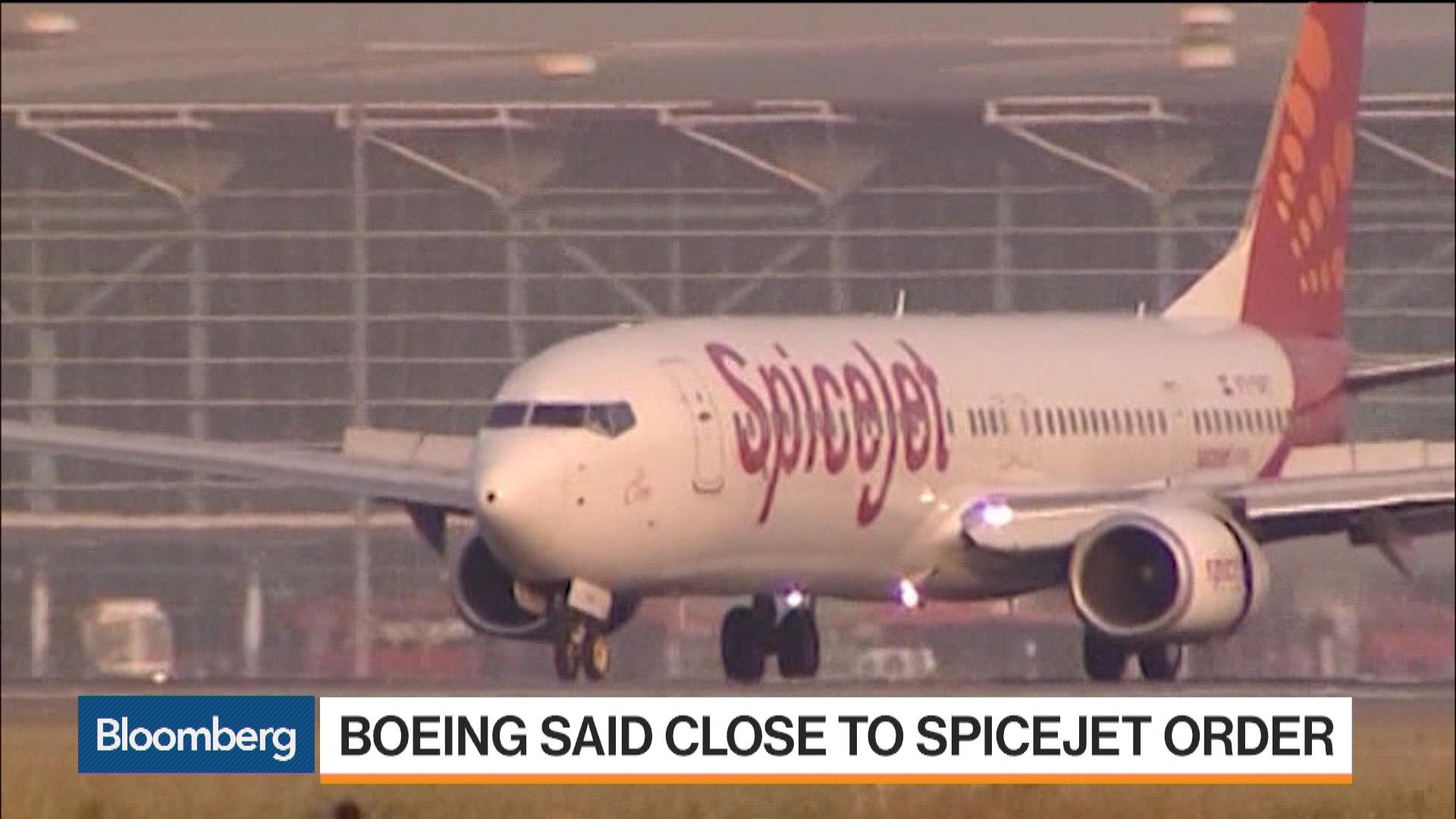 Airbus Reaction
Airbus sales chief John Leahy was dismissive of the Boeing product. "They are spending money to improve a product but not be equal to us," he said in an interview. "So you'd say, 'Well, why would I buy that?'"
Even so, the European planemaker is "looking at further slight improvements in fuel consumption and range," of the A321, Leahy said, including small "clean-ups" of the A321 wing design.
"There is always the possibility of trying to get an extra seat row in," Leahy said. "A lot depends on what they decide to do with the 737 Max 10."
The newest member of the 737 Max family, the 10X, would seat 230 people in a single-cabin design and debut less than a year after Airbus introduces an A321neo model whose doors are reconfigured to seat as many as 240 people, Tinseth said in an interview. Boeing sees an opportunity to market to operators of the 737-800 as about 4,000 of the jets retire over the next decade.
The MAX 10X is a relatively minor upgrade that would offer similar capacity, and 5 percent lower per-seat costs and 5 percent lower per-trip costs than the A321neo, Tinseth said. With a few tweaks to its door design, the cabin length could come within 15 inches of its larger Airbus rival.
"We match their revenue at a lower cost," he said. "It's a great place to be."
New Family
Boeing is also plotting an all-new family of aircraft that would enter the market about four years after the Max 10X and would seat between 225 and 260 passengers -- overlapping the largest narrow-body and smallest 787 Dreamliner models. The planemaker has been honing its middle-of-market jetliners for years, trying to bring production costs in line with prices airlines are willing to pay.
The manufacturer is mulling two models.
"One will be bigger and fly not quite as far, one will be smaller and fly farther," Tinseth said. "To some extent you address the single-aisle market, to some extent you address the wide-body market and to some extent you are stimulating growth where no one has been before. And that has been a fascinating part of the whole project."
Pratt Engines
While Airbus has grabbed the bulk of single-aisle sales since introducing a more efficient version of the A320 in late 2010, it has also faced delays and angry customers as United Technologies Corp.'s Pratt & Whitney division struggles to ramp up production of a new engine tailored for the A320neo family, which began commercial flights last year.
The engine-maker recently acknowledged some durability issues affecting the geared turbofan, including a combustor liner that is degrading faster than anticipated in harsh environments. Pratt is also working with a supplier to resolve premature failures of an oil seal, which should be fixed by May, Gregory Hayes, chief executive officer of United Technologies, said on the most-recent quarterly earnings conference call.
Air Lease expects to take delivery of eight Pratt-powered A320neo aircraft this year, Plueger said. But operators are asking Pratt to provide a greater number of spare engines as insurance, putting more pressure on the division. The challenge: "Meet the revised quantity they have agreed to provide Airbus, but also ramping up so they have enough spare engines to cover the installed fleet," he said.
Leahy said that while Pratt's industrial performance has been "disappointing," the geared technology in the new engine is performing well. "It's just some small, painful problems that I'm sure they'll get behind them in the industrialization of the program," he said.
Before it's here, it's on the Bloomberg Terminal.
LEARN MORE