Dutch Election Wide Open as All Vie to Pick Up Wilders Votes
By
Last full week of campaigning before March 15 elections

Five parties in contention to place first with nine days to go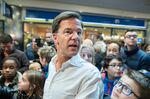 The Dutch election was wide open going into the last full week of campaigning, as support for the populist message of Geert Wilders declined and Prime Minister Mark Rutte failed to pick up the balance.
With polls showing five parties are now in contention to place first in the March 15 vote, leaders tried to capitalize on the opening over the weekend. Rutte touted his Liberal-led government's economic record, while Wilders said it would be untenable to exclude his Freedom Party from a coalition if it scored highly.
"With a bit more than a week to go, there is not yet a clear winner," Andre Krouwel, a professor of political science at Amsterdam's VU University, said in a telephone interview. He added that about 40 percent of the electorate has yet to make up its mind.

Your Guide to Dutch Elections, a Bellwether to European Populism
Elections in the Netherlands will set the tone for ballots in France and in Germany this year that will determine whether the voter anger that prompted the U.K.'s Brexit vote and brought Donald Trump to the White House is reverberating across mainland Europe. Wilders, who wants to stop all Muslim immigration to the Netherlands, has praised Trump's agenda, while Rutte said the Dutch have a chance to send a signal that halts the spread of populism.
Latest Polls
According to the latest Peil.nl poll published on Friday, the Freedom Party would get 25 seats in the 150-seat parliament, down from 29 seats a week ago, and the Liberals 24 seats, down one seat. The gap between the two front-runners and other parties is narrowing, with the Christian Democrats and Alexander Pechtold's Democrats each gaining 3 seats on the week, to 21 seats and 17 seats respectively. Jesse Klaver's Greens also had 17 seats.
"What I sense is that people are coming back to my party," Rutte said in an interview with Bloomberg TV on Saturday while campaigning in Barendrecht in the province of South-Holland. "Of course we are in government, we have to take tough measures. People have not always been happy with everything we did. But at the moment in the Netherlands we are experiencing a revival of our economy, our housing market, people are finding jobs again," he said. "This is all good news."
The European Commission projects gross domestic product in the Netherlands to be 2 percent in 2017, outstripping the 1.6 percent forecast for the euro area. Dutch unemployment will fall to 5.2 percent next year, compared with 9.6 percent in the currency bloc.
Rutte will take a break from domestic campaigning to attend a European Union summit in Brussels March 9-10. Wilders, who only resumed campaigning on Friday after suspending public appearances citing security concerns, is running on an anti-EU ticket that seeks to reimpose national borders and ditch the euro.
'Under No Condition'
That platform -- plus the knowledge of how Wilders conducted himself during a previous stint in coalition -- has prompted the mainstream parties to refuse to enter an alliance with the Freedom Party that makes his participation in government unlikely. Rutte underlined his refusal to cooperate with Wilders during a televized debate on Sunday evening, saying that "under no condition, irrespective of the outcome" would the Liberals contemplate a coalition with the Freedom Party.
All the same, with 28 parties contesting the election and as many as 14 of them forecast to enter the parliament, a ruling coalition could comprise five groups -- and take a long time to piece together.
Wilders told reporters in Amsterdam on Sunday that it will be "very hard" to shut out the Freedom Party since "the alternative would be a coalition consisting of four, five maybe six parties -- that wouldn't be stable and wouldn't last long."
On EU policy, the Dutch position on deeper integration has already hardened, and "it thus looks like that the resulting government will take a somewhat critical stance towards further euro-area integration," even without the Freedom Party in a coalition, Holger Sandte, chief European analyst at Nordea Markets in Copenhagen, said in a note.
QuickTake Can a Populist Become Dutch Prime Minister?
'Already Won'
"You can notice that we've basically already won the elections before they've started because everyone is moving towards us," Wilders said on Sunday. "The discussions are about our topics."
Wilders's unconventional campaign tactics, involving limited public appearances and a reliance on Twitter, have been cited for his waning poll scores. In the RTL debate on Sunday, the leaders of the eight largest parties took part, minus Wilders, who refused to participate.
"Wilders has been less visible in the last couple of weeks," said Maurice de Hond, owner and founder of pollster Peil.nl, explaining his declining support. "This gave other parties on the right the chance to attract voters from Wilders, especially the Christian Democrats."
Watch Next: Populism Takes Over the World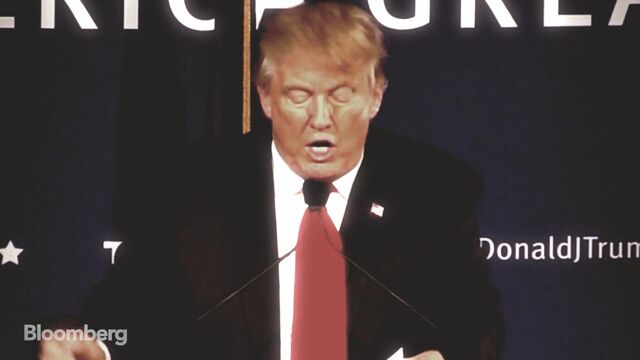 The crowded political landscape and shifting support suggests that the current coalition of Rutte's Liberals and the Labor Party led by Lodewijk Asscher has had its day.
After more than six years of Rutte as premier, "people feel the need for change," Asscher, who is also deputy prime minister, said on Dutch TV program Buitenhof on Sunday.
— With assistance by Martijn Van Der Starre
Before it's here, it's on the Bloomberg Terminal.
LEARN MORE