How China Could Dodge the Fallout From a Trade War With Trump
Bloomberg News
Majority of biggest China exporters to U.S. are Taiwan owned

Diverse ownership means China not as assailable as 1980s Japan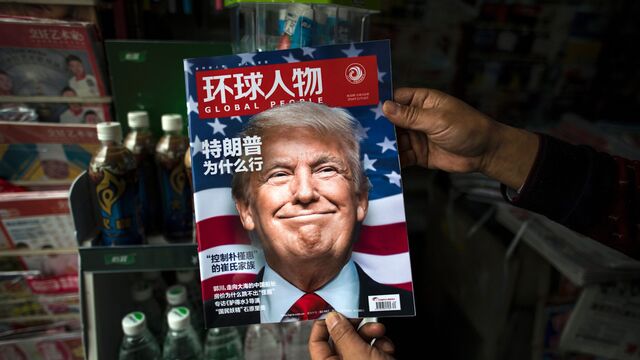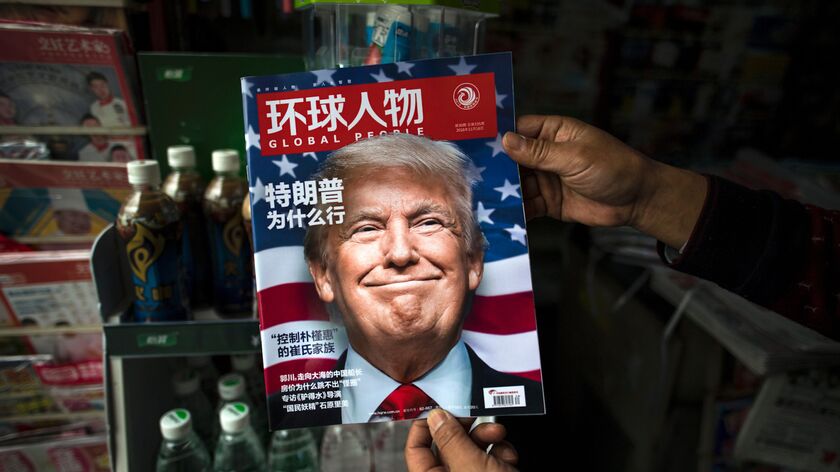 The collateral damage from any U.S.-China trade fight would likely spread far beyond the markets of Asia's largest economy, according to Nomura Holdings Inc.
Among the top 25 exporters from China to the U.S., more than 80 percent are owned by companies outside the mainland, according to a study by the Tokyo-based bank. While some manufacturing stocks face greater risk, the diversity of ownership means China itself isn't as vulnerable as Japan was in the 1980s, when most of its big exporters were Japanese and Washington imposed curbs similar to those now being flagged by President Donald Trump, Nomura says.
"A trade war between the U.S. and China could very well equally, if not more, impact stocks listed in Taiwan, Korea and the U.S." wrote Nomura's chief of China equity research Wendy Liu and analyst Erin Zhang. "China's case is more complex than Japan's experience in the 1980s."

Taiwan owns a majority of the biggest exporters to the U.S., which include Quanta Computer Inc.'s Shanghai-based unit, Tech-Com, and Pegatron Corp.'s Maintek Computer and Protek, the Nomura data show.
Investors have been bracing for more information from Trump, who talked of boosting tariffs on imports into the U.S. and labeling China a currency manipulator while campaigning for the presidency. A majority of investors polled by Nomura expect some kind of spat over trade between the world's biggest two economies, with companies in industries that have large trade surpluses with the U.S. likely to be the target of penalties, based on Japan's experience.
Read more: How a trade battle between China and the U.S. could play out.
President Ronald Reagan slapped tariffs on Japanese items including motorcycles and TVs during the 1980s, and engineered a stronger yen via the Plaza Accord. His administration also lobbied to remove barriers in areas where the U.S. was competitive. China is currently the biggest source of U.S. imports, with its share of about 21 percent similar to Japan's stake in the mid-1980s, Nomura said, citing International Monetary Fund data.
"Trade volume between China and the U.S. is huge," Chen Deming, China's former commerce minister, told reporters Monday on the sidelines of the National People's Congress in Beijing. "Both of us will be weakened and wounded by a trade war, and the global community will also be damaged."
Companies that make machinery and transport equipment are among those with the most to lose if trade tensions escalate, because China accounted for more than 20 percent of U.S. imports in 2016 in those sectors, according to Nomura.
The bank flagged 18 stocks listed either on the mainland or in Hong Kong with more than 10 percent of sales coming from North America that chiefly manufacture outside of the U.S. They included Sichuan Chengfa Aero-Science & Technology Co., a Chengdu-based maker of aircraft parts, wigmaker Henan Rebecca Hair Products Co. and Intel Corp. supplier Semiconductor Manufacturing International Corp.
Three Things
Because American companies generally have greater access to China's market today than they did to Japan's in the 1980s, that means they have invested more in country and are "making good money" in China, the Nomura analysts wrote. That limits the chances of a damaging trade war.
There are three key things to watch, in Nomura's analysis -- U.S. Commerce Secretary Wilbur Ross's trade agenda, the April Treasury Department foreign-exchange report where the U.S. will decide whether to dub China a currency manipulator, and the future of the Sino-American framework for economic dialog, which under President Barack Obama saw annual meetings of top economic policy makers.

"China's case has more parties owning a stake than Japan in the '80s, which means that the odds of a trade war are lower than otherwise," the Nomura analysts concluded. Even so, "only a minority of investors in Europe and Asia believe that reconciliation between the U.S. and China is likely without a trade war," they wrote.
— With assistance by Emma O'Brien, and Keith Zhai
Before it's here, it's on the Bloomberg Terminal.
LEARN MORE