Indian Drugmakers Seek to Sway Trump Over Cheap Generic Imports
By
Early signs from Trump administration don't 'augur well'

Exemption for generic drugs in proposed border tax is one goal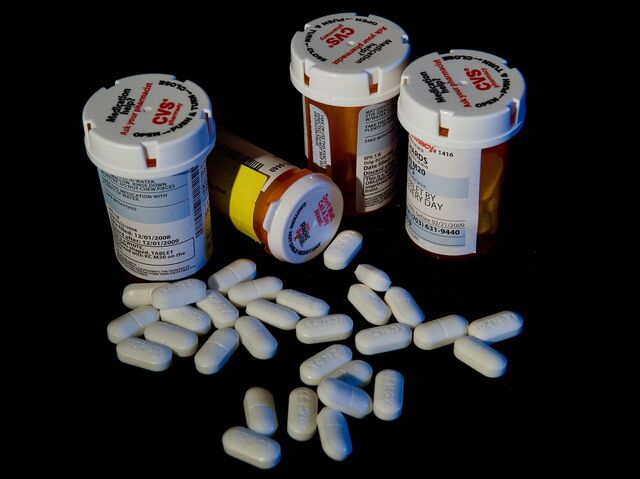 India's largest pharmaceutical firms are looking to convince U.S. President Donald Trump that his promise to lower drug costs should take priority over his vow to make sure the medicines are made in America.
Savings from cheaper imported drugs will outweigh the jobs created by producing them in the U.S., the Indian Pharmaceutical Alliance, which represents drugmakers including Sun Pharmaceutical Industries Ltd. and Dr. Reddy's Laboratories Ltd., said in a report obtained by Bloomberg News. One goal could be to win an exemption for generic drugs under any border-tax policy that is enacted in the U.S., it said.
"The early signals from the Trump Administration do not augur well," the group said in a report sent to a government advisory body on Feb. 28, exhorting Indian authorities to lobby U.S. lawmakers, regulators and media. It recommended that the Indian industry make its case "without ugly confrontation."
Trump's varied pronouncements on the U.S. health-care system represent both a threat and an opportunity for India's $12.5 billion in annual drug exports. As one of the world's largest exporters of copycat medicines -- which are generally about 80 percent cheaper than branded treatments -- the nation could gain from a push to lower the cost of medicines in the U.S. At the same time, Trump has decried low-cost imports and advocated policies to support U.S. manufacturing.
"Our drug industry has been disastrous, they're leaving left and right," Trump said at a Jan. 11 press conference in New York, shortly before he took office. " They supply our drugs, but they don't make them here, to a large extent."
Drug Manufacturing
The main threat lies in a possible border adjustment tax being proposed by Republican lawmakers which would impose levies on imports but exempt exports to shift manufacturing jobs back to the U.S., according to the report.
The Indian drugmakers made their case to the National Institution for Transforming India, which describes itself as a think-tank for the government and designs long-term policies and programs. A representative for the agency couldn't immediately be reached.
The Indian companies aren't alone in their concerns. Teva Pharmaceutical Industries Ltd., the world's largest maker of cheap copycat drugs, warned that such a tax "could interfere with international trade in pharmaceuticals" and have a "material" effect on sales of the Israeli company, which manufactures most of its products outside the U.S.
With drug manufacturing costs in India as much as 50 percent lower than in Western industrialized countries, companies in the South Asian nation claim about 20 percent of global generic drug exports. One opportunity the report identifies is to "fill-in-the-void" left by Trump's drive to repeal and replace his predecessor's health-care law, which was designed to help people who couldn't afford medical insurance receive care.
"We do believe this is one of the industries which serve global needs and the government will take corrective action based on this communication," Dilip Shah, secretary general of the Indian Pharmaceutical Alliance, said by phone, referring to potential steps India's government could take to support the sector.
Sun Pharmaceutical, Dr. Reddy's and Lupin Ltd., India's three largest drugmakers, are all members of the IPA, which represents 20 of the nation's largest pharmaceutical companies. Spokesmen at all three firms didn't respond to calls and emails requesting comment.
In his inaugural address to Congress this week, Trump reiterated his desire to reduce high drug prices and said he wants to speed up drug approval processes at the U.S. Food and Drug Administration.
As part of its charm offensive, the Indian companies recommend their government highlight the firms' investments in the U.S., where the largest companies have increased their presence in recent years in an attempt to diversify their manufacturing base. The IPA's members now employ almost 4,000 people in their U.S. operations and have invested about $9 billion since 2011, according to the report.
Closer collaboration with the FDA is also recommended to help the industry solve deficiencies in manufacturing practices that have prompted a wave of sanctions from the regulator in recent years, hurting the industry's reputation and sales.
Indian drug companies have to "show containment of U.S. health-care expenditure as beneficial over local employment," the report said. "The approach should be to project India as a reliable and trustworthy source for access to safe and quality medicines at affordable prices."
Before it's here, it's on the Bloomberg Terminal.
LEARN MORE