business
Banks Can't Keep EU Access With Shells After Brexit: ECB
By and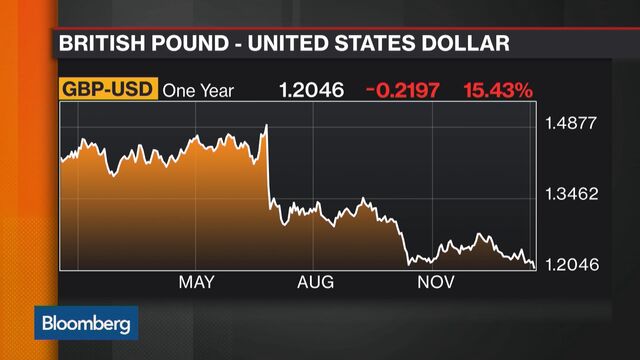 U.K. banks trying to keep access to European Union markets after Brexit will have to set up full-scale operations in the bloc, European Central Bank Executive Board member Sabine Lautenschlaeger said.
"I do not see the ECB issuing banking licenses to empty shell companies," she said in a speech at the London School of Economics on Thursday. "I would certainly not accept banks' booking all exposures with the euro area entity while having their risk management and internal control systems outside the euro area."
QuickTake U.K. Banks and Passporting Rights

The remarks give further insight in the ECB's thinking about how to cope with regulation when Britain leaves the European Union. Lautenschlaeger said the U.K. banks would lose so-called passporting rights in the case of hard Brexit, in which Britain withdraws from the single market for goods and services as well as the political elements of the EU.
When asked what would constitute a shell company, Lautenschlaeger told reporters after the event that it would be evaluated on a case-by-case basis.
Lautenschlager said she wouldn't accept a "race to the bottom" in supervision and regulation after Brexit, echoing remarks last month by Bundesbank Executive Board member Andreas Dombret.
"Securing continuous market access will be the most pressing issue for U.K. banks -– there's no doubt about that," Lautenschlaeger said in the speech. "We know that some of them have already started to address this issue. And yes, time is of the essence."
(
Adds comment in fourth paragraph.
)
Before it's here, it's on the Bloomberg Terminal.
LEARN MORE