Photographer: Brendon Thorne/Bloomberg
Australia Mortgage Lending Standards in Regulator Crosshairs
By
Westpac case should send a message, ASIC's Greg Medcraft says

ASIC announcement on other Aussie banks expected within weeks
Australia's securities regulator said Thursday it is looking at mortgage lending standards across the banking sector after taking civil court proceedings against Westpac Banking Corp.
The Westpac case "sends a message to the broader sector'' that the Australian Securities & Investments Commission is prepared to "take anyone on,'' Chairman Greg Medcraft told a parliamentary committee.
Read more: a Q&A on Australia's booming housing market
ASIC yesterday announced proceedings against Westpac, the country's second-biggest bank, over alleged failures to properly assess whether borrowers could afford their mortgages. The bank has said it will defend the case and it is committed to responsible lending.
Michael Saadat, a senior executive at ASIC, told the same parliamentary committee on Thursday the regulator expected to make an announcement within the next couple of weeks on its discussions with other banks.
"We have been looking at a range of lenders," Saadat said.
The action against Westpac follows a 2014-15 probe into lending standards on interest-only mortgages at 11 lenders, including the nation's four biggest banks.
Growing Concern
The case comes amid widening concern among both politicians and regulators about the foundations of Australia's soaring housing market. Fresh data released on Wednesday showed Sydney home prices surged 18.4 percent in the year to February, the fastest annual pace in 14 years.
Amid pressure from the Australian Prudential Regulation Authority, the main financial regulator, banks have been reining in lending to property investors and riskier interest-free or low-documentation housing loans.
Watch the video: Emily Cadman explains the main drivers of price growth
APRA Chairman Wayne Byres told the committee Thursday that some lenders were running very close to the regulator's 10 percent limit on mortgage lending growth to investors.
Monitoring the housing market is "high on our priority list," Byres said, adding the regulator has "lifted our supervisory intensity."
"We can be more confident in the conservatism of mortgage lending decisions today relative to a few years ago," he said.
Harald Scheule, a specialist in credit risk at the University of Technology Sydney, said it appeared the regulators were taking coordinated action on lending standards.
"Lending standards have increased in absolute terms but the big unknown is whether they have increased relative to long term house prices and income levels," Scheule said in an emailed response to questions.
Evan Lucas, a market strategist at IG Ltd., said that the "frothiness" of the housing market in Sydney and Melbourne was driving the increased focus on whether loans already on banks' books had been made using suitable criteria.
"That lending dollar is going to be scrutinized more and more," he said.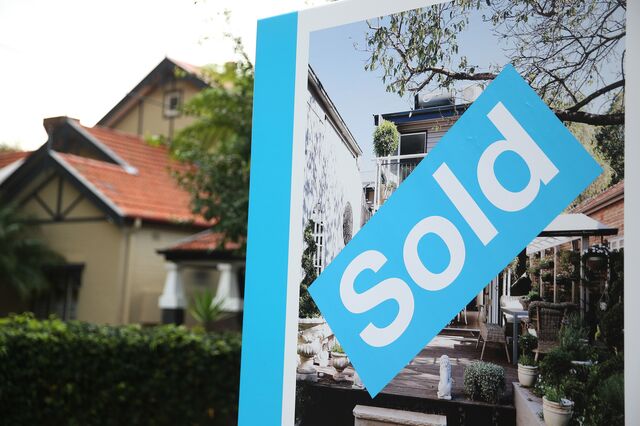 — With assistance by Matthew Burgess
Before it's here, it's on the Bloomberg Terminal.
LEARN MORE