U.S.-China Tensions May Force Nations to Choose, Singapore Says
By and
'We will be coerced' into either-or friendship, Lee says

Prime Minister Lee Hsien Loong speaks in interview with BBC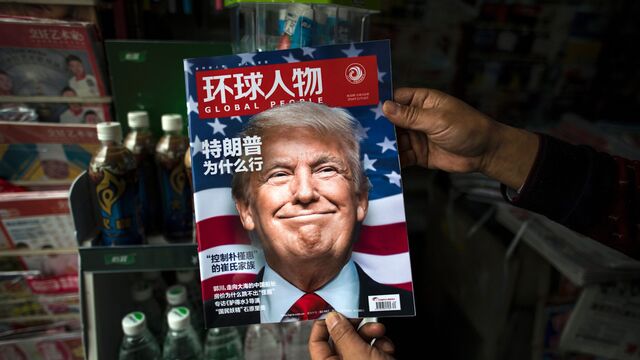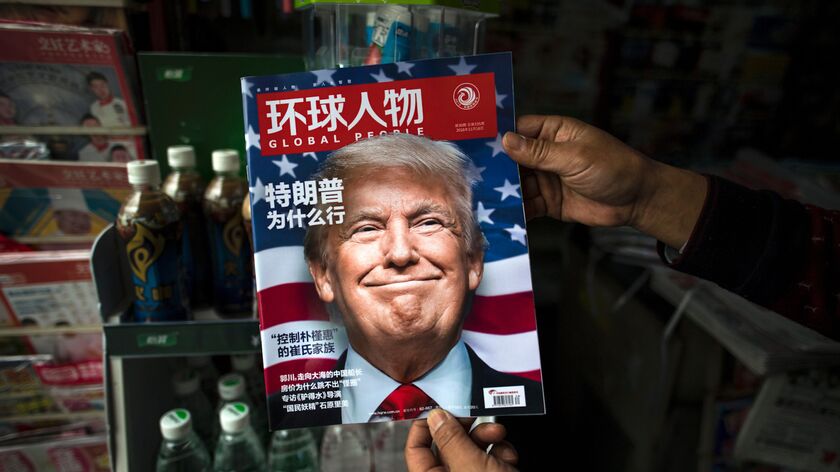 Singapore risks being "coerced" into choosing between the U.S. or China as the two powers jostle for influence in Asia, according to Prime Minister Lee Hsien Loong.
"If America-China relations become very difficult our position becomes tougher because then we will be coerced to choose between being friends with America and friends with China," Lee said in an interview with BBC's "HARDtalk" that aired on Wednesday. "And that's a real worry."
"Right now we are friends with both, not that we don't have issues with either, but we are generally friends with both and the relationships are in good working order."
For decades Singapore, an open economy reliant on trade and investment, has walked a careful line between the U.S. and China, seeking to build economic ties with both while supporting a greater U.S. military presence in the region as a buffer to China's expansionism, especially in the South China Sea.
Lee has warned previously that smaller countries in Southeast Asia do not want to have to pick a side, even as he said competition between major powers is unavoidable.
'Sustained Attention'
"I think the relations always require close and sustained attention on both sides and I am sure that the Chinese side do that," he told the BBC. "On the American side I hope that they will have that attention because on the American side you've got many other issues to worry about -- Europe, the Middle East, Ukraine, Latin America."
"And unless you focus on this relationship, both the win-win aspects as well as the areas where you are in contention, it can go wrong."
Singapore has found itself caught up in tensions with both countries in recent times. China has publicly chastised it for a perceived alignment with the U.S. against China's actions in the South China Sea, with the American Navy using the island-state as a launch point for patrols of the strategic Malacca Strait. Singapore is not a claimant in the South China Sea.
The government also spent weeks seeking the release of nine Singaporean armored personnel carriers that were seized by Hong Kong customs in November, with the vehicles en route from Taiwan on a commercial ship after being used in training exercises.
Issues, Incidents
"I wouldn't say we have major problems, we've had some issues and some incidents," Lee said of Singapore's relationship with China.
Foreign Minister Vivian Balakrishnan met this week in Beijing with Chinese counterpart Wang Yi, where they discussed ways to support China's "One Belt One Road" infrastructure push in Southeast Asia. Wang affirmed China's commitment to work with the Association of Southeast Asian Nations on a code of conduct for the South China Sea, with the aim of a framework agreement by mid-year, Balakrishnan's office said in a statement.
Singapore has also seen changes under the new U.S. administration. It has been a vocal advocate of the Trans-Pacific Partnership, a 12-nation trade pact that was led by the U.S. and touted as a hallmark of Barack Obama's economic and strategic focus on Asia. But in one of his first acts as president, Donald Trump withdrew the U.S. from the deal.
Trade Questions
Lee had warned last August that U.S. credibility was on the line over the pact. And speaking to the BBC, he noted Singapore was heavily reliant on trade. "We participate actively in the WTO and we have depended on the system which America has built and upheld to maintain an open global intercourse of trade, commerce, investments and finances."
"We were disappointed by that because we all spent a long time negotiating it, it was a hard won deal," Lee said of Trump's withdrawal from the TPP. If there was consensus among the remaining 11 countries to go ahead without the U.S., Singapore would sign, but he said he was not sure that was a realistic prospect. "It's not so easy to achieve."
"America is a reality, it's still a great power, I think this has put a dent in the degree to which people can be confident of America's policies, but it has happened and we have to live with it," Lee said. "There is a new mood in America, President Trump reflects that, and we'll have to watch carefully what policies he pursues."
— With assistance by Lena Lee
Before it's here, it's on the Bloomberg Terminal.
LEARN MORE