Mexico Said to Consider Fed Swap Line; Carstens Denies It
By and
Fed had authorized swap line for Banxico during 2008-09 crisis

Banxico said to mull interest-rate swap auctions as well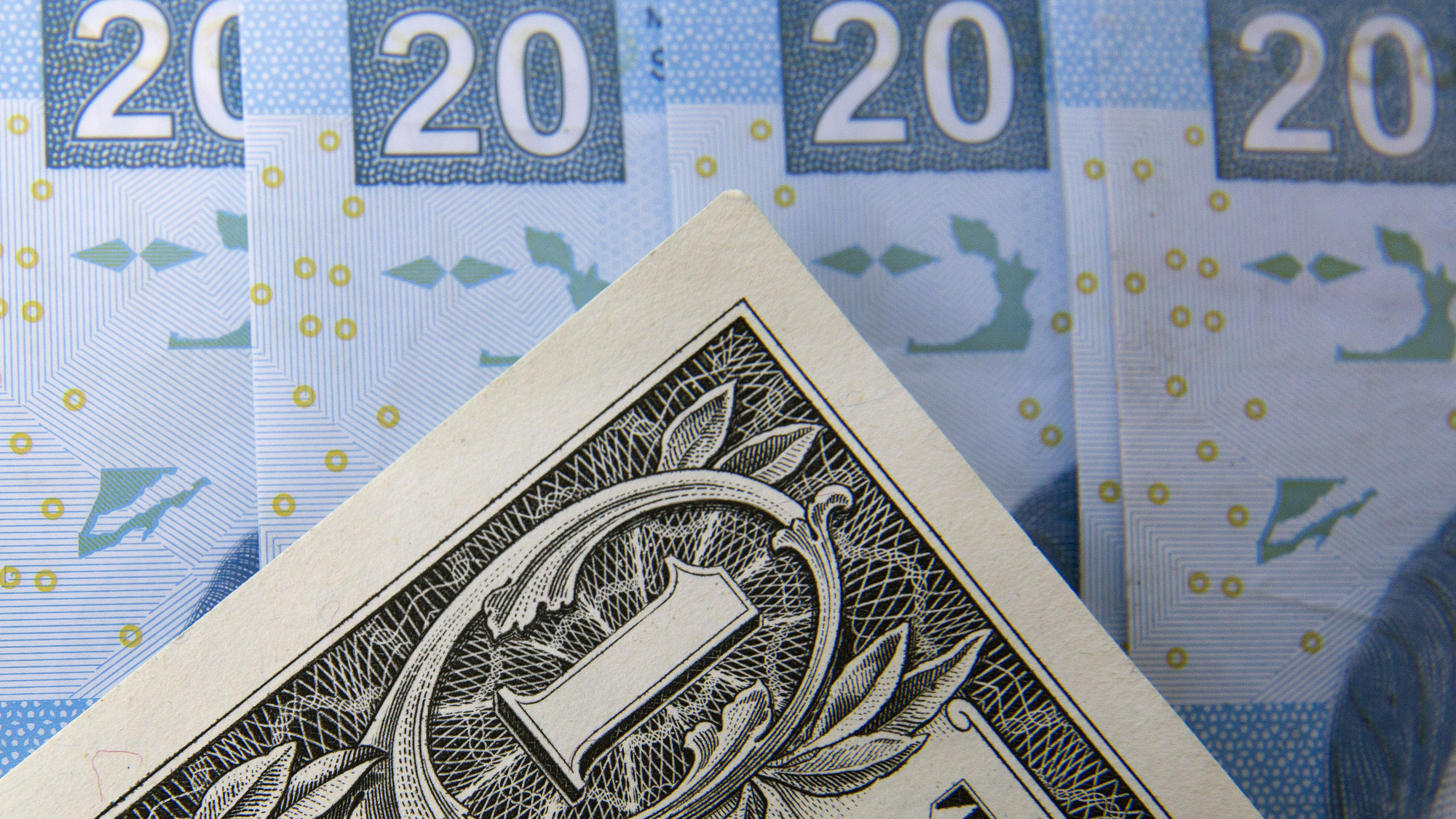 Mexico's central bank is considering requesting a swap line with the Federal Reserve in order to ensure liquidity in peso trading should volatility in the currency jump, according to three people with knowledge of the discussions. Governor Agustin Carstens denied it.
The swap line would come in addition to other liquidity measures being studied by Banxico, which last week announced a series of foreign exchange hedges, triggering a rally in the peso after it touched a record low on Jan. 11, according to the people. A fourth person said interest-rate swap auctions have also been prepared just in case Mexico needs to bolster local currency government bonds in the future. The four people asked not to be named because they aren't authorized to speak publicly about the matter.
Such a request wouldn't be unusual for a country that has long stood out in Latin America for placing practicality and prudence over pride, but it comes at a particularly tense diplomatic moment between the two countries. After months of tough talk from President Donald Trump on immigration and trade, relations became so strained that Mexican President Enrique Pena Nieto canceled a visit to the U.S. in January.
See more: Peso Shows Resiliency Despite Tension With Trump
Circumstances surrounding a possible request are made even stranger by the fact that it is this very Trump talk -- renegotiate Nafta, build a border wall, deport more undocumented immigrants -- that has driven much of the selloff in the peso over the past year. Mexican officials, in other words, would be turning for help to the same country that is causing much of its troubles.
Carstens met with U.S. Treasury Secretary Steven Mnuchin in Washington on Monday to discuss the economic relationship between the U.S and Mexico. The swap line has been under consideration before, in the run-up to the U.S. election, according to the one of the people familiar with the situation.
Carstens, who was asked by Bloomberg News to confirm or deny the possibility of a Fed swap line during the presentation of the central bank's quarterly inflation report on Wednesday, said that Banco de Mexico is neither considering nor interested in it and is comfortable with its resources, including international reserves and its flexible credit line from the International Monetary Fund. Carstens said he was in Washington on Monday and met with Fed chair Janet Yellen as part of periodic conversations about the international financial situation and the Mexican central bank's recent actions.
"In a conclusive manner, I can say that the Mexican central bank has not even thought of asking for a Federal Reserve swap line," Carstens said.
The peso rose 1.5 percent to 19.8104 per dollar, near the strongest level since the U.S. election in November, in afternoon trading in New York.

In a currency swap line between central banks, they agree to keep a supply of their country's currency available to trade to another central bank at current exchange rates.
Banxico is "finally doing what they didn't do earlier after Trump won the election, which is offer a menu of things that they can roll out in the case of a stressed market," said Benito Berber, a senior economist for Latin America at Nomura Holdings Inc. "All of these things are in that direction, and they're one by one surfacing. In a market that's long dollars and where there's a search for yield, it's having a huge impact."
In early November, Carstens said he was building a firewall ahead of the U.S. presidential election to ensure local markets could run smoothly. The peso at that point had plunged 10 percent since the start of the year on fears over Trump's threats to make Mexico pay for a wall between the two countries and overhaul Nafta. After the election, Finance Minister Jose Antonio Meade told Bloomberg that among tools being considered are the ones that were used during the 2008-09 financial crisis, when both a Fed swap line of up to $30 billion and interest-rate swap auctions were put into effect by Banxico.
In December 2007, the Fed authorized swap lines and then extended them to more than a dozen central banks, including Banxico. They grant central banks the capacity to deliver U.S. dollar funding to their country's institutions and allow the Fed to offer liquidity in foreign currencies to U.S. institutions.
The Fed ended the liquidity program in early 2010. It was re-opened for some central banks, which didn't include Mexico.
The central bank and the Finance Ministry last week unveiled a currency hedge program of up to $20 billion that triggered a 2 percent rally in the peso. The peso is also getting a lift from the Trump administration itself, with Mnuchin saying that trade talks would make winners of both the U.S. and Mexico. Some say even Carstens's decision to delay his departure to head the Bank of International Settlements to Nov. 30 has helped buoy the peso, as it signals monetary policy continuity.
— With assistance by Jeanna Smialek, Craig Torres, and Isabella Cota
Before it's here, it's on the Bloomberg Terminal.
LEARN MORE