Ray Dalio Is Stepping Down From Management at Bridgewater
By and
Dalio steps down as co-CEO; remains at firm as co-CIO

Rubinstein, an ex-Apple executive, will remain as an adviser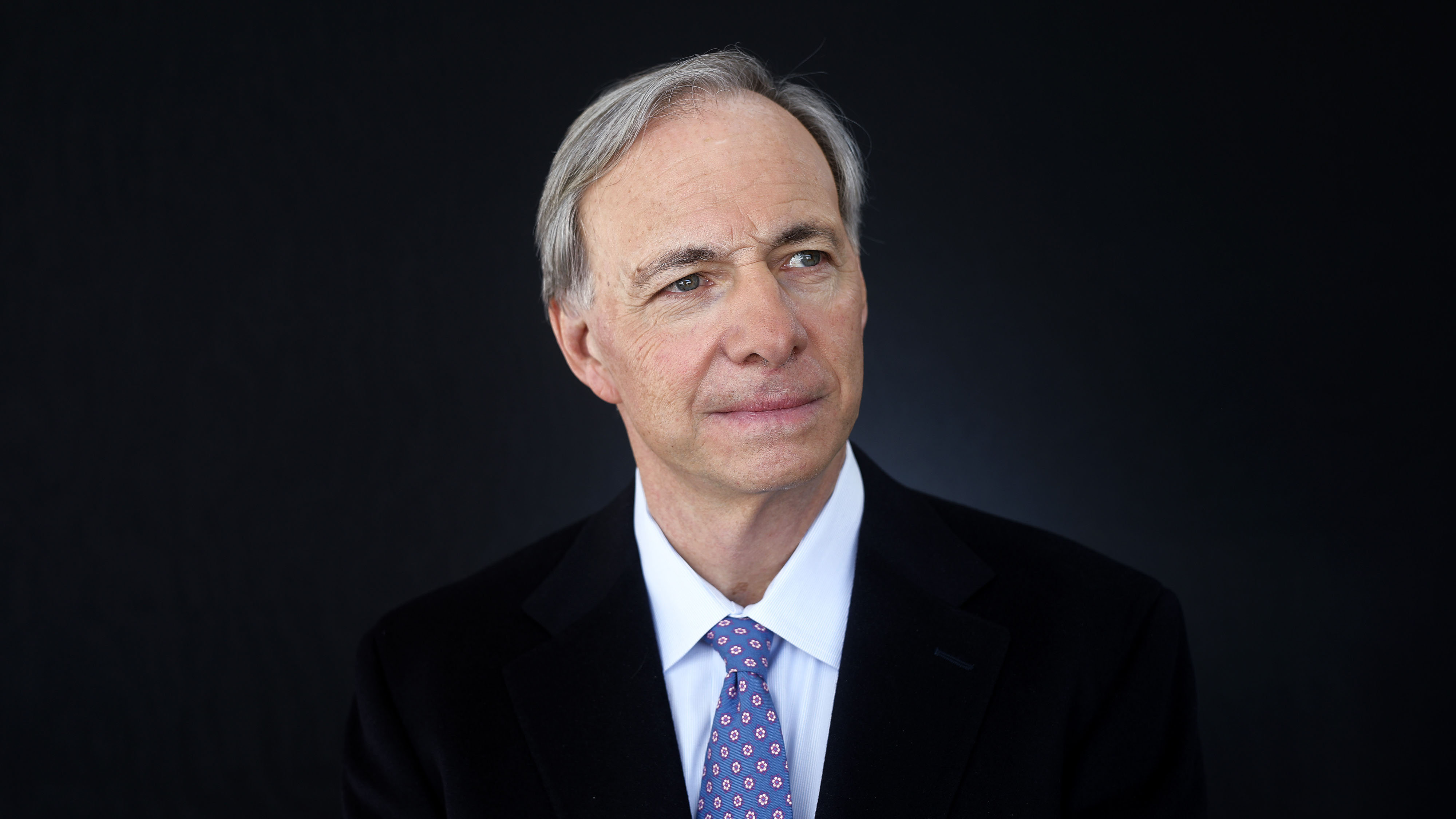 Ray Dalio shook up management at his Bridgewater Associates for the second time within a year in a sign that the billionaire is grappling with succession planning at the world's largest hedge fund.
Dalio said he will step down as interim co-chief executive officer next month and will remain co-chief investment officer. He also dropped a bombshell: his star hire Jon Rubinstein, one of the creators of the iPod, will leave after 10 months as co-CEO.

In announcing Rubinstein's exit, Dalio conceded that his plan to bring in an industry outsider -- a high-profile Silicon Valley tech executive -- to his $160 billion hedge fund fell flat.
"We mutually agree that he is not a cultural fit for Bridgewater," Dalio, 67, said in a LinkedIn post.
Bridgewater, which Dalio founded more than four decades ago, is contending with lackluster performance and a series of management shuffles at the top. Last year, Greg Jensen lost his role as co-CEO as part of a power struggle and kept his position as co-CIO. Dalio is seeking to hand over responsibilities as part of his long-term succession plan at the firm, which he has said is a tough place to work due to its unorthodox culture.
Dalio said Bridgewater President David McCormick, who earlier this year was considered for a post in the Trump administration, will move into the co-CEO role with Eileen Murray. They've both worked at the firm for eight years. Dalio is sharing the CIO post with Jensen and Bob Prince, another Bridgewater veteran.
"I'm excited about this change and expect to remain a professional investor at Bridgewater until I die," Dalio said in the post Wednesday. "Or until those running Bridgewater don't want me anymore."
Dalio started a 10-year succession process around 2010 and plans to hand over control of Westport, Connecticut-based Bridgewater to a team rather than a single person.
Tech Execs
Rubinstein was a longtime deputy to Apple co-founder Steve Jobs and played a key role in the company's reemergence from near-bankruptcy to technology industry pioneer. Dalio said Rubinstein helped to plan a redesign of Bridgewater's technology and will remain as an adviser to the firm.
Rubinstein is the second senior Silicon Valley executive to depart the industry this year after a short stint at a hedge fund. Kevin Turner, the former chief operating officer at Microsoft Corp. who joined billionaire Ken Griffin's firm Citadel in August, left earlier this year. In December, former Microsoft Corp. executive Craig Mundie also stepped down from his role as co-chairman of Bridgewater, according to a person with knowledge of the matter. He was replaced by John Megrue of private equity firm Apax Partners in January.
Dalio runs Bridgewater according to 210 principles -- everything from "Don't try to please everyone" (No. 210) to "Don't bet too much on anything." He promotes "radical truth" and "radical transparency," encouraging employees to critique each other in meetings, which are taped and archived.
"Some people love this forthright way of operating and wouldn't want to work anywhere else, while others dislike it and leave," Dalio said on LinkedIn.
Bridgewater's Pure Alpha II fund has gained 1.2 percent this year, according to a person with knowledge of the returns. In 2016, it rose 2.4 percent.
The turnover rate at Bridgewater is "unusually high" within the first two years for new employees, with 21 percent leaving in the first year and another 10 percent in the next, Dalio has said. Those rates then drop off to 3 percent by the fifth year -- which is "exceptionally low," he said in a January LinkedIn post.
Also Wednesday, Dalio said Carsten Stendevad, the former CEO of Danish pension fund ATP, will be joining the firm as part of a new senior fellowship program. It will bring such individuals into Bridgewater for a year to explore its culture and share insights.
Before it's here, it's on the Bloomberg Terminal.
LEARN MORE