South Korean Prosecutors to Indict Samsung's Lee on Corruption Charges
By and
The move means billionaire Jay Y. Lee to stand trial

Charges are latest setback for world's largest phonemaker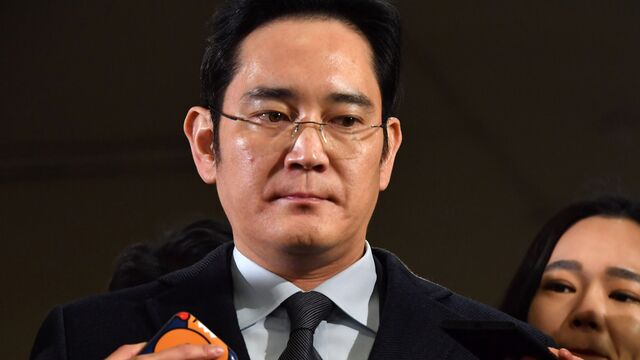 South Korea's special prosecutor indicted Jay Y. Lee, the de facto head of Samsung Group, on bribery charges in the latest blow to the country's largest conglomerate amid a generational handover.
Lee will stand trial over accusations he participated in bribes made in exchange for government favors, with formal charges filed Tuesday against him and four other executives. The Samsung Electronics Co. vice chairman allegedly directed tens of millions of dollars to entities controlled by a confidante of President Park Geun-hye, in return for government support of a 2015 merger that cemented his control of the group.
The charges against Lee include bribery, embezzlement and hiding assets overseas, according to the office of South Korea's special prosecutor. The billionaire has denied wrongdoing. The 105-member special prosecutor team has indicted 30 individuals so far as part of a probe into far-reaching allegations of corruption in the highest echelons of business and government in Korea.
"Samsung was directly linked to the influence-peddling scandal and was essential to the special prosecutor's investigation," said Lee Kyu-chul, a spokesman for the special prosecutor. "The indictment describes in detail the private conversation between Jay Y. Lee and President Park Geun-hye," he said, without providing copies of the indictment.
Further Unsettlement
Samsung Group said it would disband its Corporate Strategy Office, a high-level decision-making unit for the conglomerate that's been linked to the corruption investigation. Vice Chairman Choi Gee-sung, who was indicted alongside Lee, and other executives at the strategy office are stepping down, with affiliates to be managed by their respective boards and CEOs instead. The other executives indicted Tuesday were: Chang Choong-ki, Park Sang-jin and Hwang Seong-soo.
What's Behind the Samsung Bribery Allegations: QuickTake Q&A
The charges further unsettle a company grappling with Lee's prosecution. The billionaire has been in detention since Feb. 17, when a South Korean court approved an arrest warrant requested by the prosecutor. Although a typical trial and verdict could take up to 18 months, the special-prosecutor law recommends resolving the case much sooner. After any indictment, Lee can seek bail and the court must make its first ruling within three months.
A trial for Lee could impact the company's brand and also its ability to make major decisions, which he would normally be involved in, said Park Ju-gun, president of Seoul-based corporate watchdog CEOSCORE.
"Samsung's brand image certainly took a severe hit from the latest scandal and this will of course prevent the company from keeping close track of new cutting-edge industry trends," Park said.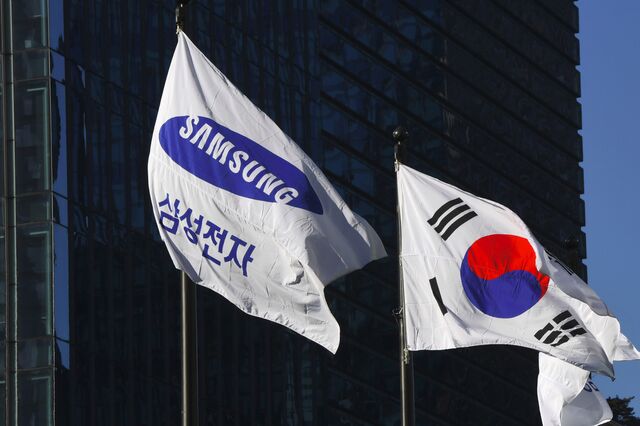 Samsung Denial
Samsung has denied it made an unlawful offer or paid a bribe to the president or her confidante Choi Soon-sil in return for political favors, including support for the merger of Cheil Industries Inc. and Samsung C&T Corp. That deal solidified Lee's control over Samsung Group, paving the way for him to take the helm from his ailing father. Shares of Samsung rose about 1 percent in Seoul.
The special prosecutor alleges Samsung made payments to gain the backing of the government-run National Pension Service, the world's third largest pension fund with significant stakes in Samsung Electronics and listed affiliates. That deal was opposed by activist investor Paul Elliott Singer.
Former National Pension Service Chief Investment Officer Hong Wan-sun was indicted Tuesday on allegations that he ordered investment-committee members to vote for the planned merger of Samsung C&T and Cheil Industries by manipulating the merger synergies. That in turn helped Jay Y. Lee and other large shareholders of Samsung Group to see gains of some 855 billion won ($756 million) while causing losses of 139 billion won for the pension fund.
Watch Next: South Korea's Family-Run Conglomerates Are Under Pressure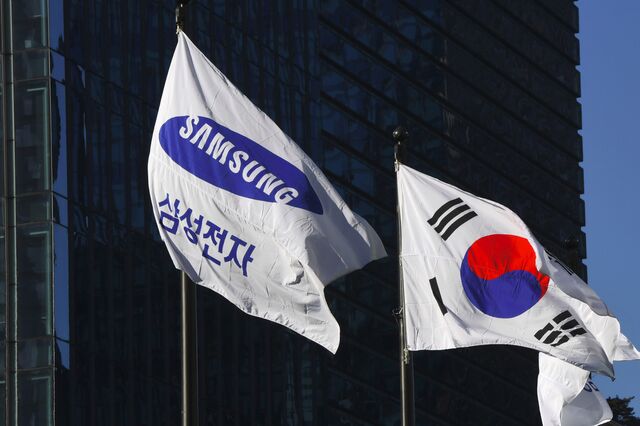 The conglomerate's transition to a new, younger leader after patriarch Lee Kun-hee's hospitalization in 2014 has already been marred by last year's botched debut of the Note 7, a smartphone that was entirely pulled from shelves because of a tendency to burst into flames.
The broader influence-peddling scandal has already led to the impeachment of President Park Geun-hye. A constitutional court is expected to rule on the validity of the impeachment as soon as mid-March. If the court upholds parliament's Dec. 9 decision, she will lose her presidential immunity to indictment and a special election to replace her will take place within 60 days.
Others that were indicted include political operatives such as a former presidential aide and several academics accused of smoothing over the admission to university of Choi Soon-sil's daughter. Choi is accused of colluding with president Park and to have received 29.8 billion won through various entities including the two foundations she controlled, in return for helping Jay Y. Lee with his succession, according to the prosecutor's team.
Three of the five leading candidates for the presidential race are members of the main opposition Democratic Party of Korea, which has made a relatively strong push for chaebol reform and is widely expected to take power.