U.K.'s Brexit Loss Is Polish Boon as 200,000 Seen Coming Home
By
Poles returning from U.K. would help tightening job market

Unemployment rate fell to record-low 5.5% at end of 2016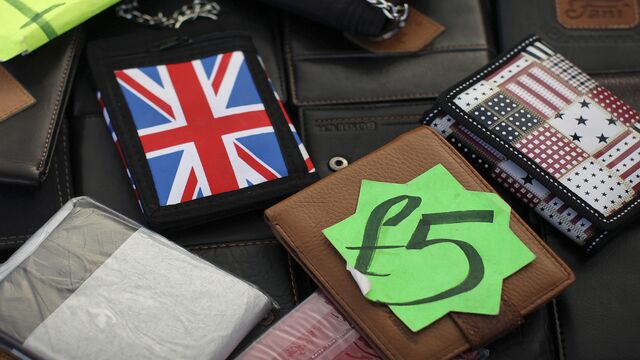 Poland's government is seeing the bright side of Brexit, predicting the U.K.'s departure from the European Union will bring as many as 200,000 Poles back to its red-hot job market.
With the unemployment rate at 5.5 percent last quarter, the lowest reading since the data series started in 1992, Polish officials are trying to address complaints by companies from fast-food chain AmRest Holdings SE to wholesaler Eurocash SA about the tight labor market. Brexit may uproot between 100,000 and 200,000 Poles from Britain, bringing home as many as one in every fourth Polish citizen living there, the Development Ministry said.
That may solve a dilemma the government triggered last year when it started an unprecedented family-benefit program aimed at boosting longer-term demographic trends while potentially incentivizing some lower-earning parents to stay out of the workforce. It will also end a struggle by consecutive administrations to lure skilled workers home from Britain, where the more than 800,000 Poles were the largest non-U.K. born group of residents in 2015, according to the Office of National Statistics.
"Taking into account a worsening demographic situation and a lack of skilled workforce, the outlook of experienced workers returning to the country may be beneficial for the Polish economy," Deputy Development Minister Pawel Chorazy said in a response to a question by a lawmaker, according to a transcript on parliament's website. "We should make it a priority to help Poles set up their own businesses based on their experience in Britain."
The government has compensated by granting temporary work permits to foreigners, with Ukrainians taking a record 1.3 million last year. But the formerly communist country of 38 million people, which joined the EU in 2004, is now looking to bring back more skilled labor positions, including as 30,000 financial jobs from London, Deputy Prime Minister Mateusz Morawiecki said last month.
The actual number of returnees will depend on what kind of deal for Poles and citizens of other EU member states living in the U.K. Prime Minister Theresa May will negotiate during divorce talks with the bloc. She will begin the process next month.
— With assistance by Konrad Krasuski, and Dorota Bartyzel
Before it's here, it's on the Bloomberg Terminal.
LEARN MORE