FCStone Is Betting on Tech Transforming Physical Gold Market
By
Broker starts platform connecting users in physical market

Says system will make it easier to buy and sell around world
INTL FCStone Inc. is betting the $170 billion physical gold market will follow the rest of the bullion world in catching up with technology.
The brokerage has started a platform that brings everyone from refiners to jewelers together to trade metal around the world, said Barry Canham, who heads the company's precious metals division. At the moment, the bulk of deals, which include finding and shipping metal, are conducted by phone.
Other parts of the market have already changed with technology. A daily price benchmark, which had been set by a few banks by phone, was replaced in 2015 by an electronic auction to boost transparency and allow more participants. The London Bullion Market Association is pushing to move over-the-counter trading onto a platform, while major exchanges are trying to grab a bigger share of that market.
"In the next few years, innovation and technology are set to transform the world of precious metals," Canham said in an interview at the company's London office. "Our aim is to deliver unprecedented global market access to gold trading around the world. This could be a window into what is now in many ways a closed world."
Read more: Ex-Trafigura metals head aims to modernize commodities deals.
Physical Market
Physical usage is still tiny compared with the wider market. Gold demand totaled $173.1 billion last year, according to Bloomberg calculations based on World Gold Council data. The same amount gets cleared through London's OTC market in about seven days.
INTL FCStone's PMXecute+ platform, which had its first trades last week, allows sellers to anonymously list bullion of different weights and purity in as many as 100 locations around the world. Wholesalers and wealth management firms can also use the service. The company plans to also list quotes for additional services, such as transport, so that trading costs can be calculated in full.
The company, which last year became the first non-direct user to take part in the daily LBMA Gold Price auction, will act as the principle in every trade. The morning auction, which is used by wholesalers to deal in physical metal, closed at $1,256.25 an ounce after three rounds of trading on Monday.
Canham said the platform will deliver in a few clicks what can sometimes take the "better part" of a morning to achieve: matching buyers and sellers with the right purity gold from the best location at an agreed price. That may give users a better view of the market, he said.
"One of the many benefits of the platform is that it will improve transparency in the physical gold market," Canham said. "Customers will have real-time access to gold premiums."
See more: How London's gold market has evolved.
Watch Next: Citigroup Sees Gold Topping $1,300 This Year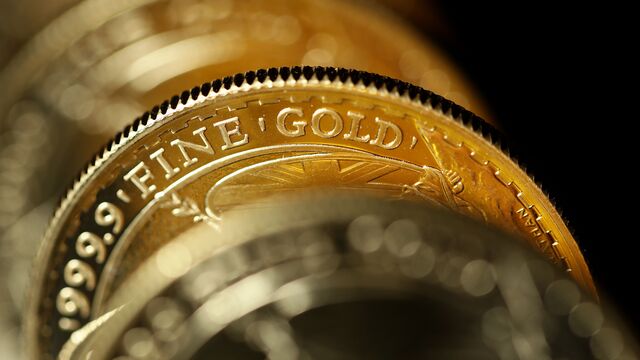 Before it's here, it's on the Bloomberg Terminal.
LEARN MORE