markets
Brexit May Feed Eastern Unrest in Two-Speed Europe, Hungary Says
By and
U.K. to face 'inevitable' trade tariffs, economy minister says

Euro area may be dividing line between core Europe, the rest
Brexit may speed the creation of a two-speed European Union, threatening the development of eastern members outside the euro area and potentially igniting social unrest, Hungarian Economy Minister Mihaly Varga said.
The single-currency zone may prove a dividing line between core European states and the rest, Varga said in an interview in Budapest Monday. He nonetheless reiterated that Hungary remains uninterested in adopting the euro for now. The U.K.'s exit from the EU, which will almost inevitably lead to the imposition of trade tariffs on Britain, will reduce Hungary's economic growth by as much as 0.4 percent percentage point over three years, he said.

"There's a real threat that with Britain leaving the EU, some very strong actors who favor a two-speed Europe will say that those who're in the euro area are in and those who are out of the euro are out," Varga said. "The threat is that the gap between developed and less-developed EU member states won't narrow significantly" in a two-speed, post-Brexit Europe and this may carry with it "the potential to generate social unrest."
Prime Minister Theresa May, who's pledged to officially start extracting the U.K. from the 28-member trading bloc in March, has said Britain will also quit the EU single market to recapture law-making powers, including establishing its own immigration policy. The EU looks set to take a tough negotiating position to ensure other countries aren't tempted to follow. This week, Austrian Chancellor Christian Kern said Britain should be charged about 60 billion euros ($63 billion) when it leaves.
Economic Damage
Hungary's economy will be bruised by Brexit, Varga said, citing direct trade links in which the eastern EU nation has a surplus of 2 percent of economic output as well as via the impact on Hungary's EU trading partners, the destination of almost 78 percent of exports.
"It looks like the imposition of trade tariffs is inevitable," Varga said. "The EU-27's common interest is to maintain preferential treatment within the bloc and not extend that to a country that is about to leave the community. There's simply no reason to do that.''
Hungary will be losing a key ally in the EU, Varga said. It saw eye-to-eye with Britain on the strict interpretation of the EU's deficit rules. The U.K., a net contributor to the common budget, was also a strong proponent of eastern Europe catching up in terms of living standards with the richer West, he said. Hungary's output per capita, in purchasing power terms, are about 68 percent of the EU average, according to the latest available data from Eurostat, up from 61 percent when it joined in 2004.
Since the euro crisis, Hungarian Prime Minister Viktor Orban has cited the discrepancy in wealth with western, mostly euro-area nations for Hungary's delaying euro adoption indefinitely. The Baltic states of Estonia, Latvia and Lithuania, as well as Slovakia and Slovenia -- all ex-communist eastern European nations that joined the EU along with Hungary last decade -- have since adopted the euro. Poland and the Czech Republic are among those who have stayed out, keeping their independent monetary policy.
"It's a new ballgame," Varga said. "And in this new ballgame it's our economic convergence that's being challenged."
Watch Next: What Brexit Means For the Future of British Trade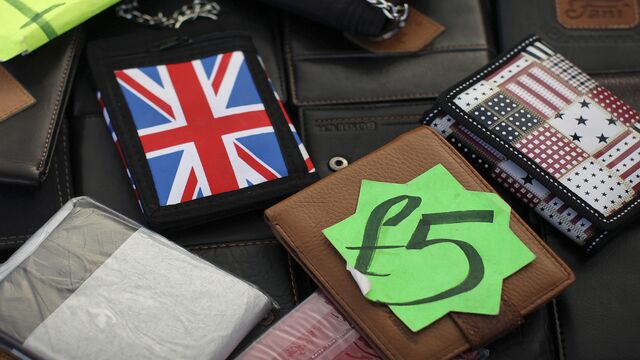 Before it's here, it's on the Bloomberg Terminal.
LEARN MORE