Uber Criticized by Venture Backers Over Sexual Harassment Allegations
Investors question the independence of those involved in a review of Uber.
By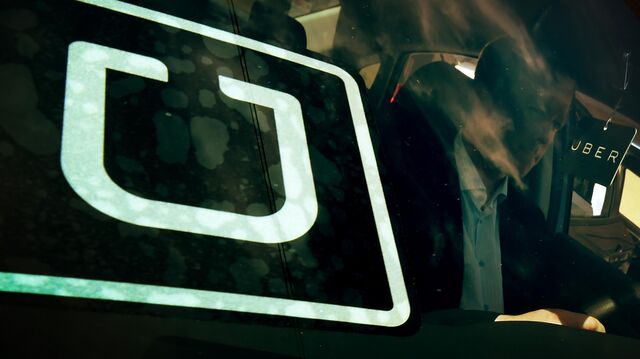 A pair of venture capital investors in Uber Technologies Inc. criticized the company for tapping insiders to conduct an investigation into sexual harassment and discrimination claims by a former employee.
Mitch and Freada Kapor, spouses and investing partners at Kapor Capital, said they have been unsuccessful in their attempts to convince Uber behind the scenes to prioritize diversity issues. They said they've been Uber investors since 2010.
"We are speaking up now because we are disappointed and frustrated; we feel we have hit a dead end in trying to influence the company quietly from the inside," the Kapors wrote in a blog post. "We are disappointed to see that Uber has selected a team of insiders to investigate its destructive culture and make recommendations for change. To us, this decision is yet another example of Uber's continued unwillingness to be open, transparent and direct."
Chris Sacca, another Uber investor, described the circumstances as "awful" in a tweet and said it was "frustrating" that he has no say in how the company is run. Such public criticism from current shareholders is unusual in Silicon Valley, said Danielle Morrill, who runs VC industry research firm Mattermark.
The comments were sparked by a blog post Sunday by Susan Fowler, a former software developer at Uber. She alleged that her manager at the company propositioned her for sex and that the human resources department tried to protect him after she complained.
Uber responded by opening a review of the situation, supervised by a group that includes board member Arianna Huffington and the former U.S. attorney general Eric Holder. The Kapors criticized the move, saying Huffington's board seat could affect her partiality and that Holder has worked for Uber in the past. Last year, Holder asked lawmakers on behalf of Uber to avoid fingerprint-based background checks on ride-hailing drivers. The group investigating the matter also includes Uber's head of HR and the associate general counsel.
"We intend to be thorough, impartial and objective, and we are conducting this review with the highest degree of integrity and professionalism," Holder and Tammy Albarran, partners at Covington & Burling who are conducting the review, said in a statement provided by Uber.
On Tuesday, Uber Chief Executive Officer Travis Kalanick apologized at a staff meeting in San Francisco for cultural failings at the company and said resolving the issues is a priority. David Plouffe, the former presidential campaign manager for Barack Obama and a non-voting board member at Uber, defended the company's decision to enlist Holder.
"Eric Holder's integrity, values and skill make him ideal for this assignment," Plouffe wrote in an e-mail. "He did not agree to assist to help manage a PR problem, but to conduct an independent investigation to get to the root of what is clearly a real problem. The test will be the real change that comes from his findings."
Freada Kapor gave a talk on hidden bias at Uber in early 2015, and senior leaders at the company have sought the pair's advice on diversity issues, though Kalanick wasn't one of them, the Kapors wrote in their blog post. They don't hold board seats at Uber, but they said they hoped to encourage the startup's directors to act. "We are speaking out publicly, because we believe Uber's investors and board will rightly be judged by their action or inaction."
Besides Plouffe, Uber's board members didn't immediately respond to requests for comment.
Before it's here, it's on the Bloomberg Terminal.
LEARN MORE