markets
Size Is One Thing Standalone Unilever Units Would Have Plenty Of
By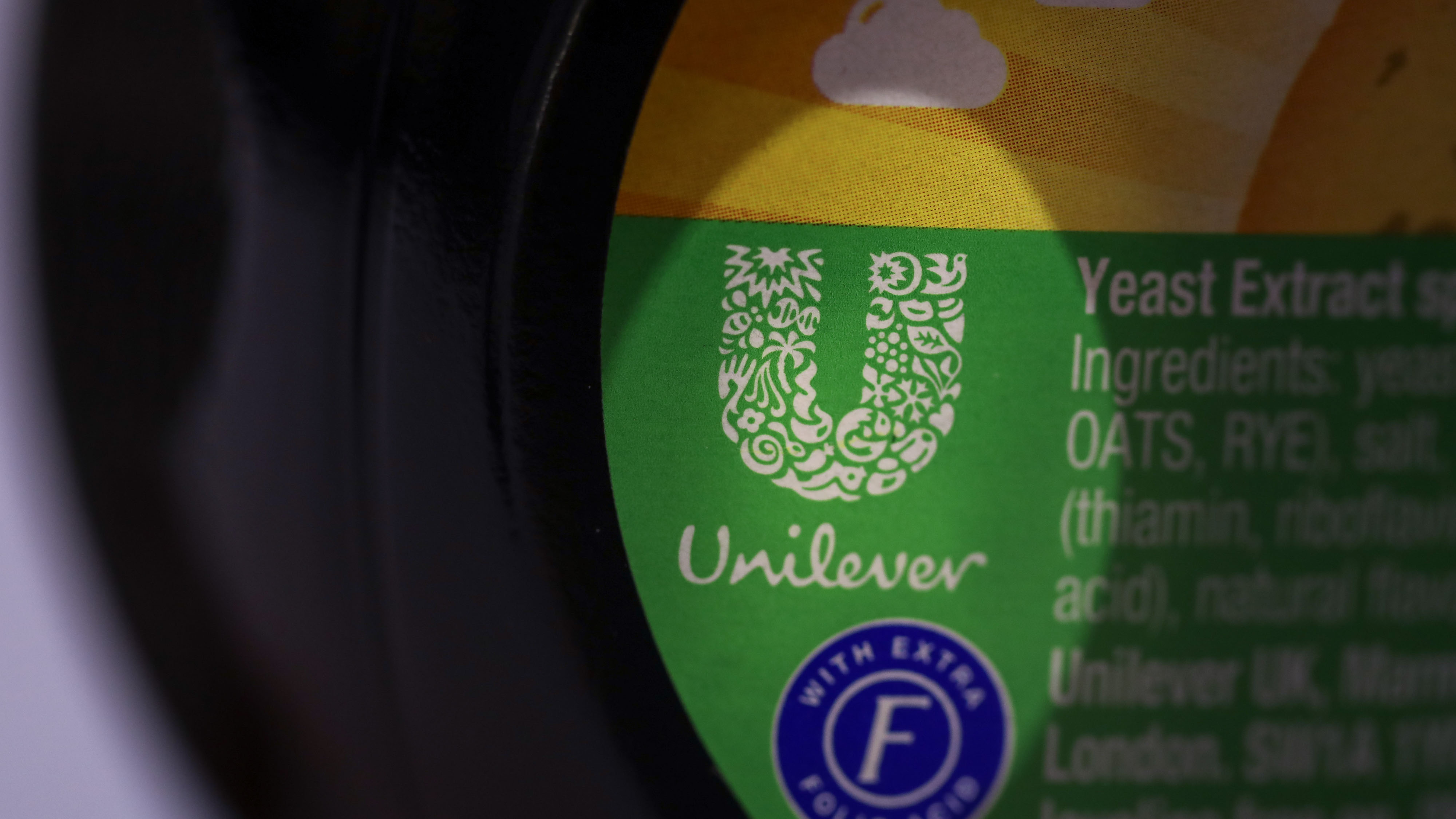 Unilever NV's pledge to examine all its options to increase shareholder value after rejecting Kraft Heinz Co.'s $143 billion takeover bid has opened what Societe Generale analyst Warren Ackerman called a "Pandora''s box" of possible outcomes.
In the wake of the Kraft bid, and in the face of a full review, the company that sells everything from Axe shower gels to Hellmann's mayonnaise is being forced to more clearly define its vision for investors. One scenario, spinning off its food and personal-care businesses, would create two companies that would be among the biggest in those industries.

Unilever's food business on its own would have sales that nearly match that of Kraft Heinz, and surpass both General Mills Inc. and Kellogg by at least one and a half times. Bloomberg Intelligence analyst Deborah Aitken said the company could spin off, sell off or "cherry pick" through its food and refreshments portfolio.

Unilever's personal-care unit standing on its own would have sales equal to about half that of Procter & Gamble Co., more than twice that of Colgate and almost twice that of Kimberly-Clark Corp. Nine of Unilever's last 10 deals were in home and personal care to capture higher growth and profits, according to Bloomberg Intelligence. The company said it expects the strategic review to be completed by early April. Markets might have to wait until then, or until another bid gets thrown into the pot.
— With assistance by Matt Turner, Janet Freund, Deborah Aitken, Kenneth Shea, Courtney Dentch, and Joshua Fineman
Before it's here, it's on the Bloomberg Terminal.
LEARN MORE